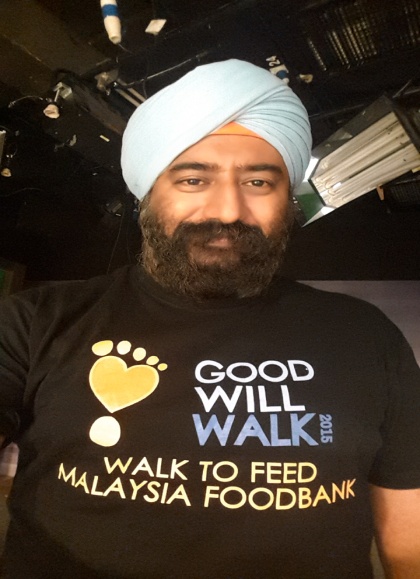 Rishiwant Singh will be speaker at a World Bank conference on ending extreme poverty and will also address the Academy participants in DC in July
Washington, DC - I look forward to sharing my experience in providing humanitarian relief in disaster zones to the eight participants who will be selected for the UNITED SIKHS Advocacy and Humanitarian Aid Academy (AHAA) of 2015. Today is your last day to apply and I hope you will be selected. Currently, I am literally on the road walking for the next 22 days on a 750 km Goodwill Walk organised by UNITED SIKHS - Malaysia and the Malaysian Food Bank Organisation, to help feed the hungry and homeless. Click here to learn more.
I am humbled to say, as UNITED SIKHS' Asia Pacific Humanitarian Relief Director, that I have been selected as the Sikh speaker at the World Bank conference on "Religion and Sustainable Development - Building Partnerships to End Extreme Poverty" in DC from 7-9 July 2015 , and will go on to represent Sikhs at the United Nations consultation on "Religion and Development: Focusing on Governance, Peace and Security and Gender Equality in a post 2015 Context" on July 10th and 11th.
Do not miss the opportunity of a life time to participate in our five-day AHAA training program designed for students and young professionals 17 and older looking to get involved in social justice advocacy for the Sikh community, relief work, and education and healthcare initiatives promoted and pursued by UNITED SIKHS. This comprehensive training program will be held from July 6th-July 10th.
Academy sessions will feature workshops conducted by qualified speakers including acclaimed professors, government officials, and advocates.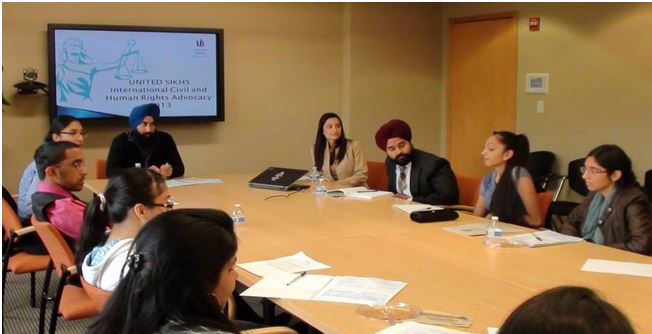 2014 AHAA Students with Gurpreet Singh Sarin, American Idol's first Sikh contestant.
To view pictures, please click here.
After attending last year's Academy, our alumni are interning with international organizations such as the United Nations. As articulated by AHAA alumni Iknoor Singh, "The 2014 Sikh Awareness Academy truly inspired me do things I would never have dreamed of doing before […] I came out of the Academy as a refreshed outside-the-box thinker, energized to make a difference." Click here to learn about last year's Academy, and see how it impacted our students lives.

.
For more information on this year's Academy, Click here.
Deadline: May 1st , 2015 at 11:59 pm EST.
Contact: 
Jaspreet Kaur
Staff Attorney
UNITED SIKHS
Tel: (646) 688- 3525
academy-usa@unitedsikhs.org