Washington DC: Due to several requests, the deadline to apply to the UNITED SIKHS Advocacy and Humanitarian Aid Academy (AHAA) has been extended to June 10, 2016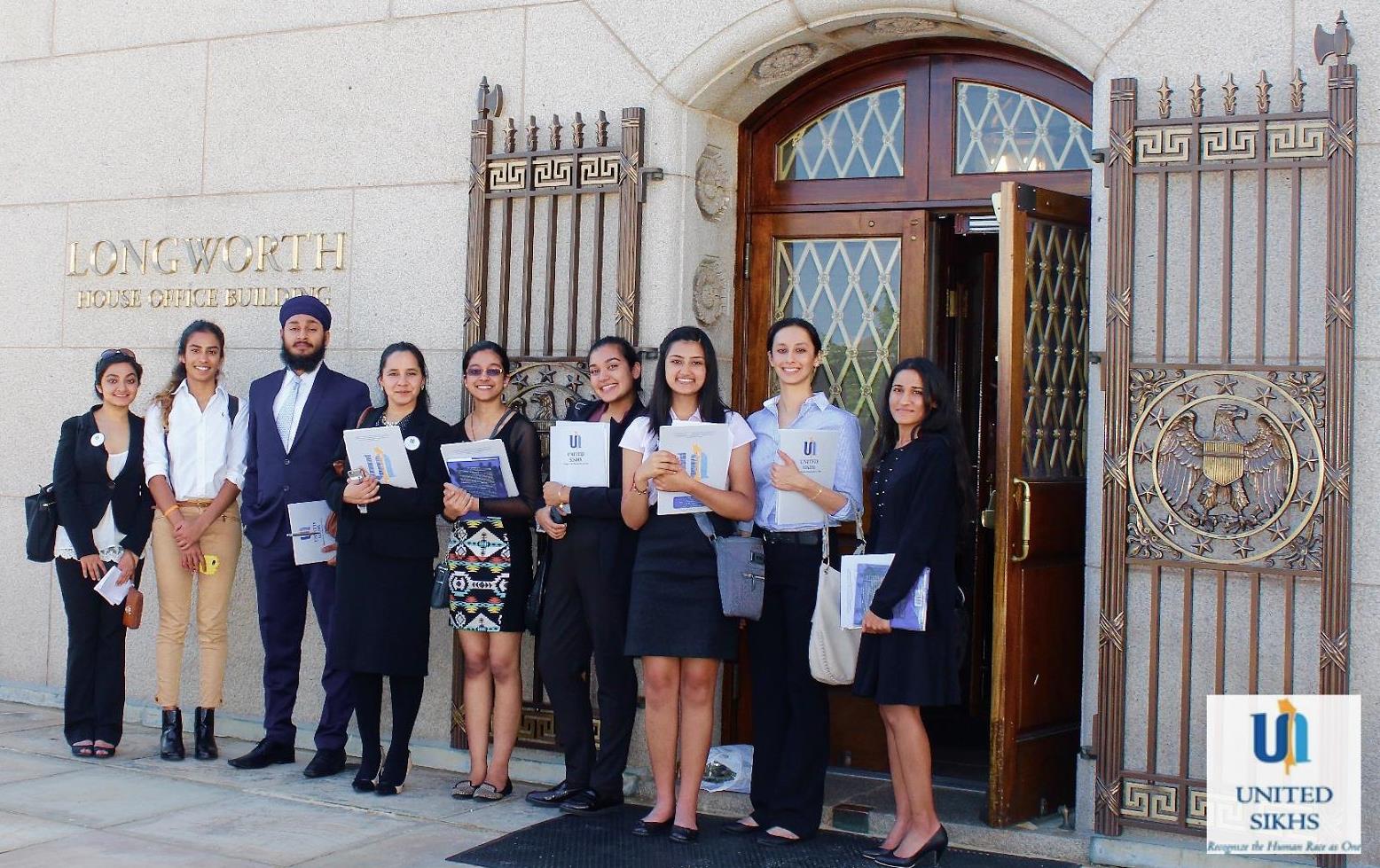 UNITED SIKHS Academy Students of 2015
AHAA is a six-day training program designed for students and young professionals 17 and older looking to get involved in social justice advocacy for the Sikh community, relief aid work, or education and healthcare initiatives promoted and pursued by UNITED SIKHS. This comprehensive training program features workshops conducted by qualified speakers including acclaimed professors, government officials, and advocates. The academy will held from July 6th-11th, 2016 in Washington, DC.
We will end the academy with an Advocacy Day on the Hill on July 11th where students will have an opportunity to utilize the advocacy skills they learned during the training by speaking to Congressmen and Senators about issues faced by the Sikh community.
The Academy provides opportunities for sharing best practices, networking, and professional & personal development.
We will only be accepting eight outstanding, diversely-qualified, young leaders for this program. UNITED SIKHS will properly equip selected applicants with the skills and resources needed to further their career goals while pursuing "SEVA" (selfless service).
Chosen applicants will have the opportunity to hear from speakers, visit Congressmen on Capitol Hill, and tour monumental sites within Washington, DC. This six-day, all-inclusive training experience will be granted to chosen applicants for $350 which includes hotel, Wi-Fi, conference room access, breakfast, lunch and transportation to meeting sites and tours.
Through completion of AHAA training, an Academy graduate will receive certification, training materials, and the skills necessary to fulfill paths in advocacy, law, policy, healthcare, education, and humanitarian aid.
Check out what one of our Academy Alum has to say here.
Check out more testimonials from the students here.
APPLY FOR THE ACADEMY HERE!
The application deadline extended to June 10, 2016.