Let's talk..... LOL (Language of Love)
In late April I had the privilege of sharing Sikh values and practices with an interfaith community during a trip to the Oinofyta Refugee Camp in Greece. UNITED SIKHS is actively involved in the St Ethelburga's Sacred Activism program in London. As part of the program, participants from various faith groups came together to discuss spiritual practices and learned how to apply them to make changes in the world.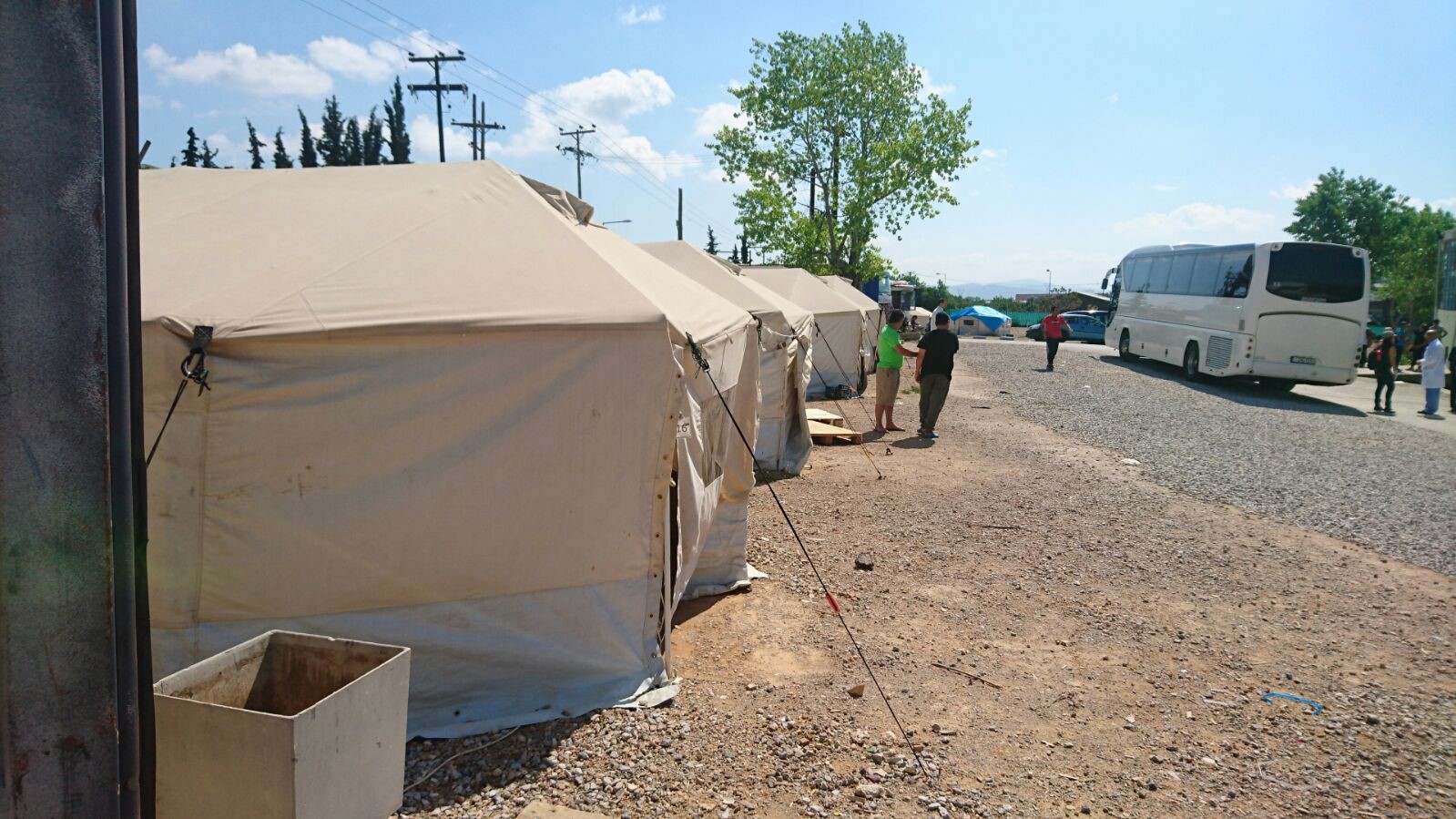 Going into the camp was quite daunting. We didn't know what to expect.
We were all assigned tasks like sorting clothes, teaching at the school, gardening and engaging with the youth at the camp. We had more in common with the refugees than we'd imagined. There were computer scientists, doctors, lawyers, policemen, genealogists, engineers, plumbers, shopkeepers and shepherds. They opened up, reflecting on the war, the careers they had forsaken and how they had to leave the only world they had ever known so they may simply survive. War, indeed is what led them to the camp in which we were now speaking.
During the days at camp, I discovered many things about both the migrants - and myself.
In the evenings, the Sacred Activists would have group reflections, in which we would discuss the events of the camp and what we experienced. Many of us had a difficult time coming to terms with the conditions the residents were in. I found strength and encouragement in the concept of Chardhi Kala (eternally rising positive spirit). Through this spirit the impossible is made possible - something I've witnessed many times while working with UNITED SIKHS.
I asked myself what can UNITED SIKHS provide at this camp? The answer was simple; LOL - the language of love!
We drew with Elena, had tea with Yusaf's family and met "chum chum," Yusaf's pet chick and playmate. (see video on UNITEDSIKHSTV) We sympathized with Tariq as he discussed the pain of missing his family and watched as Fatima's eyes lit up when she saw the ladoo UNITED SIKHS had delivered to her and the female residents at the camp. We played, cheered and competed in football. When our team scored, it felt like we had won the World Cup! We overcame the language barrier by connecting at the heart. In doing so, we instilled the Chardhi Kala spirit in everyone we came across.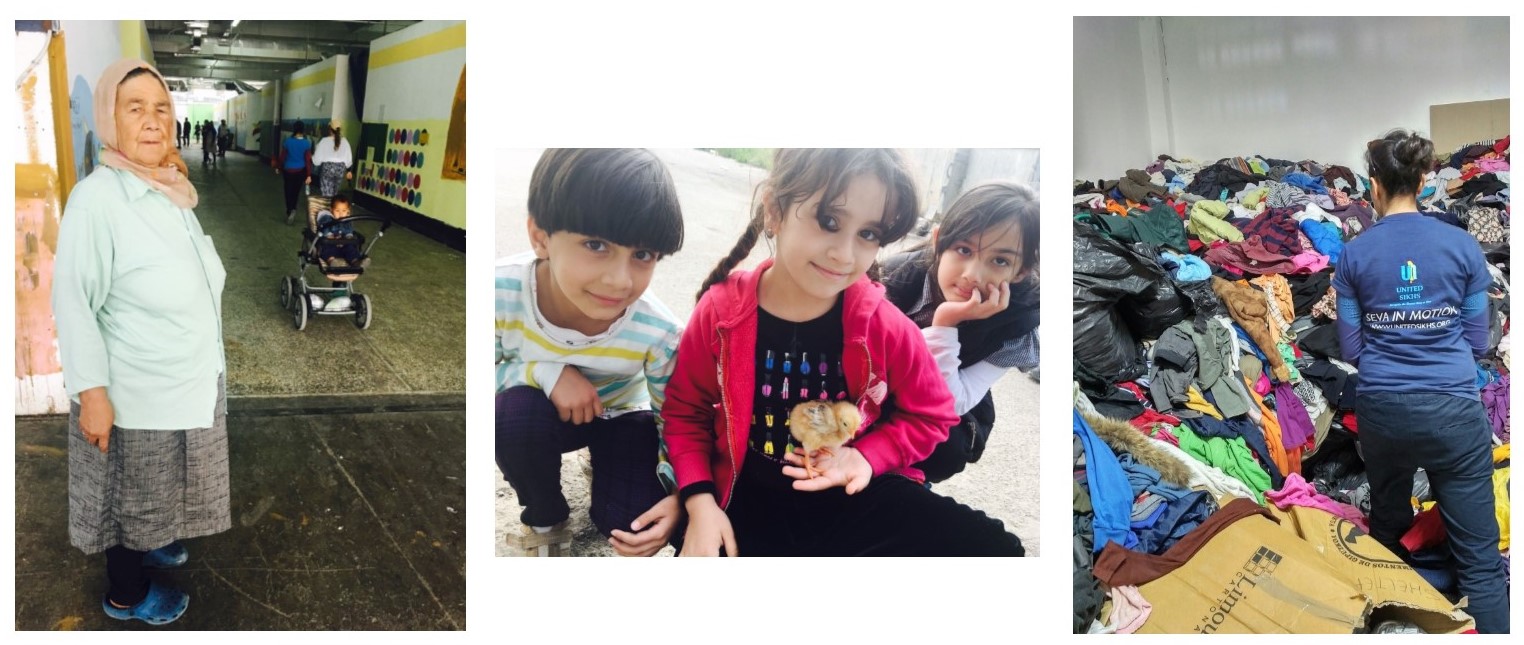 Love those you Serve
Another unforgettable encounter I had and witnessed was the spirit of Mai Bhago in Lisa Campbell. Campbell is the co-founder of Do Your Part, a disaster relief organization that works closely with government organizations and refugees. I admired her determination, her courage and strength to be able to support the refugees and see them as her own family. Whilst her family waits for her in the USA she is now the mother of 550 residents. It's a decision she summed up in one, simple but profound statement: "you begin to love those you serve."
On our final day of camp, Gurmeet Singh invited us to the local Gurdwara in Greece and upon our arrival I asked him if Langar was ready as our team had to return quickly for a group session. The Langar was not ready and we were a bit worried. At that moment we heard Guru Raam Daas Rakho Sarnaaee (May Guru Ram Das ever protect me and take me into his sanctuary) over the speaker. We smiled and were reminded that we need not worry as God is in control.

My group leader from St. Ethelburga's was in tears when she found out how Langar had been prepared within 20 minutes of our arrival. Another activist asked, "Sun, how did this all get prepared in such a short time. And how did you remain so calm?" My response was, "Alice, I cannot explain, we just do it!".
I must say this experience has truly made me understand and appreciate seva and how our Gurus have trained the Khalsa to be ever prepared and to constantly remain in positive spirits.
So as UNITED SIKHS continues to pray for all the residents of the refugee camp we ask that you do the same. Volunteers have played an important part in refugee support projects, however there is still a need. These residents are in need of a surge of integration, support and compassion in action with the Sikh spirit.
Donate and volunteer so we can continue to make an even greater impact and engage with those less fortunate and with those whose needs are most dire. It is only with your support that UNITED SIKHS can do the work it does and continue to make an impact around the globe.