2017 SIKH SUMMIT &
ADVOCACY & HUMANITARIAN AID ACADEMY (AHAA)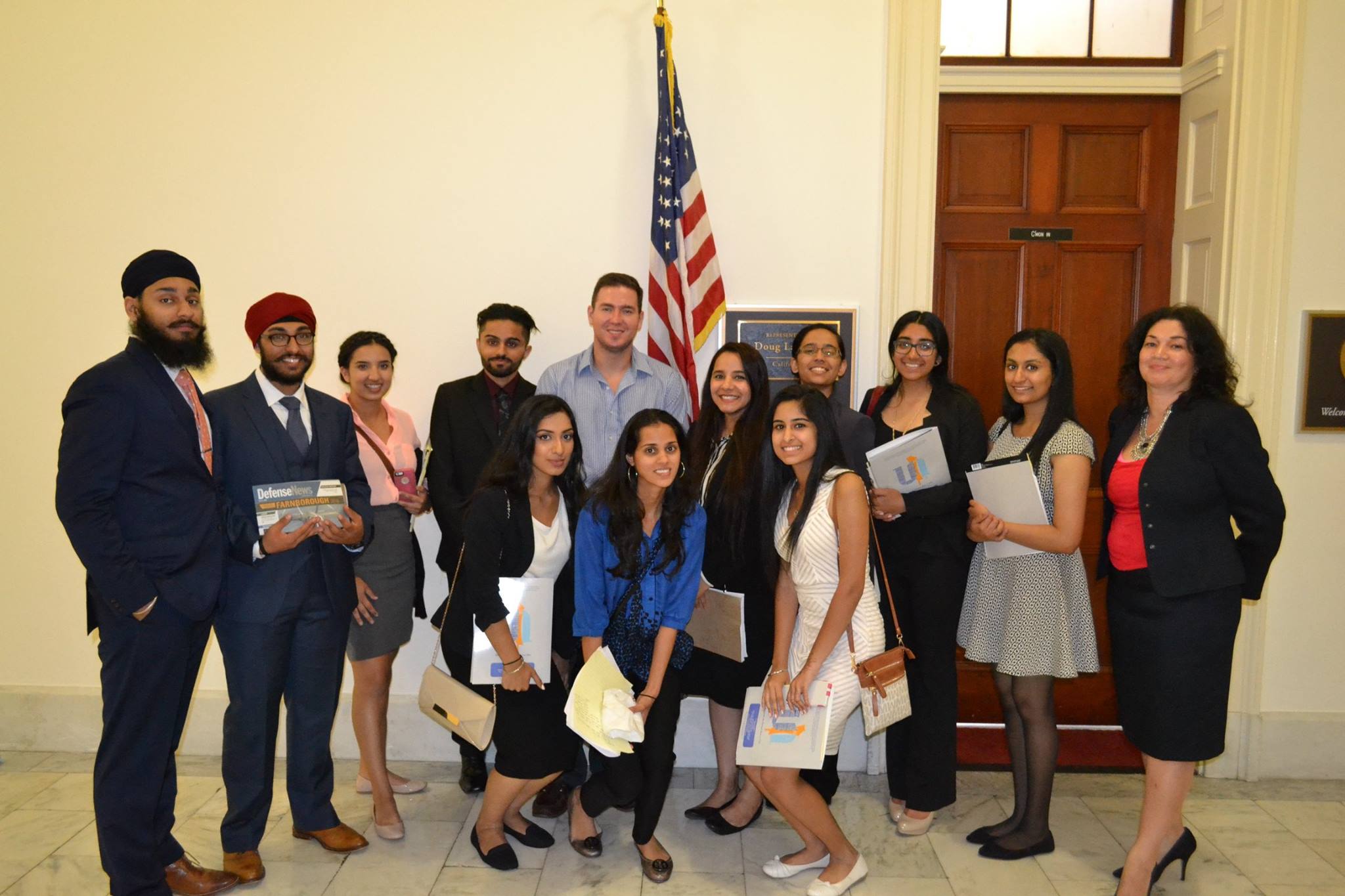 Click here to apply for AHAA
WHEN: July 10, 2017 - July 14, 2017
WHERE:Washington, DC, U.S.A
WHAT:From July 10, 2017 to July 14, 2017 UNITED SIKHS will hold its 2017 annual SIKH SUMMIT. During the SUMMIT, Sikhs from around the country and the world will meet U.S. representatives in DC to address the concerns of the Sikh community including the increase in hate crimes against Sikhs, allowing Sikhs to self-identify in the 2020 Census, adequate reporting of hate crimes by law enforcement, discrimination against Sikhs throughout history and other topics.
In addition, during the SUMMIT, ten to twelve young adults, ages 17-32, will also be a part of the UNITED SIKHS 2017 ADVOCACY & HUMANITARIAN AID ACADEMY (AHAA). These young leaders will learn and obtain practical experience advocating on Sikh civil rights matters.
WHO:UNITED SIKHS has invited Congress Members, Congressional Staff members, Members of the Congressional Sikh Caucus, TV 84, FEMA, FBI, TSA, DOS, DOJ, DHS, Red Cross, Salvation Army, SIKH AID volunteers, International Civil & Human Rights Advocacy (ICHRA) staff, Census Bureau personnel, Action PAC executives, judges, civil rights lawyers, activists and religious leaders to participate in this year's SUMMIT and inspire students as AHAA panelists.
Additional Details:
AHAA panelists will explore topics of interest to civil rights activists and the Sikh community including, but not limited to:
Will the U.S. Census Bureau have fulfilled its mandate if it does not allow Sikhs to self-identify in 2020?
Are crimes and violence against Sikhs being adequately reported in U.S. Hate Crimes statistics?
1600 AD through 2017 AD- Sikh History: What's changed, what hasn't?
What it means to be First Responders: UNITED SIKHS volunteers around the world share their experiences.
Sanctuary Cities and federal mandates: What Civil Rights Advocates Should Know.
How do we empower young leaders and encourage them to serve?
Hard hats, airports, and public space security and safety: are they a coverup for the violation of Sikh religious freedoms?
TSA: what can you do if you are denied boarding rights?
More Details to Come!
Quotes on the 2017 Sikh Summit:
"Fears of heightened bigotry and hate crimes have turned into reality for many Sikh Americans and this year's Sikh Summit will address those realities and propose solutions with those with the power to enact them. This year we will work to ensure open dialogue, create more understanding and we will enforce more protections for the Sikh American community," Gurvinder Singh, Director of UNITED SIKHS
"The Sikh Summit is an incredible opportunity for anyone interested in civil and human rights, humanitarian aid, and working towards a more inclusive America. The congresspersons we met with last year were moved by the struggles faced by the American Sikh community. More importantly, they pledged to stand with us to push forward legislation and efforts that would protect Sikh Americans and allow for religious accommodations where necessary. We will continue to hold our government accountable for the commitments they have made to protect our freedoms, and we will work towards seeing freedom of religion ensured for all American citizens." Wanda Sanchez Day, Esq., UNITED SIKHS, National Legal Director.