UNITED SIKHS Continues its Emergency Preparedness Efforts in Southern California
Santa Ana, California: On the 2nd of October 2016, UNITED SIKHS Aid held its "Emergency Preparedness for the Gurudwaras Workshop" at the Sikh Center of Orange County (SCOC) at Santa Ana, CA. Our Emergency Preparedness Team is providing the much-needed emergency preparedness information and resources to all interested Gurudwaras and community centers in Southern California.
After the Lankershim Gurudwara, in Los Angeles, and the Gurudwara Singh Sabha of Buena Park, the workshop held at Sikh Center of Orange County, Santa Ana was third of its kind held in the region. The "Emergency Preparedness for the Gurudwaras" workshop provides vital information on "What is Emergency Preparedness & Why is it important for our Gurudwaras", "Basic training on Active Shooter Situation", "Emergency Preparedness for the Vulnerable Members of the SIKH Community" and "Guidance on how to develop and maintain an Emergency Action Plan for the Gurudwaras"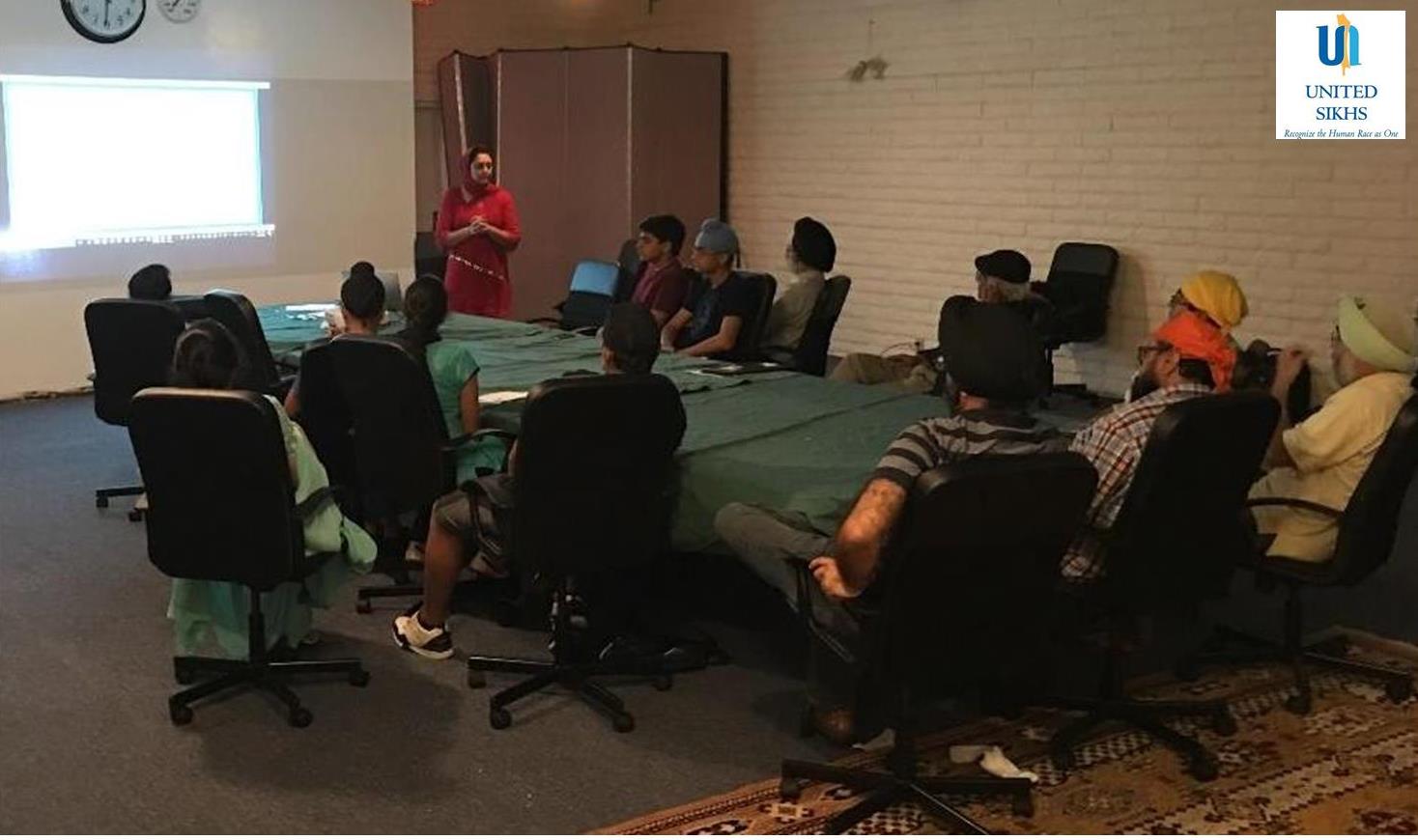 The Workshop at SCOC, Santa Ana was conducted by UNITED SIKHS representatives Gurpreet Kaur and Harpreet Singh and was attended by prominent members, management and staff of the Sikh Center of Orange County. Through these workshops, our emergency preparedness team provides comprehensive, yet culturally appropriate information and resources. We are grateful to Dr. Arinder Chadha, a Board Member, the other Board Members and the Management of Sikh Center of Orange County, Santa Ana for their help in organizing and conducting the workshop.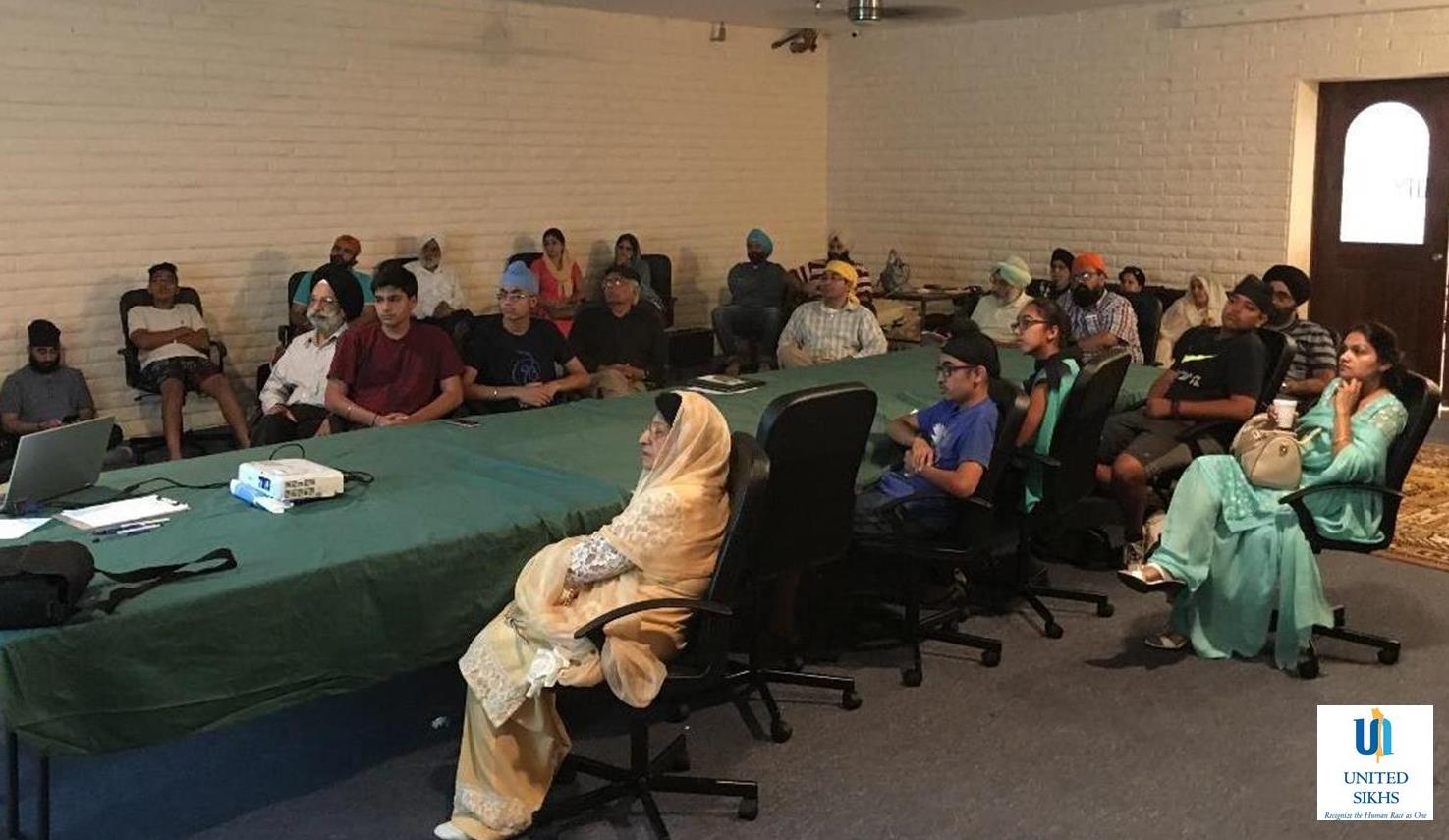 "As a member of the Sikh Sangat, I found the workshop very enlightening and engaging, and I hope we could have more of these workshops in future. The information on the relevance of Emergency Preparedness in Sikhi was especially interesting", said Mrs Manpreet Chadha, a prominent member of Sikh Center of Orange County, Santa Ana.
The Emergency Preparedness Workshops have been developed by UNITED SIKHS' National Center for Disaster Relief & Emergency Preparedness (NC-DREP) and are based on the guidelines provided by the Department of Homeland Security, National Disaster Interfaiths Network and various Emergency Preparedness Agencies.
To bring these workshops to your Gurudwaras, please reach out to us by writing to DisasterPreparedness@unitedsikhs.org