Hackensack, New Jersey: More than 500,000 people - a quarter of them children - were homeless in the United States this year amid scarce affordable housing across much of the nation, according to a study released by U.S. Department of Housing and Urban Development (HUD). They say this number has gone down since 2014 but 17 states posted increases, including the two most populous - New York and California, up nearly 10 percent and 1.6 percent, respectively, from last year.
UNITED SIKHS partnered with Sri Guru Singh Sabha - Glen Rock Gurudwara in Glen Rock, New Jersey to provide a little warmth to the residents of Bergen County Housing by donating blankets and shoes.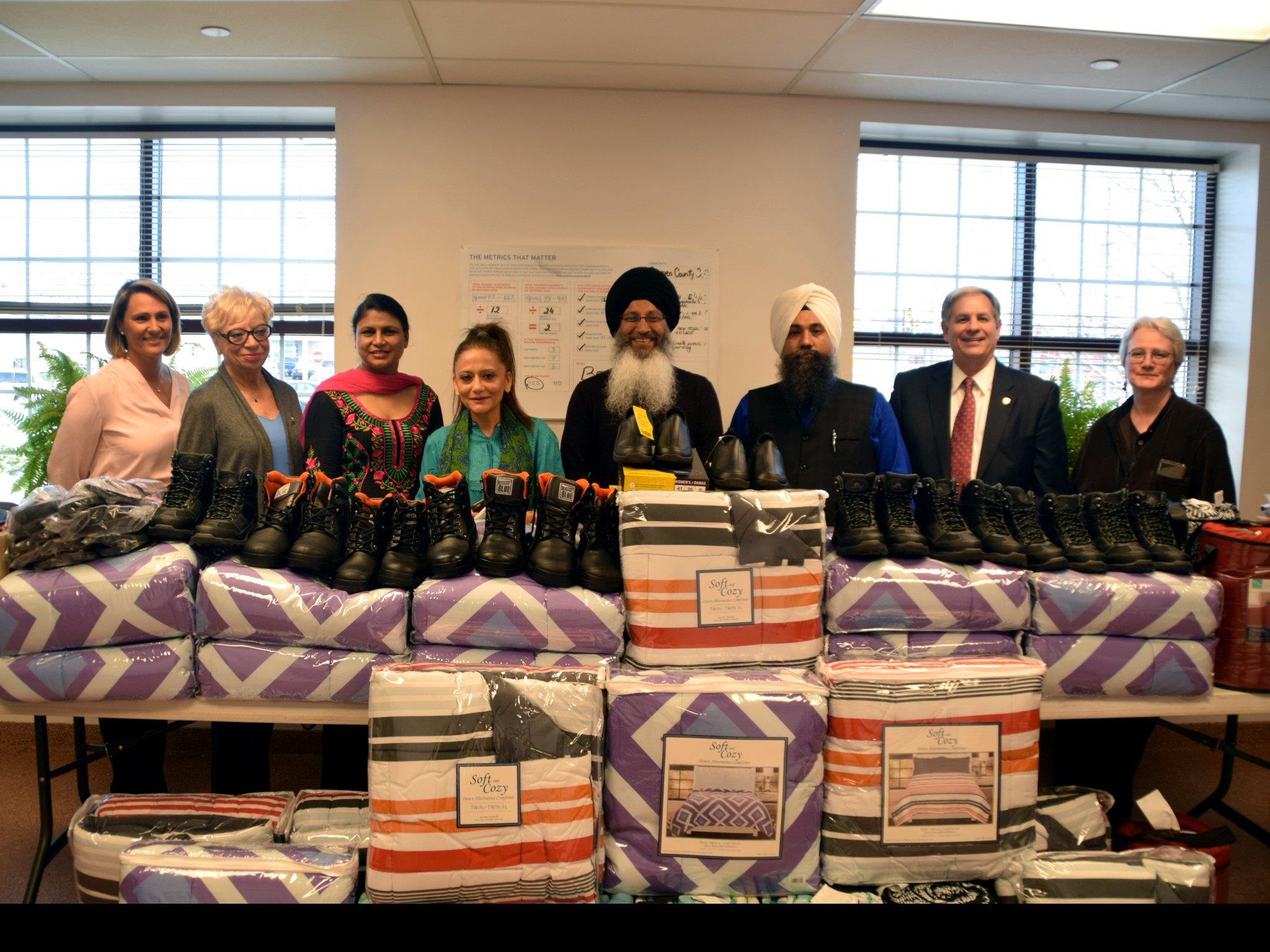 Gurudwara Glen Rock representatives, Jasjit Singh, President, Paramjit Kaur, Management Committee member and Jagjeet Singh, Assistant Granthi with Bergen County housing members & County Executive, James J Tedesco, Bergen County Freeholder Joan Voss

The Bergen County Housing, Health and Human Services Center works towards ending homelessness by providing a full continuum of housing services including homelessness prevention, temporary shelter, and permanent placement. This center is always open, 24 hours throughout the year and provides care management, health and human services along with financial assistance.
The director of Bergen County Housing Center, Julia Orlando was touched by the donations. She said, "We are tremendously grateful to the outpouring of support we have received from the sikh community. We have been overwhelmed by their kindness and generosity of spirit and look forward to an enduring partnership as we continue our efforts to end homelessness in Bergen County." A letter was issued to Sri Guru Singh Sabha Gurdwara and UNITED SIKHS.
Bergen County Executive James Tedesco and Bergen County Freeholder Joan Voss were present on Friday, 1st April, at the Bergen County Homeless Shelter on Friday when Jasjit Singh,President of Sri Guru Singh Sabha, Parmjit Kaur (Management Committee), Granthi Ji Jagjeet Singh and Rupinder Sherry Hundal, members of the Glen rock Gurudwara along with UNITED SIKHS made a donation of around 50 pairs of new footwear and around 100 new comforters which will be used for individuals moving out of shelter and into permanent housing.
Jasjit Singh Hundal, stated, "On behalf of our Gurudwara Sahib in Glen Rock, NJ, the management committee is humbled by the recognition given to us and our partner, UNITED SIKHS in this "seva"(service), by the County Executive, the Freeholders of Bergen County, and other county representatives for what is but a small donation to serve the homeless and less fortunate in our community. This is but a minimum contribution that our Gurdwara prepared with our partner, UNITED SIKHS to try and live up to the "sikhia", a lesson of Guru Nanak on the need for "Vand chaknaa"(share with others in need) for our fellow brothers and sisters of the human family. We hope this is an initial step in building further partnerships in Bergen County and throughout New Jersey to more truly reflect the "seva" of Guru Nanak's family towards the global human family."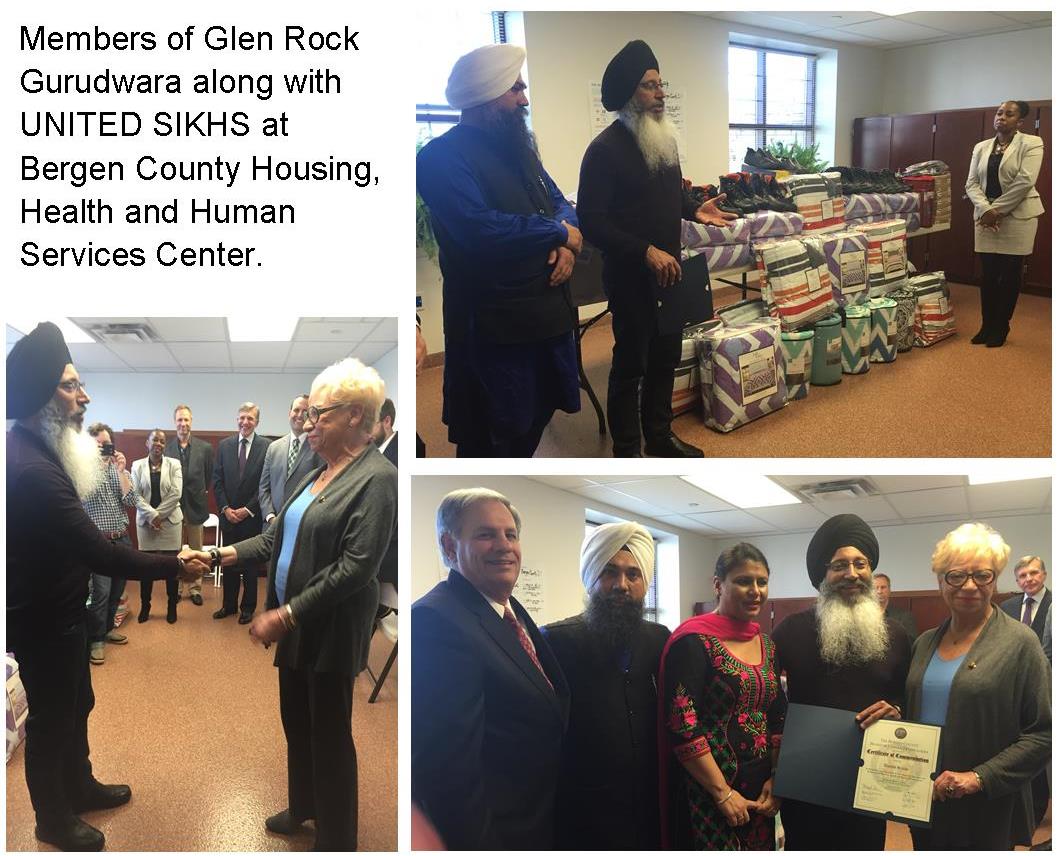 Please follow us our social media Facebook | Twitter | Blog and see how your contribution is making a difference.
Issued By 
Jatinder Singh
Sikh Aid Director, UNITED SIKHS
T: (1)516-445-1300, (1)646-688-3525
E: sikhaid@unitedsikhs.org | contact@unitedsikhs.org
Click
here
to unsubscribe