Dear,

I am writing to invite you to UNITED SIKHS' banquet dinner and concert in Washington DC on July 26th and in New York on July 27th. I will be performing live at both events.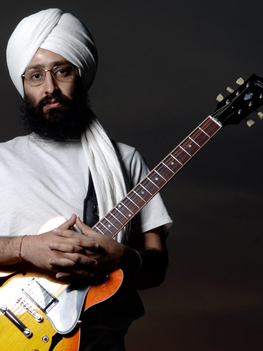 Will you be there to support our fight against drugs in Panjab? Guru Nanak University in Panjab reports that at least 73% of the tate's youth between the ages of 16-35 is currently addicted to drugs.
With over 20 humanitarian aid projects completed in the last 15 years, UNITED SIKHS is now undertaking the DEEVA (Drugs Eradication through Education, Vigilance and Awareness) project and is starting a 26 bed drug de-addiction and rehabilitation center and medical hospital facility in Village Dhamote, District Ludhiana in Panjab. Won't you join me in this fight against drugs?

Make your reservations today to come spend An Evening With Rabbi Shergill to show your support for the organization which truly recognizes the human race as one.
General Admission : $100    VIP: $150   VVIP Seat: $250
​

Date: Saturday July 26th 2014 Time: 7:00 pm onwards
Venue: Sheraton Four Points 1201 K St NW, Washington, DC 20005
For tickets and details please contact: Sarndeep Singh: 571-437-0100, Sukhpal Singh: 804-564-4208
Date: Sunday July 27th 2014 Time: 6:30pm-9:30pm Dinner: 7:30pm
Venue: Five Star Banquet 13-05,43rd Ave, Long Island City, New York 11101

For tickets and details please contact: Birmohan Singh: 917-701-0515, Kirpal Singh: 347-268-5185
I hope to see you at the concert and spend some time with you.
-Rabbi.