| | |
| --- | --- |
| | |
| | |
Calling Sangat Members in NY, NJ and CT!
Help UNITED SIKHS by Completing a CDC Assessment
New York, NY: Over the summer, our supporters have received information from travellers about taking precautions before they travel. UNITED SIKHS has partnered with The Centers for Disease Control and Management (CDC) is working to educate on "Destination India, " a program designed to spread the information word of mouth through volunteers, known as Health Talkers.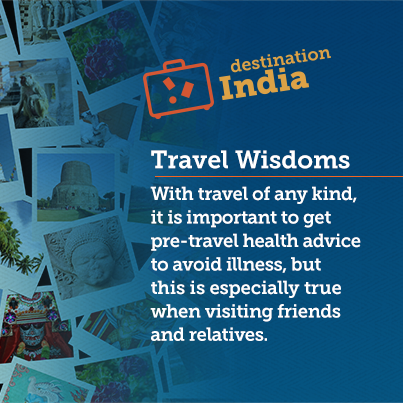 Now, CDC is conducting a community assessment, which should take no more than 5 minutes of your time. We humbly request you to please complete the survey and help with program evaluation.In addition to your valuable input, you would also be helping UNITED SIKHS receive a $5 donation for every complete survey. Survey link is here: https://www.surveymonkey.com/r/United-SIKHS-Travel-Awareness
As travel season approaches again over the holidays, if you are travelling to India, prepare for your trip by:
Seeing your doctor 4-6 weeks before your travel date. Discuss what protection you may need on your trip.
Taking steps to stay healthy by avoiding bug bites, or being careful of what you eat and drink. Check out this CDC app to help you make decisions!
In case you feel sick after you return, see your provider immediately and make sure to tell your doctor you recently visited India.
Thank you in advance for your time and participation! For more information contact us at ceed-usa@unitedsikhs.org

Issued by:
Rucha Kaur
Associate Director
Community Education & Empowerment Directorate
Tel: 1-888-243-1690
E: ceed-usa@unitedsikhs.org | contact@unitedsikhs.org

Click
here
to unsubscribe