Two Sikhs Brutally Murdered in Pakistan.
Beheading of a Sikh in Pakistan- S. Mohinder Singh's headless and mutilated body found dumped at Zakhakhel Bazaar in Khyber Agency on January 7th, 2013.
Rajvinder Kaur Gill, a Canadian citizen enticed to Pakistan in a vicious web of lies and murdered.
UNITED SIKHS' calls on the government in Pakistan to secure the safety of all minority communities.
UNITED SIKHS appeals for donations to help S. Mohinder Singh's family.
Peshawar, Pakistan: UNITED SIKHS condemns two unrelated brutal killings in Pakistan- the beheading by militants of the father of eight children, Mohinder Singh, 40, and the brutal murder of a 40 year old Sikh Canadian woman, Rajvinder Kaur Gill.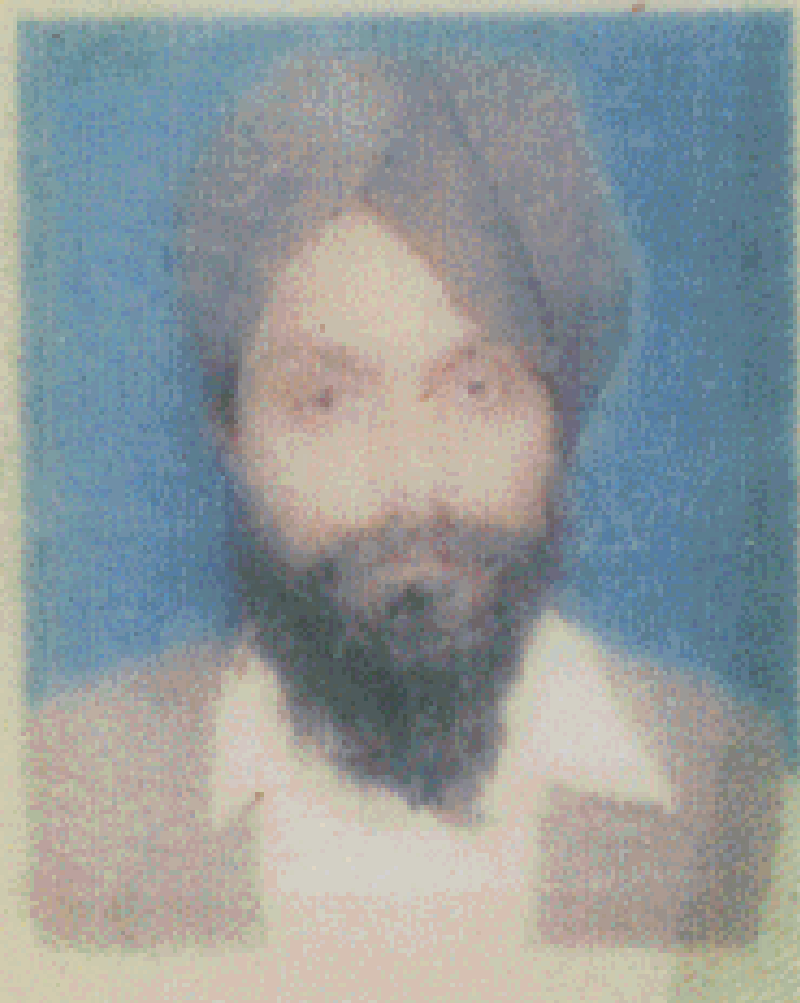 A militant group, Tawheedul Islam,a pro-government militia of Zakhakhel tribesmen, in Pakistan's lawless tribal belt, claimed responsibility for the beheading of Mohinder Singh, 40, kidnapped over a month ago after accusing him of acting as a "spy" for a rival outfit. Mohinder Singh was kidnapped from his shop in Tabbai village of Khyber Agency by unidentified armed men on November 20, 2012. Singh was beheaded and his body was mutilated before it was packed in a sack and dumped at Zakhakhel Bazaar in Khyber Agency on January 7th, 2013. A note left with the body said Singh had been killed for spying for a rival militant group, the Lashkar-e-Islam. The body was identified by this brother Daswant Singh and was cremated in Peshawar yesterday. Mohinder Singh is survived by his wife and nine children, including a polio-affected son.
Rajvinder Kaur, a 40 year old Canadian Sikh business woman went missing on August 25, the day she arrived in Pakistan, and was later found murdered by Shahid, a German national of Pakistani origin who owed her money and his accomplice, Hafiz. She was invited into entering Pakistan for a diamond auction in Lahore. Hafiz Shehzad told police that his cousin, Shahid and he plotted to kill her. Shahid had known Gill for a long time and had promised to pay her back the money he owed her when she came to Lahore.. After receiving her at the airport, Shahid and Shehzad drove Rajvinder to Sheikhupura. She was then sedated, strangled with a rope and brutally murdered. Her body was dumped in the Khanpur Canal off the Lahore-Sheikhupura Road. Interpol has been contacted for the arrest of prime suspect Shahid Ghazanfar, who escaped to Germany after killing the Sikh woman.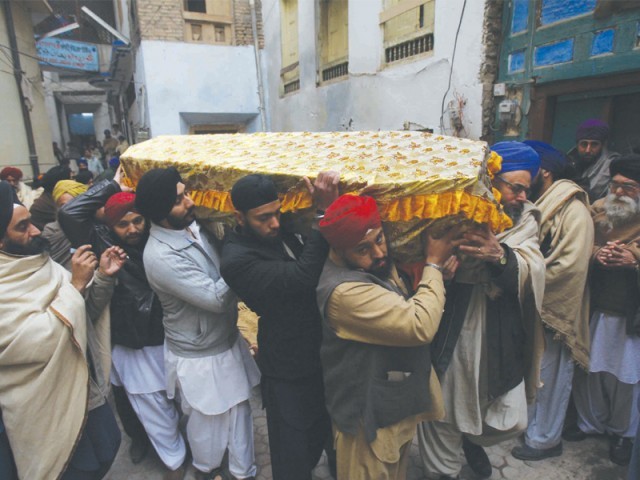 Pallbearers' carry Mahinder Singh's coffin (
Picture Source
)
UNITED SIKHS demands that the the government should protect minorities in Pakistan and pay compensation to the families of the victims. UNITED SIKHS also calls on the government in Pakistan to secure the safety of all minorities in Pakistan. Please use caution if you are travelling to Pakistan and be wary of your surroundings.
UNITED SIKHS appeals for donations for Mohinder Singh's family. Please give generously to this cause, no donation is too little. Read more on a similar incident which occurred in Khyber agency in 2010. We will work with law enforcement to ensure justice is brought to Rajvinder Kaur Gill's culprits.
UNITED SIKHS has been pursuing its humanitarian work and rehabilitation of displaced Sikh families in Pakistan since 2009. The situation in Federally Administered Tribal Areas (FATA) continues to be intense with thousands of IDPs families have been displaced from these areas and facing the loss of their home and security in this cold weather.
For earlier press releases on UNITED SIKHS' Pakistan IDP efforts, please click the following:
http://www.unitedsikhs.org/PressReleases/PRSRLS-23-05-2010-00.html
http://www.unitedsikhs.org/PressReleases/PRSRLS-01-08-2011-00.html
Issued By-
Manvinder Singh
Legal Advocate
UNITED SIKHS
law@unitedsikhs.org
1-646-688-3525, 44-8701993328
Contact us | Follow us on Facebook and Twitter