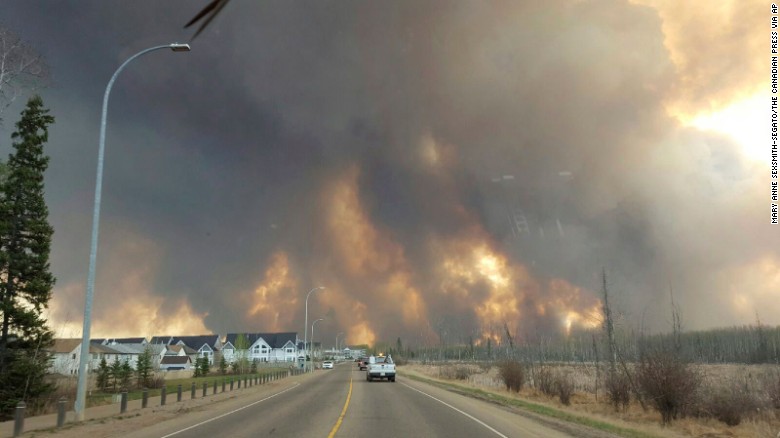 88,000 Residents of Fort McMurray and neighboring communities were forced to evacuate.
Alberta, Canada: Wildfires have destroyed at least 1,600 homes in Alberta, Canada, and forced the mandatory evacuation of 88,000 people -- including the entire city of Fort McMurray. Thousands of evacuees are camped out in nearby towns but stand little chance of returning soon, even if their homes are intact. The city's gas has been turned off, its power grid is damaged, and the water is undrinkable. Provincial officials said displaced people would be better off driving to cities such as Calgary, 655 km (410 miles) to the south, where health and social services were better.
UNITED SIKHS Edmonton volunteers in collaboration with the community support have setup locations for donations and to recruit volunteers at the following 4 locations:-
Location 1: A tent at hangar #2 3679- 56 Ave East (Edmonton International Airport) to receive donations and volunteers.
Location 2: Sri Guru Nanak Sikh Gurdwara, 14211 133 Ave, NW, Edmonton, AB T5L:
UNITED SIKHS is setting up a 53 feet container to collect donations for distribution to the impacted families. We are thankful to the Gurdwara spokerpeson, S. Dhaminderjit Singh and the Gurdwara President S. Sakatter Singh ji, in working towards this effort.
Location 3: Kingsway Mall, 1 Kingsway Garden Mall #60, Edmonton, AB T5G 3A6.
Location 4: Emergency Relief Services: 10255 104th St NW, Edmonton, AB T5J 1B1.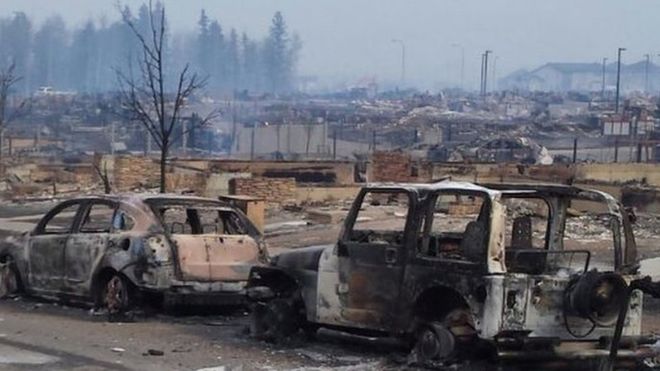 Acres and acres of land charred down.
Alberta's government estimated on Sunday that the fire had consumed 161,000 hectares (395,000 acres). That was less than a previous estimate, but authorities warned the fire would likely grow.
Currently there is an urgent need for the following items:
New shoes, towels, socks, underwears, diapers, baby wipes, and toiletries.
Volunteers to help sort the donations, medical doctors, nurses, project managers and those that can provide psycho-social counselling.
Sukhwinder Singh, Director of UNITED SIKHS said, "In this difficult situation, Canada has come together as always and we will overcome this with our resilience. We want to thank the Sikh community of Alberta who have banded together in this effort to help those impacted. The outpour has been amazing and we look forward to provide assistance in the next coming phases of the relief efforts. The needs are changing and we will keep you informed".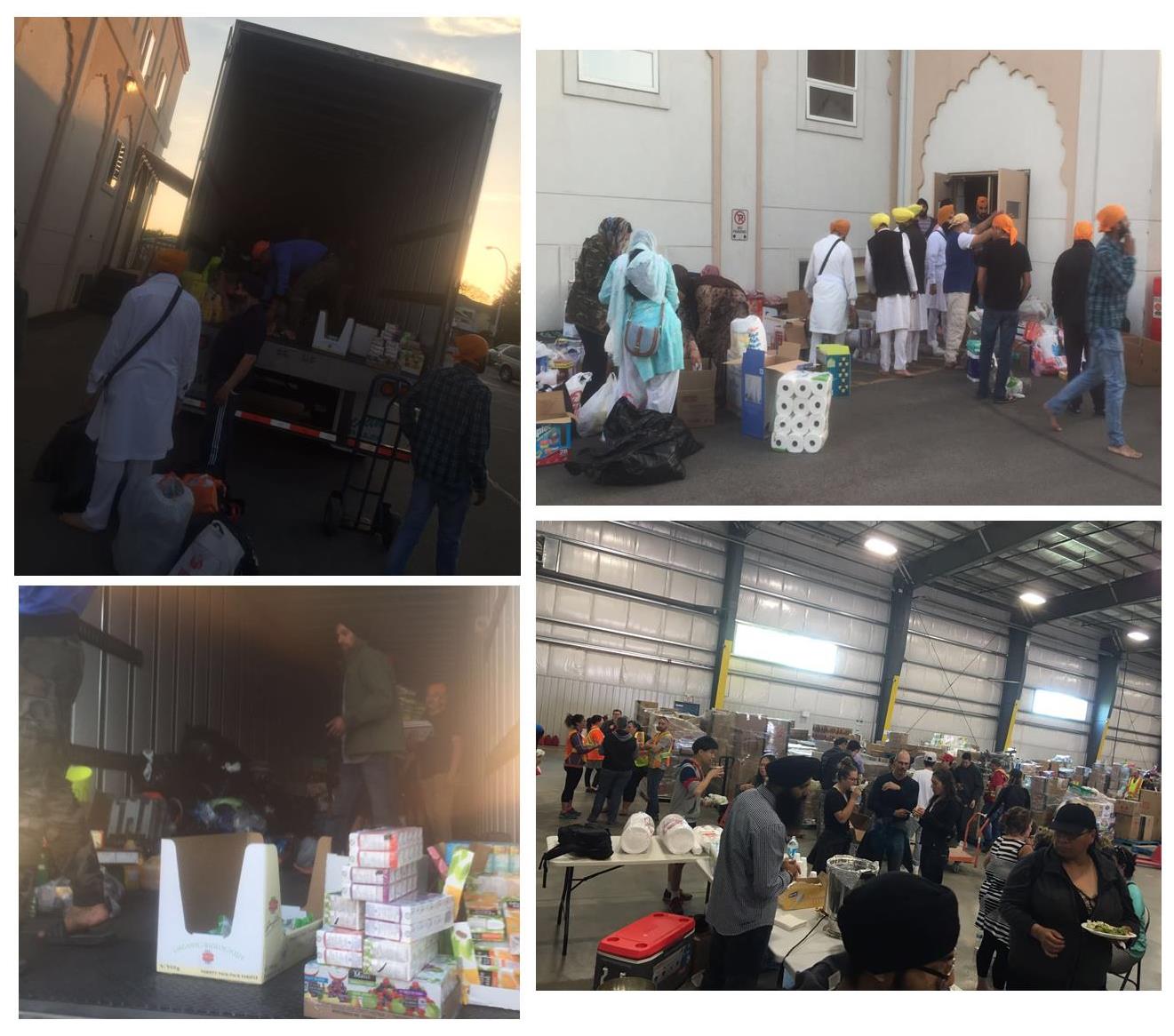 Above are the pictures of volunteers in action from different groups collecting goods to be distributed.
Thanks to the Sikh Institutions in Alberta who are working collectilvey in these efforts.
Sardar Dharminderjit Singh, spokesperson for the Sri Guru Nanak Sikh Gurdwara, said, "The inferno looks set to become the costliest natural disaster in Canada's history. One analyst estimated insurance losses could exceed C$9 billion ($7 billion). The Canadian Sikh community has united together to assist in this effort".
There are more than 500 firefighters battling the blaze in and around Fort McMurray, with 15 helicopters, 14 air tankers and 88 other pieces of equipment, Alberta officials said. The full extent of the Fort McMurray fire probably hasn't been realized just yet, and the community will have to rebuild from the ground up when it's all over. .
Please fill our volunteer form or call 1-780-800-0190 to volunteer. UNITED SIKHS is grateful for your continued support, which allows us to provide assistance victims and their families.
Donations can be received by:

Visit our Donation page.
Check and mail to: UNITED SIKHS
209-2970 Drew Road
Mississauga Ontario L4T-0A6
Direct Deposit to TD Canada Trust Bank
Account Transit# 184
Account# 5233419