Highlights
UNITED SIKHS advocacy leads to a new policy on accommodation of religious attire and headwear in Kalamazoo County Probate Court in Michigan.
Michigan Judge sends personal letter of apology for asking Hardeep Singh to either remove his " hat" or leave the courtroom
Notices on religious non-discrimination as well as procedures on filing complaints posted in conspicuous places in the lobby of the court and on its webpage
In-service completed with all court staff involving the non-discrimination policy to ensure consistent application of it
Department of Justice, Community Relations Service to conduct training on Sikh practices for all court staff
Please support our advocacy work so we can continue to fight for all minority civil and human rights globally
Kalamazoo County, Michigan- UNITED SIKHS is humbled to announce another civil rights policy advocacy victory resulting in the modification of court procedures in Kalamazoo County, Michigan, to recognize the Sikh religious practices.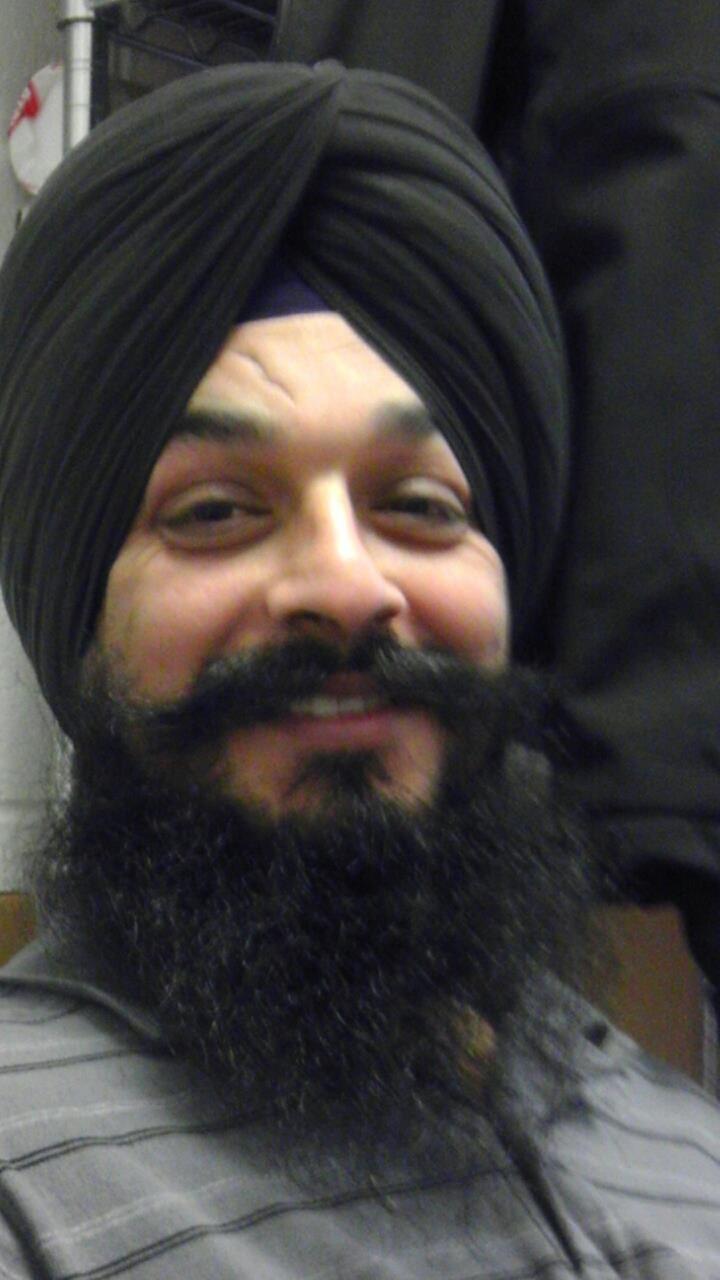 This has resulted from an incident involving Mr. Hardeep Singh (pictured), a resident of Battle Creek, Michigan, who was accompanying his friend to the latter's court hearing in the Kalamazoo County Probate Court on October 16, 2012. Suddenly, while seated in the courtroom the judge requested Mr Singh to remove his "hat". All attempts to explain that it wasn't a hat but a Sikh turban, an inseparable part of his Sikh identity were halted by the judge. Another couple's effort to defend Mr Singh failed too.The judge asked Mr.Singh to either remove his "hat" or leave the courtroom. As any devout Sikh would have done, Mr. Singh chose to leave the courtroom.
UNITED SIKHS legal team filed a Civil Rights Complaint with the Department of Justice. After persistent advocacy, positive results have been achieved.
UNITED SIKHS would like to thank the DOJ Civil Rights Division, especially Attorney Michael Mule' and the U.S. Attorney's office for the Western District of Michigan for handling this matter.
Mr.Hardeep Singh stated graciously, "I would like to thank UNITED SIKHS from the bottom of my heart. They stood up for my dignity and for the dignity of all Sikhs. My blessings and good wishes will always be with them."
UNITED SIKHS Staff Attorney Manmeet Singh said, "The Sikh community has been living in and is an integral part of Kalamazoo County for a long time. They believed that by now, their fellow citizens were already educated about who Sikhs were and the importance of their dastaar (Sikh turban). This incident came as a rude shock and Sikhs were appalled at the treatment meted out to one of their own by a giver of justice. The apology letter, the new nondiscrimination policy related to religious attire and headwear, the new complaint form and training for court staff are all steps in the right direction. The new policy and complaint form will benefit not only Sikhs, but also Jews, Muslims and people of other faiths who wear some sort of head covering or religious attire."
For UNITED SIKHS to continue its efforts (both domestically and internationally), we need your assistance, so please donate.
You may read a previous report on UNITED SIKHS' advocacy for the Sikh community here.
For media inquiries, please contact media-usa@unitedsikhs.org
Issued By:
Manmeet Singh
Staff Attorney, International Civil and Human Rights Advocacy (ICHRA)
Tel: 1-646-688-3525
law-usa@unitedsikhs.org
www.unitedsikhs.org
Contact us | Follow us on Facebook and Twitter