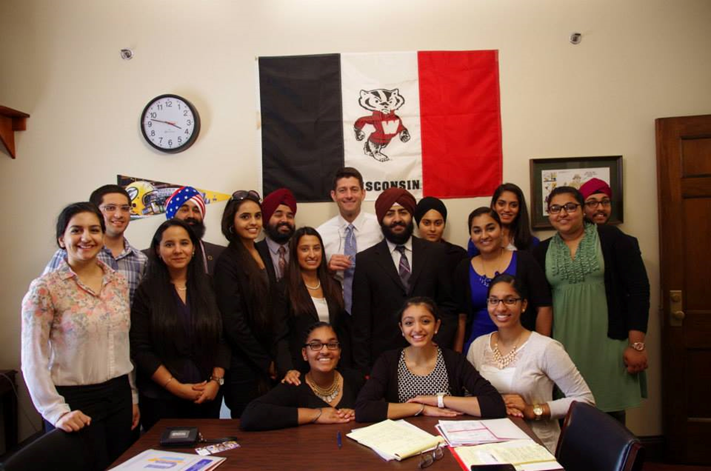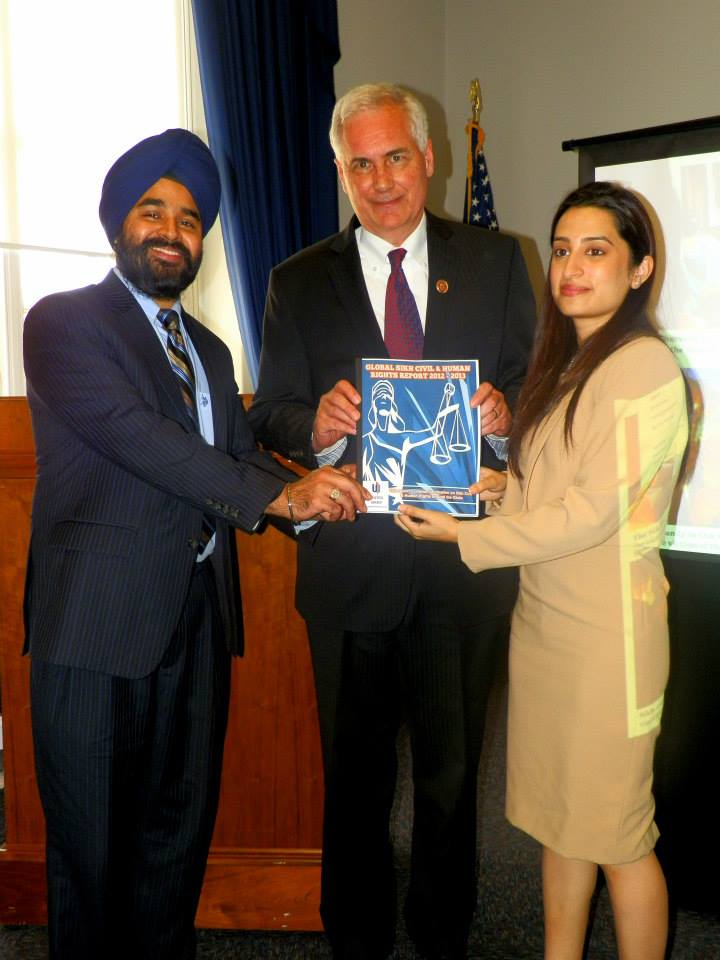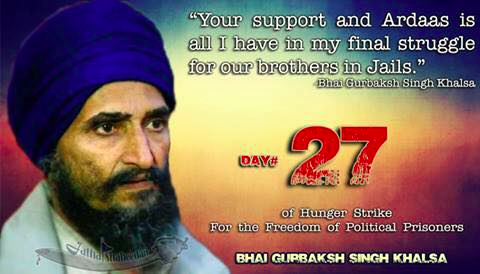 Support the Sava Lakh Spirit this Human Rights Day
In 1950, the United Nations proclaimed December 10th as Human Rights Day and today we celebrate the ultimate proposition that all humans around the globe are entitled to the full range of human rights and that this equality is what binds us all together. In today's spirit, we present our resources, the 2014 Sikh Summit Report and the 2014 Global Civil and Human Rights Report, encompassing human rights issues and our advocacy efforts for them.
UNITED SIKHS, a United National affiliated organization, is committed to advocating and defending the Sikh community at every corner of the world. With chapters in 11 countries, UNITED SIKHS always has a team near you to assist at any time. This year, after encountering issues faced by our community globally, our team conducted two important events and reports to showcase the work needed to protect our rights globally:
5th Global Civil and Human Rights Report:
UNITED SIKHS' 5th Global Sikh Civil and Human Rights Report was released on May 21, 2014 in Washington, D.C. to United States elected officials, agency representatives and the Sikh community.
The Global Sikh Civil and Human Rights Report, the only one of its kind, is a product of intense research, field observations, surveys and input on Sikh issues, from local residents and lawyers in various countries around the world, referencing human rights reports released by preeminent organizations such as Human Rights Watch and Amnesty International.
At the briefing, Congressman Mike Honda stated, "This [report] is just the beginning and it is about time for this report in this country. No more excuses...There is no other report like this."
To view the Global Sikh Civil and Human Rights Report please click here.
To view pictures from the event, please click here.
Read more here.
Sikh Summit 2014:
From July 28-30, 2014, UNITED SIKHS held its 6th Annual Sikh Summit in Washington DC to meet congressmen, government agencies, and NGOs to discuss Sikh issues around the world, including:
Addressing the rise in hate crimes committed across the country

Halting the continued introduction of hair sampling bills by U.S. Congress members

Counting Sikhs as a distinct group in the U.S. Census

Allowing Sikhs to serve in the U.S. Military

Reversing the ongoing turban ban in Belgium and France

Justice for victims of the Sikh Massacre of 1984
Meetings were held with:
United States Commission on International Religious Freedom (USCIRF)

United States Department of Justice, Civil Rights Division (DOJ-CR)

United States Department of Justice, Community Relations Service (DOJ-CRS)

United States Department of State (DOS)

United States Department of Homeland Security (DHS)

Congressmen from Texas, Arizona, Michigan, California, New York, Wisconsin, Nevada (including members of the American Sikh Congressional Caucus, International Religious Freedom Caucus and the Armed Services Committee)

Senators from Michigan, Missouri, Florida, North Dakota, Louisiana, Oklahoma,Delaware, Alaska, and Wyoming
Community members who attended the summit made history by meetings with Representatives and Senators from districts and states with small Sikh populations, than those more commonly resided by Sikhs. By doing so, Representatives and Senators who had never heard of Sikhism or our concerns, were educated on the tenets of the Sikh faith, its beautiful values, and post- 9/11 backlash.
To view the Sikh Summit 2014 report here.
To view pictures from the Summit, please click here.
Read more here
UNITED SIKHS supports Gurbakash Singh's "Bandi Singhs Rihai Morcha"
On this human rights day UNITED SIKHS commends and honors human rights activists who go out of their way to stand for a cause, such as Gurbakash Singh, a Sikh human rights activist who has been fasting since November 2014 at Gurdwara Lakhnaur Sahib , near Ambla (Haryana), India. Mr Singh is fighting for the freedom of Sikh prisoners who have not been released, despite serving the minimum terms of their sentence.
This struggle by Gurbakash Singh is a continuation of his 44 days long hunger strike during November-December 2013, which was ended after the temporary release of few prisoners.
This hunger strike once again brings attention to the fates of Sikh prisoners who are discriminated, and unlike other Indian prisoners have not had their sentences shortened. UNITED SIKHS supports Gurbakash Singh in his struggle of freedom, justice and equality.
~*~
Our International Civil and Human Rights Advocacy staff and volunteers would not be able to host these vital briefings and meetings, gather this data, and produce these reports without your support and the Guru's blessing.
UNITED SIKHS continues to serve a global Sikh community without borders, challenging the civil and human rights violations perpetrated against Sikhs worldwide.
Help us ensure that Sikh Civil and Human Rights are secured for the years to come.

Double your year end donation and help us continue to work on a global front and provide legal advocacy for : Census and Right to Self-Identity, Right to Articles of Faith, Racial Profiling, Employment Discrimination, Bullying Prevention and Domestic Terrorism.
Thank you for all your support.

In Chardi Kala,
Anisha Singh
Staff Attorney and Policy Advocate
International Civil and Human Rights Advocacy (ICHRA)
UNITED SIKHS
Contact us | Follow us on Facebook | Twitter
law-usa@unitedsikhs.org