Health Care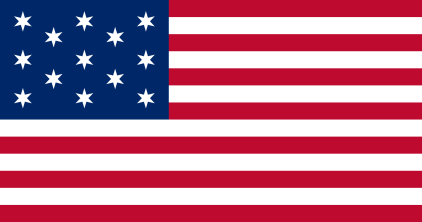 Is a Human Right
New York, New Jersey,12 February 2015 : UNITED SIKHS, along with the Asian & Pacific Islander American Health Forum, filed an amicus brief ("friend of the court") in King v. Burwell defending the availability of the Affordable Care Act's (ACA) tax credits nationwide. The King case is pending before the U.S. Supreme Court and scheduled for oral argument on March 4.  Sixty-three community and health organizations have signed onto the brief.
UNITED SIKHS joined the brief as a member of Action for Health Justice, the only national coalition dedicated to ensuring Asian Americans, Native Hawaiians and Pacific Islanders (AA and NHPI) realize the benefits of the new health law. Since 2013, Action for Health Justice has worked to outreach, educate and enroll 600,000 AAs and NHPIs in their new health coverage options.
Throughout the enrollment period, UNITED SIKHS has been working with hundreds of consumers in the Metropolitan New York Area, especially in the State of New Jersey, which is a Federally-Facilitated Marketplace. Many of these consumers can only afford coverage because of the financial assistance they receive.
Staff Attorney and Policy Advocate Anisha Singh explains, "UNITED SIKHS, along with our local and national partners, is diligently working to ensure that we are able to provide enrollment assistance to those most in need. This case is threatening access to healthcare and safety of coverage for millions of consumers, including hundreds of Sikh American families who are only able to afford coverage because they receive tax credits."
The brief details the lack of coverage options and lingering health disparities facing AA and NHPIs that supported the ACA's passage. Prior to the law, nearly one in seven AA and NHPIs were uninsured and even more were underinsured. The ACA sought to remedy that by substantially expanding access to health insurance for middle- and low-income people by providing tax credits to make them affordable. This is the express purpose of the ACA and supported by the law's text.
Limiting the ACA's tax credits only to state-run Marketplaces, as the challengers argue, threatens to erode coverage expansions for the hundreds of thousands of AAs and NHPIs that have gained coverage. Currently, the 34 states that rely on the federal Marketplace would be directly affected by the King decision, including in New Jersey. Approximately a quarter of a million consumers in New Jersey who are eligible to get coverage with financial assistance could possibly lose coverage. The brief includes stories from people who would suffer life-threatening consequences without coverage, including Sam Hyun H., a Korean American pastor living in New Jersey. Without the ACA's tax credits, Sam cannot afford coverage and will have to skip needed health care – a dangerous predicament for someone recovering from a heart attack and heart surgery.
For more information about UNITED SIKHS work on Affordable Care Act enrollment assistance, or to get one-on-one assistance from our Navigators in New York or New Jersey, please email us at ceed-usa@unitedsikhs.org.
UNITED SIKHS is providing one-on-one enrollment assistance in New Jersey entirely supported by private funding. A generous funder has offered to match the money we raise SO PLEASE DONATE WHAT YOU CAN! $20, $50-- IT ALL HELPS. Last year, UNITED SIKHS assisted over 350 community members and reached out to over 5,000. We are depending on the generosity of community members like you to help even more!

.
Issued By: 
Rucha Kaur
Project Manager
Community Education and Empowerment Directorate (CEED)
UNITED SIKHS
contact@unitedsikhs.org