New Jersey Nominates its First Sikh Attorney General
This is a proud moment for civil rights groups and law-makers in NJ. Gurbir Singh Grewal is the first turban wearing Sikh Attorney general to be sworn in the United States. Grewal will serve as the state's chief law enforcement officer and a key partner to the Governor in upholding constitutional and civil rights, ensuring equal protection under the law, and building a stronger and Fairer New Jersey for all.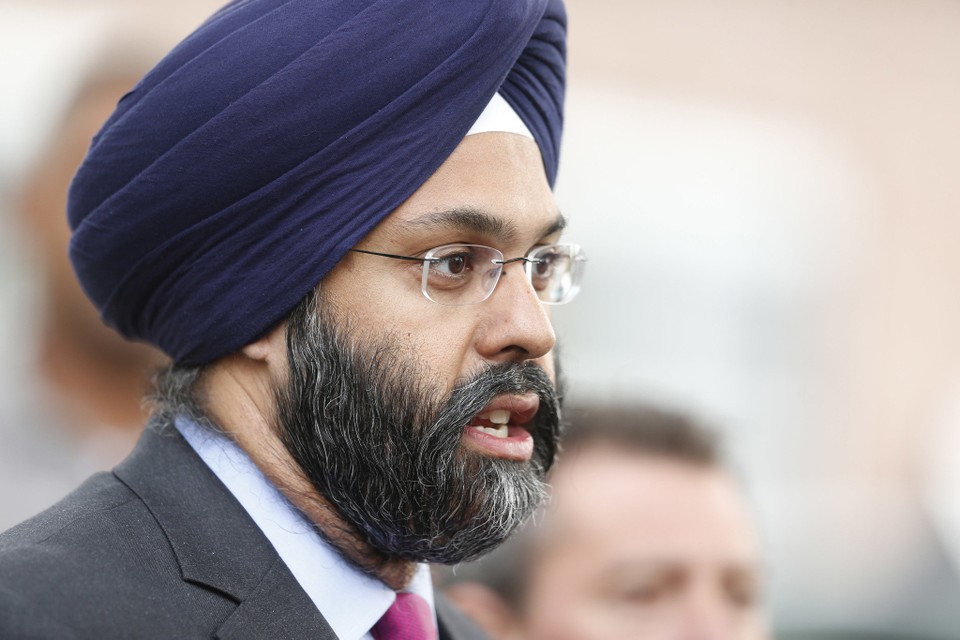 Gurbir Singh Grewal is the Bergen County prosecutor, and would be the first Sikh attorney general in New Jersey history.
UNITED SIKHS Civil Rights Director, Manwinder Singh said, "This is a great moment for the community. This is a victory of the Civil Rights movement in the United States. Where today we see an increase in hate crimes we also see that the people are recognizing the proponents for civil rights work and are able to make a decision. We wish all the best to Gurbir in his endeavor to be the top protector of law in NJ"
Ravi Bhalla who is also the Sikh mayor of New Jersey fended off racist fliers depicting him as a terrorist to be elected mayor of Hoboken, N.J., earlier in November, making him the second Sikh mayor of a major American city.
Governor-elect Phil Murphy today will announce the appointment of Bergen County Prosecutor Gurbir Grewal as the next Attorney General of New Jersey. Gurbir Singh previously worked for six years as Assistant U.S. Attorney in the Criminal Division of the U.S. Attorney's Office for the District of New Jersey, prosecuting major white collar crimes, cyber crimes, cases of securities fraud, and Ponzi schemes. Before that, he prosecuted white collar crimes, narcotics offenses, and terrorism cases for the U.S. Attorneys Office for the Eastern District of New York. He became a prosecutor to give back to a country that has given and his family so much. A child of immigrants from India, Grewal grew up in New Jersey in Bergen and Essex counties.
As a prosecutor and the chief law enforcement officer of New Jersey's most populous county, Grewal oversees a staff of over 250 personnel and exercises supervisory authority over almost 3,000 law enforcement officials.
The Sikh religion was founded 500 years ago in Punjab. The UNITED SIKHS estimates around more than 650,000 people who follow the Sikh faith live in the United States. UNITED SIKHS, through its chapters in 10 countries, is ready to help anyone whose religious freedom rights are violated. You may submit your request for advocacy help on our online link here.