Carapongo, Peru-Over the weekend members of UNITED SIKHS visited Carapongo, Peru, the town hardest-hit by the recent flooding. The disaster has impacted tens of thousands. The rising water has dismantled the town and displaced many families. While aid is sporadically distributed, basic necessities are hard to come by.
Volunteers from UNITED SIKHS visited a handful of the eleven campsites set up to house residents in Carapongo. Here's the report from the field.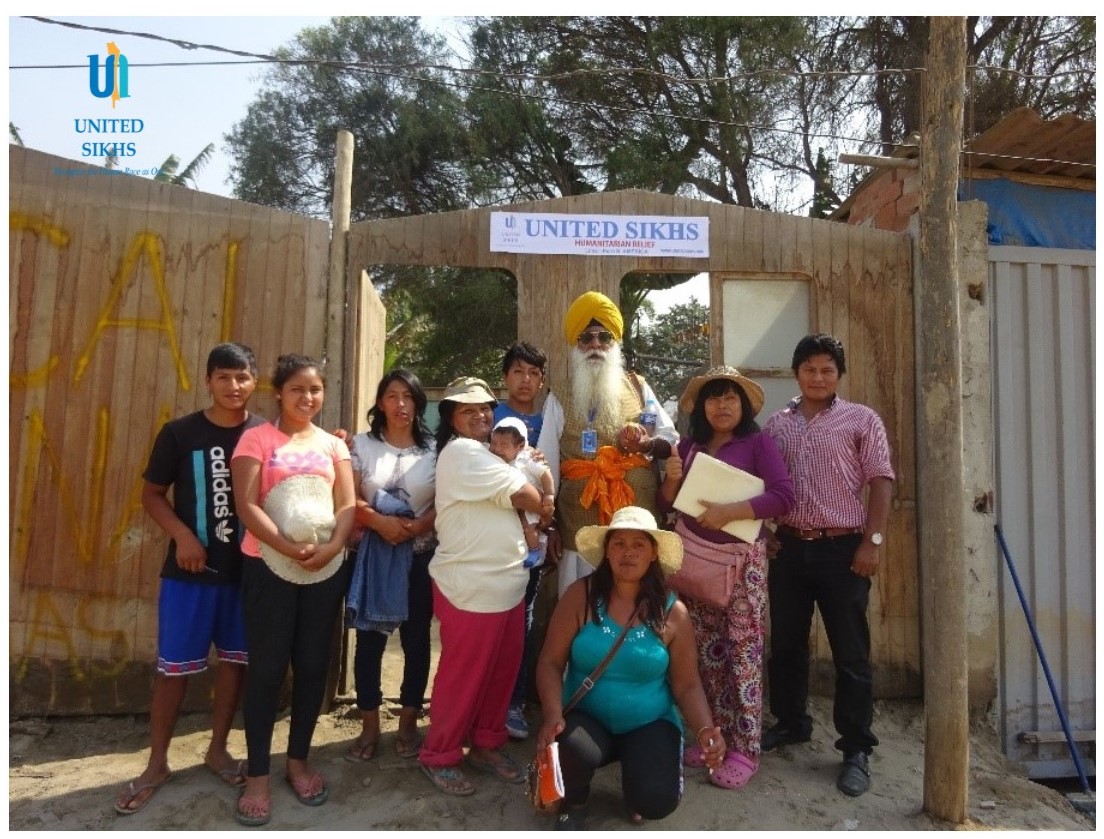 Upon arriving in Carapongo, we immediately witnessed the gravity of the situation. It was then we "felt" the impact this disaster had on families. First, housing. The situation here is very serious. As many as six people are packed into tents that measure roughly 7ft by 7ft. Due to these harsh environments combined with poor hygiene, children and the elderly are at an increased risk of respiratory infections.
On Sunday, our field volunteers had the opportunity to visit four out of the 11 campsites; each of which administered at least 25 families. At the first campsite called Albergue Rio, we noticed residents using candles placed in buckets of sand; with no electricity this is their only means of having light at night. In addition to this, the mothers expressed challenges with teaching their children as they lacked school supplies and had no adequate environment to study. Stuck in abject poverty, education is seen as a way to progress and when even that was taken away it felt as if hope was fleeting.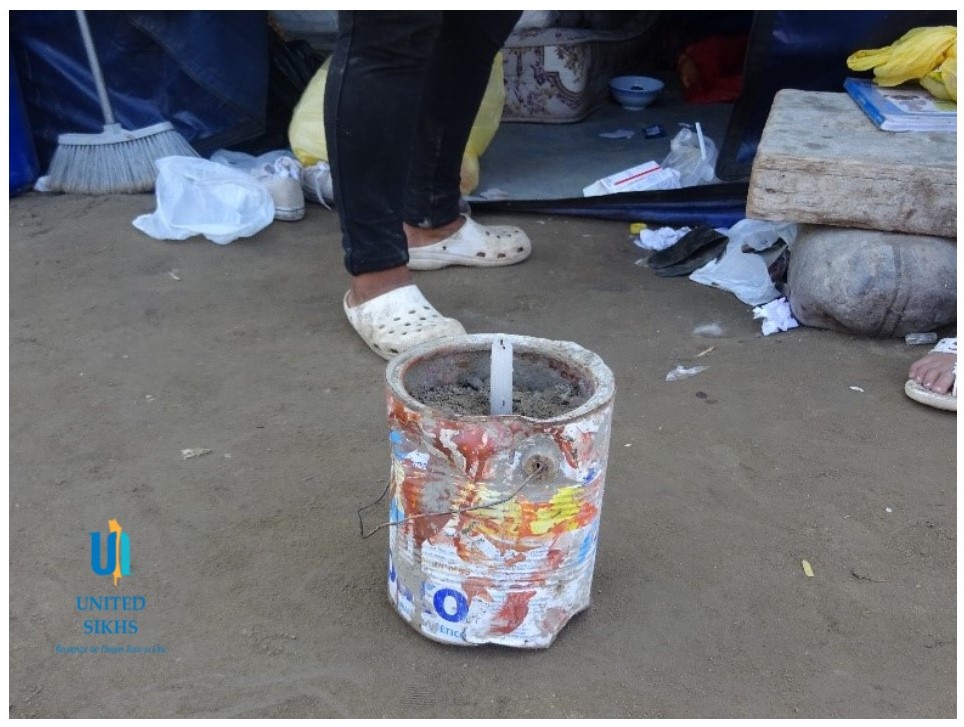 During the second campsite called Las Brisas, one kitchen that had been used daily to feed over 30 families, no longer had gas. We encountered a community of active families who collaborated to build a community hall. This hall lacked proper infrastructure to keep them safe and secure (seen in figure below). The people who lived In these dire conditions were desperately asking for basic necessities such as water, rice, and sugar. Many added that construction supplies, such as cement and wood, would benefit them during the rebuilding of their community. It was evident that the families collaborated and worked together in order to survive. Beauty amidst the ashes, the human spirit was determined to persevere.

Furthermore we visited the school, which teaches more than 800 students. Here we encountered Madre Carmen, a nun who had been coordinating frequent doctor and psychological visits for the families who have been affected. She reminded us of the Sikh humanitarian and visionary, Bhai Ghanaiya Ji. Even in the most extreme of circumstances he overcame and became a beacon of hope and showcased the vibrance of life. Police were present to ensure order, and the line of families visiting the doctor extended more than 200 yards.
The suffering these people have endured is unfathomable, and needs immediate intervention. It is our humble request to have supporters, volunteers and members of UNITED SIKHS help the community of Carapongo. You can be the one who literally makes an indelible difference in the lives of those most vulnerable. Peru looks to us, so let us showcase the Sikh spirit of Chardhi Kala (eternal optimism) and answer the call.
The following list are priority items that are needed as soon as possible:
1.Medical:
Paracetamol/Acetaminophen (syrup)
Ibuprofen (syrup)
Chlorpheniramine (drops and syrup)
Prednisone (syrup)
Simethicone (syrup)
Clotrimazole (cream)
Betamethasone (cream)
2.Cooking:
3 Kitchen Gas
Utensils
Pots and pans
Plates
Hygiene materials like soap, rags and chlorine
3.Food:
Water
Rice
Sugar
Quaker
Milk
Oil
Lentils
4.Construction:
Cement
Bricks
Shovels
Materials for a roof
Pipes for plumbing