| | |
| --- | --- |
| | |
| | |
Sikh Summit '17. The Time is NOW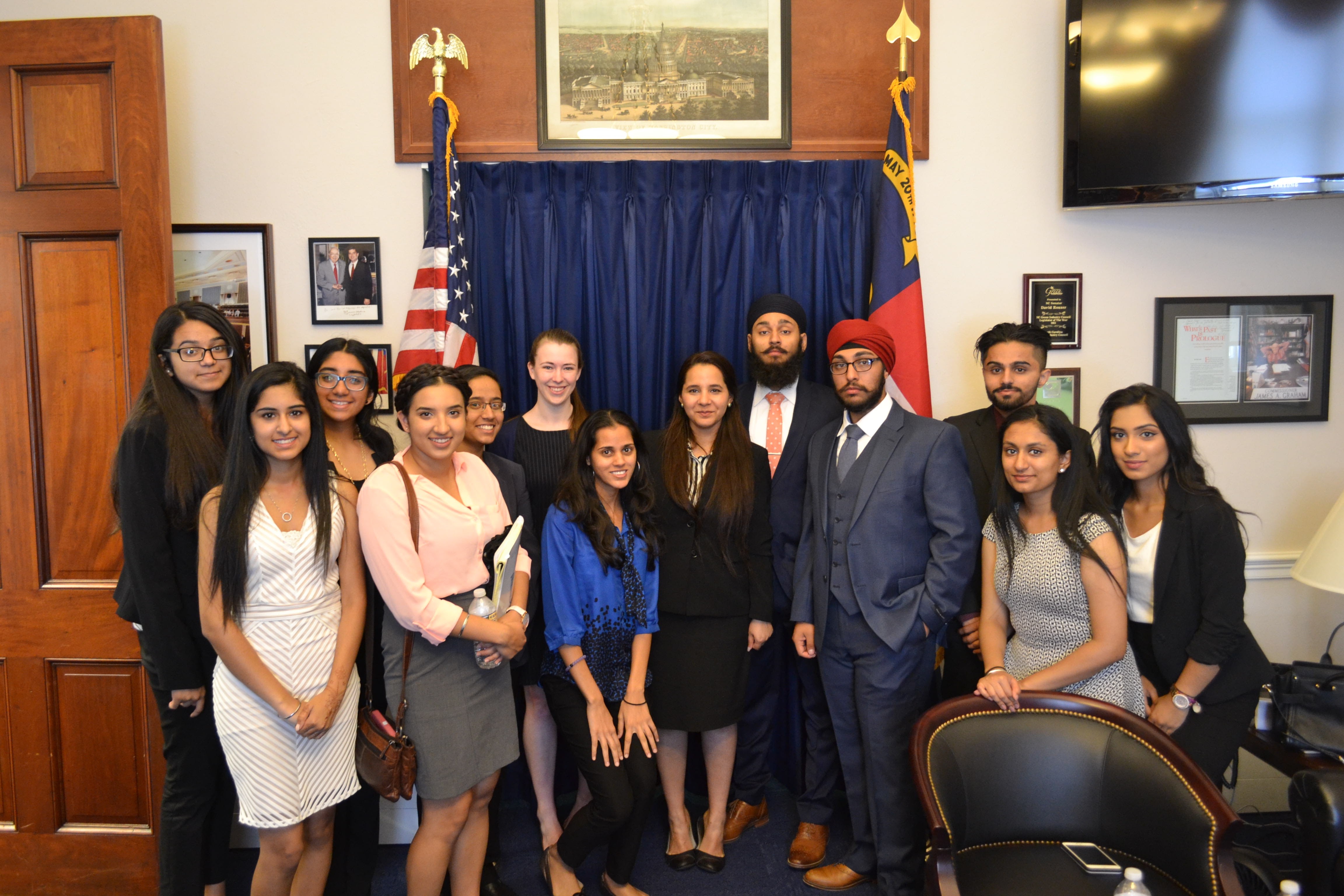 New York,NY :The SIKH SUMMIT is an incredible opportunity for anyone interested in civil and human rights, humanitarian aid, and working towards a more inclusive America to see how they can make a real impact. The Congress members UNITED SIKHS, AHAA students and 2016 SUMMIT participants met with last year pledged to stand with the Sikh community to push for action that would protect Sikh Americans. They fulfilled some of their promises. But, more is needed. The Annual SIKH SUMMIT a powerful tools that allows the community to continue to push so that our government is made accountable for the commitments they have made to protect our freedoms.
In 2016, the Sikh community saw real change occur after many years of advocacy. During the 2016 SIKH SUMMIT, the Sikh Congressional Caucus meetings, and in communications with the Department of Justice and local New York leaders, UNITED SIKHS pointed out that denial of Sikh rights to serve in law enforcement with their articles of faith were a violation of federal constitutional rights. UNITED SIKHS, following through with the work it began in previous years, argued that it was a problem for the respective legislatures to resolve and that they were responsible to hold the Department of Defense and local law enforcement accountable. The federal court decision in Iknoor v. McHugh, a case brought by the American Civil Liberties Union (ACLU) and assisted by UNITED SIKHS, International Civil & Human Rights Advocacy, issued in 2015, brought that point home.
Shortly thereafter, in the Fall of 2016, the New York City Police department announced new policies that would remove impediments to Sikhs serving in the City's law enforcement. Sikhs can now serve with the NYPD with beards and turbans. Within weeks, the U.S. Department of Defense also announced new policies that addressed the disparity in treatment for Sikhs who sought to protect their country in the military. These policies also opened doors to more employment opportunities for Sikhs.
During the 2017 SUMMIT, UNITED SIKHS and participants will urge members of Congress and the various federal agencies to find ways to halt the hate and hostility against Sikhs on the streets. We will advocate that to do so they must allow Sikhs to self-identify in the 2020 Census, ensure that hate crimes and violence are fully and adequately reported and stand aggressively and unwaveringly against those who would deny Sikh civil liberties. They must stand publicly with the Sikh community against perpetrators and impose the strictest penalties permitted by law if they intend to put an end to these acts of hate.
Your participation in the Sikh Summit shows that the Sikh community is vigilant and that as citizens, we take our responsibilities and obligations seriously. It will show that we will not stand idle while threats to the American and Sikh way of life are being threatened. The community must show that they will speak out against injustice- especially when in the name of national security government seeks to deny Sikh civil and religious freedoms as is happening today in court rooms, airports and places of public accommodations.
The SUMMITS are a valuable resource to bring to light not only the issues the community faces but who Sikhs are. We have a responsibility to educate the public about Sikhism and the many ways in which the Sikhs community serves this country and the global community through Seva and volunteerism. See http://www.unitedsikhs.org/sikhaid/.
During the 2017 SUMMIT, participants will gain practical experience in advocacy and experience personal growth. They will make a real impact and assist UNITED SIKHS as it strives to see that freedom of religion and from injustice is ensured to all Americans.
We hope to see you in Washington, DC on July 13 - 14 in 2017!

Please join our volunteer force, watch our videos and subscribe to our You Tube channel at UNITEDSIKHSTV and follow us our social media Facebook | Twitter | Blog and see how your contribution is making a difference.
Issued by,
Wanda Day Sanchez
Acting Legal Director, UNITED SIKHS
E:
academy-usa@unitedsikhs.org
ABOUT UNITED SIKHS
UNITED SIKHS is an international, non-profit, non-governmental, humanitarian relief, human development and advocacy organization established in 1999. Its mission is to empower those in need, to create awareness of the Sikh faith and to advocate on behalf of disadvantaged communities around the world. We are a volunteer-based organization with chapters in the USA, Canada, UK, France, Australia, Africa and India.
For Media Inquiries, please contact Rhonda Craig at
media-global@unitedsikhs.org
Click
here
to unsubscribe