SIKHS DELIVER RELIEF FOR IRMA VICTIMS
ORLANDO, Florida - All across Florida Hurricane Irma evacuees are returning to scenes of devastation as they begin assessing the damage from one of the most powerful Atlantic storms on record.
UNITED SIKHS has been working alongside families and communities since the storm hit, providing life-saving aid and emergency assistance. Volunteers were quick to spring into action. Earlier this week, they delivered water and food to religious institutes in Orlando, Florida to help distribute it the neighborhood. Click here to view a video of the Outreach Pastor, Kenneth Bennet(Church In The Son) and click here to view the video of Director of Mission Development, Mariam Mengistie (St. Luke's United Methodist Church) thanking UNITED SIKHS for their donations.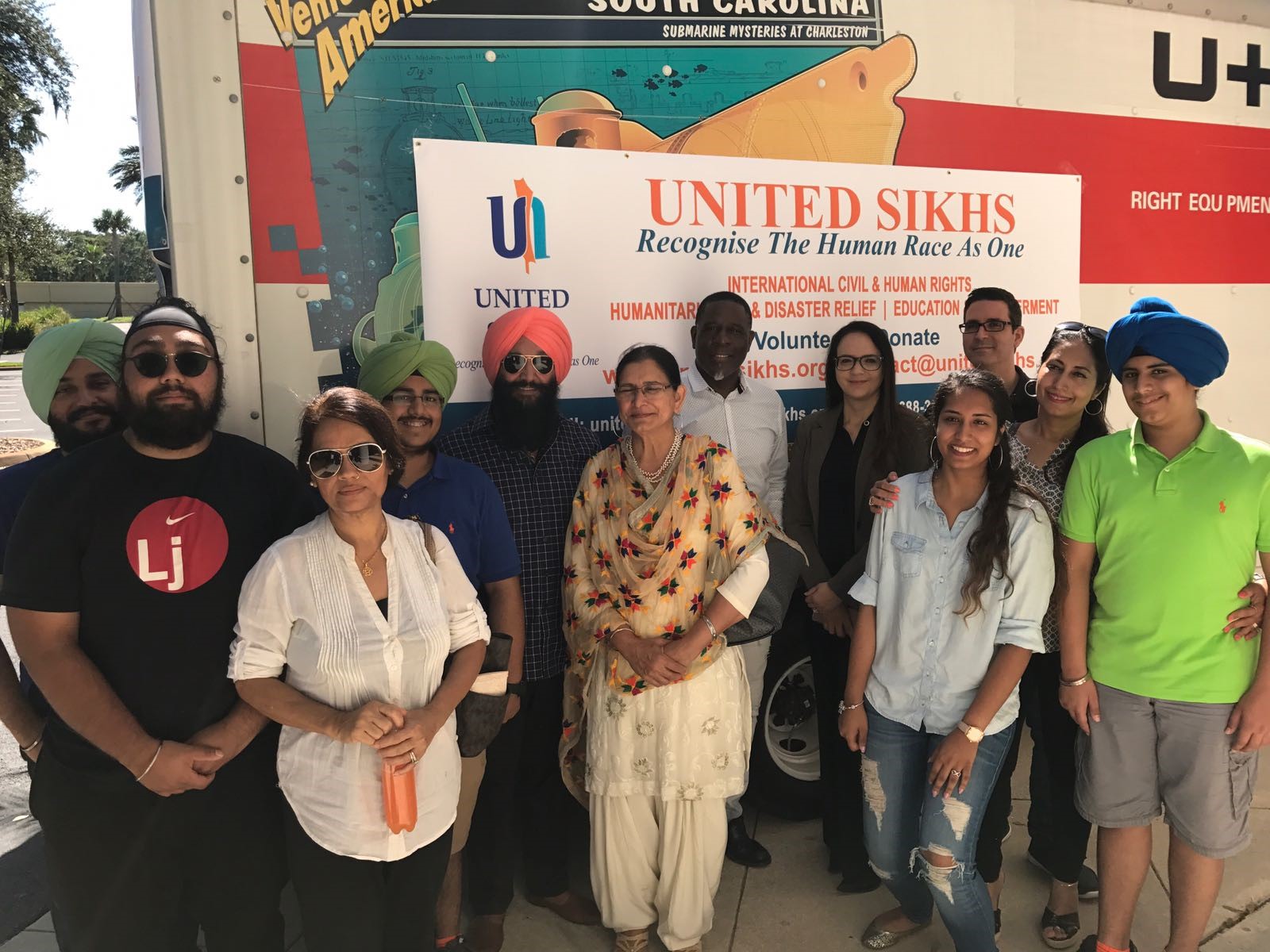 UNITED SIKHS volunteers dropping donations at Churches in Orlando.
"We are thankful to the Orlando Sikh community and UNITED SIKHS in providing a platform to serve those impacted. As per our surveys, the regions of Tampa and the Florida Keys have had the worst damage. More assistance is needed to help those impacted. This is the time to give back to those that need the most," Baljeet Singh said.
Impact of Irma
In addition to severe flooding and extensive property damage, as many as 4.3 million homes and businesses were still in the dark as a result of widespread power outages. It also flooded roads and piled them with debris, blocking off access to neighborhoods. Irma death toll rises to 31 across 3 states. Florida Keys, People are returning back to homes but struggling to find food, water and other necessities. Rescue teams going door to door looking for survivors. A lot of debri and homes surrounded by lots of water though running water only 2 hours twice a day. There is a water advisory - boil water and drink.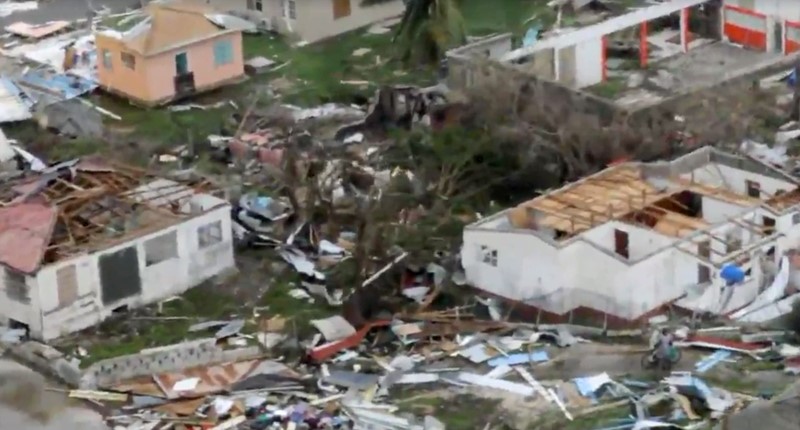 Some of the biggest immediate needs are in IRMA affected areas are non perishable food items, water and hygiene supplies. UNITED SIKHS volunteers contacting the other organizations working towards the Hurricane IRMA relief efforts.
According to CNN Parts of central and southern Florida will be a sweltering 90 degrees for several days, with humidity making it feel like the mid-90s. UNITED SIKHS team helped distribute ice to people in need.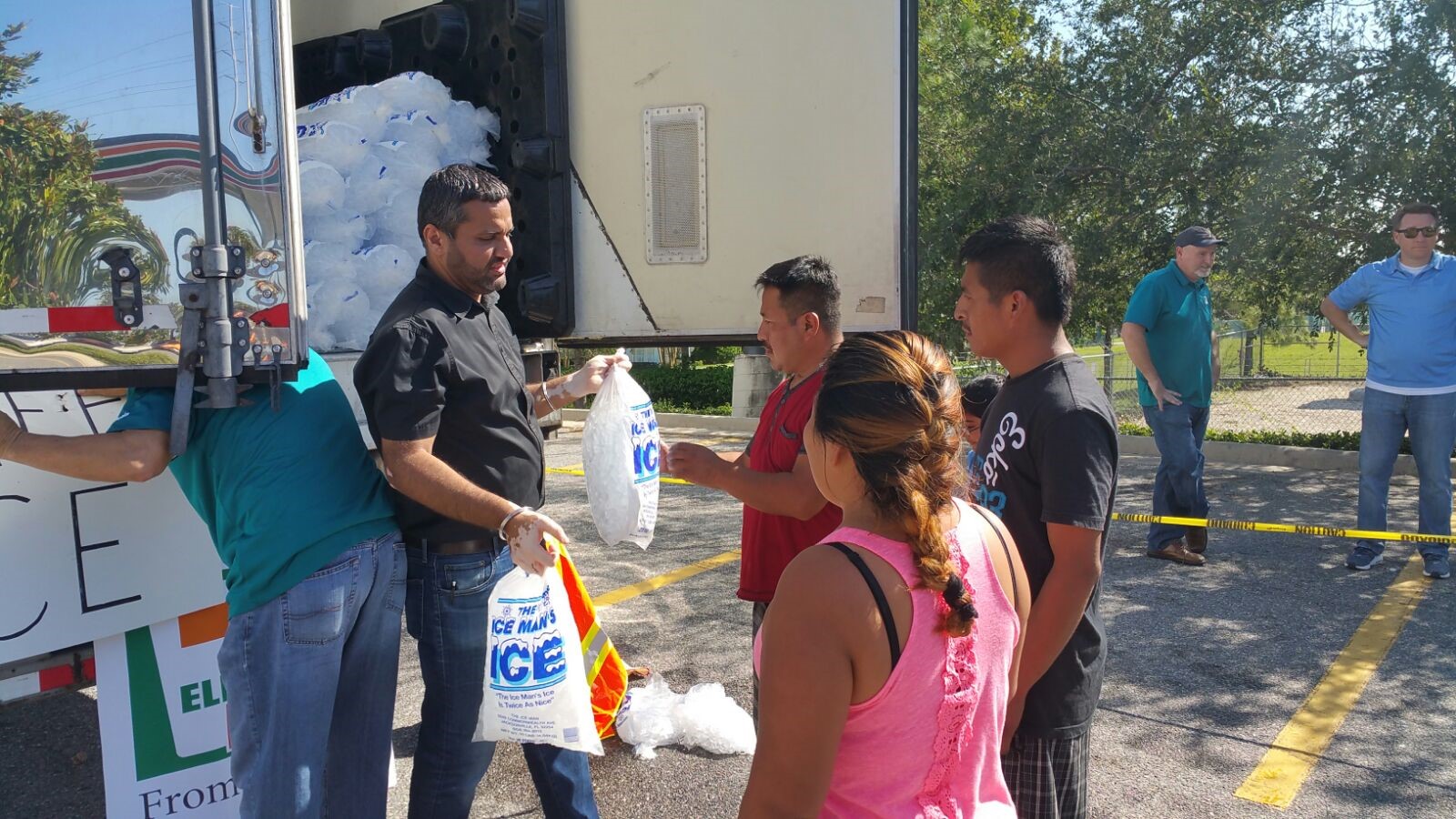 Harvinder Singh distributing ice donated by Seven-Eleven corporate office
Donors Made the Difference
Your generosity has made it possible. Thanks to donations we have received from across the USA and abroad we have not only saved lives, but continue to help thousands as they recover from the recent natural disasters.
According to FEMA administrator's 25% of homes in the Keys were destroyed and 65% suffered significant damage. The damage is extensive, and because of this, every dollar counts. Whether you're able to give $5 or $5,000 we ask that you consider supporting or disaster response efforts. Donors in United States can text IRMA2017 on 71777 to donate via mobile or make an online donation at https://app.mobilecause.com/form/6RlH_w . Donors outside United States can donate here.