Bags of Comfort Offered to Londoners Impacted by Tower Inferno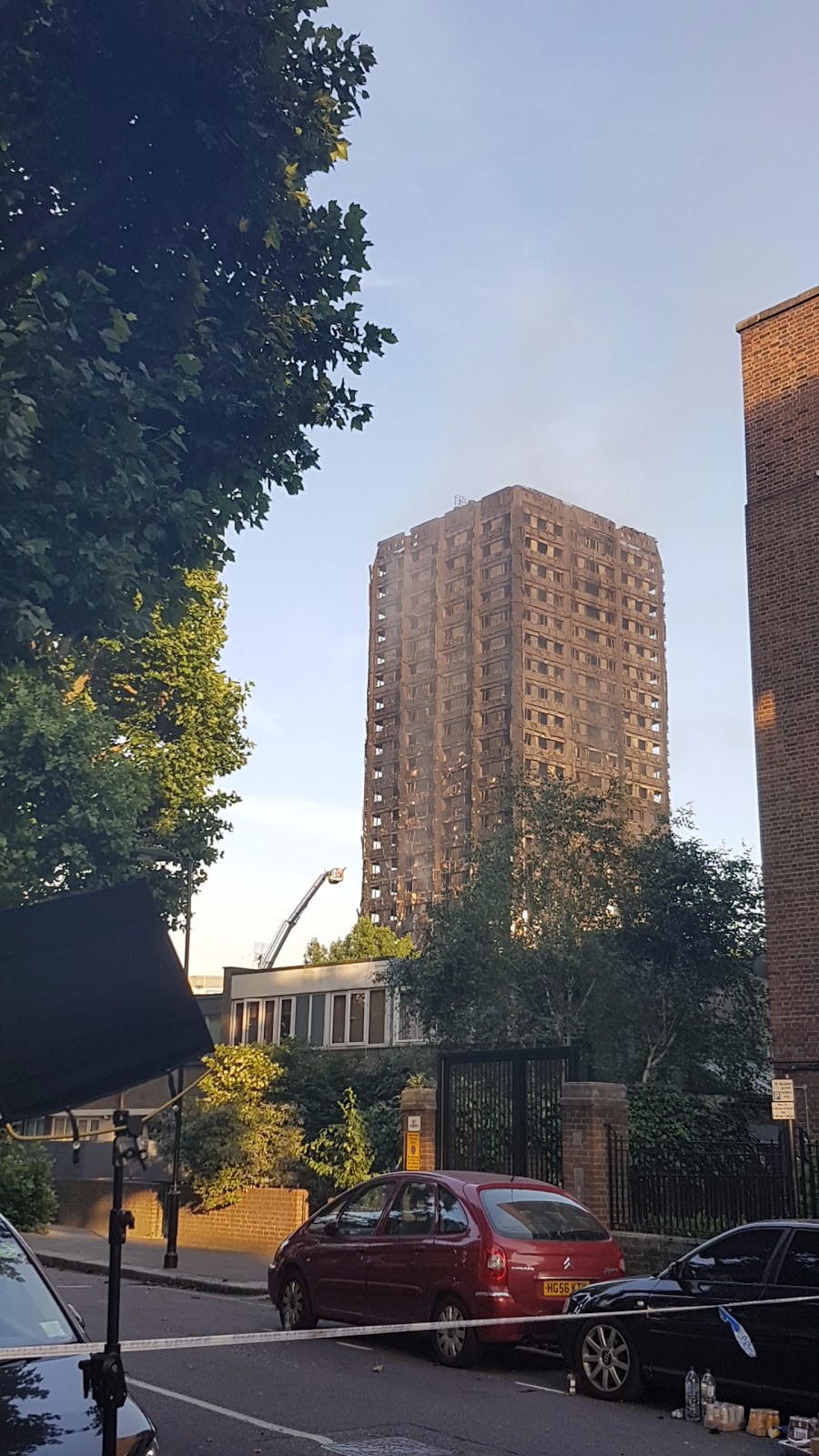 Books, personal hygiene items and phone power banks. These are just a few of the items that can be found in the 'bags of comfort' being handed out to those who have been affected by the massive blaze at the Glenfell Tower in West London.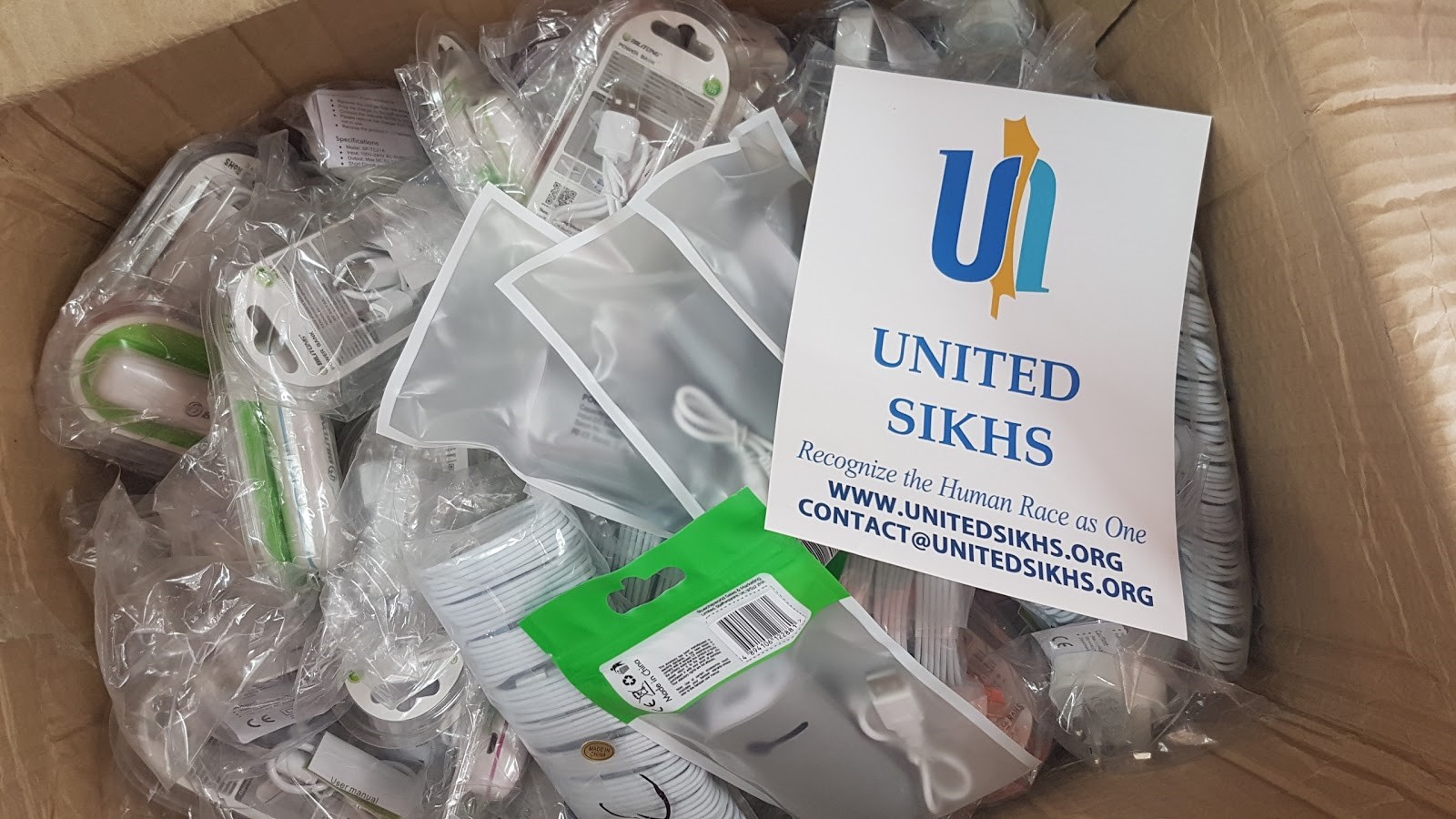 Volunteers from UNITED SIKHS began stuffing and distributing the bags just hours after the fire started.
"We knew early on that we had to do something. We knew the residents were experiencing a traumatic event and we were eager to help. Volunteers drove in from as far as Birmingham (2 hours away) for an opportunity serve those who had been affected by this catastrophe," Sun Kaur from UNITED SIKHS said.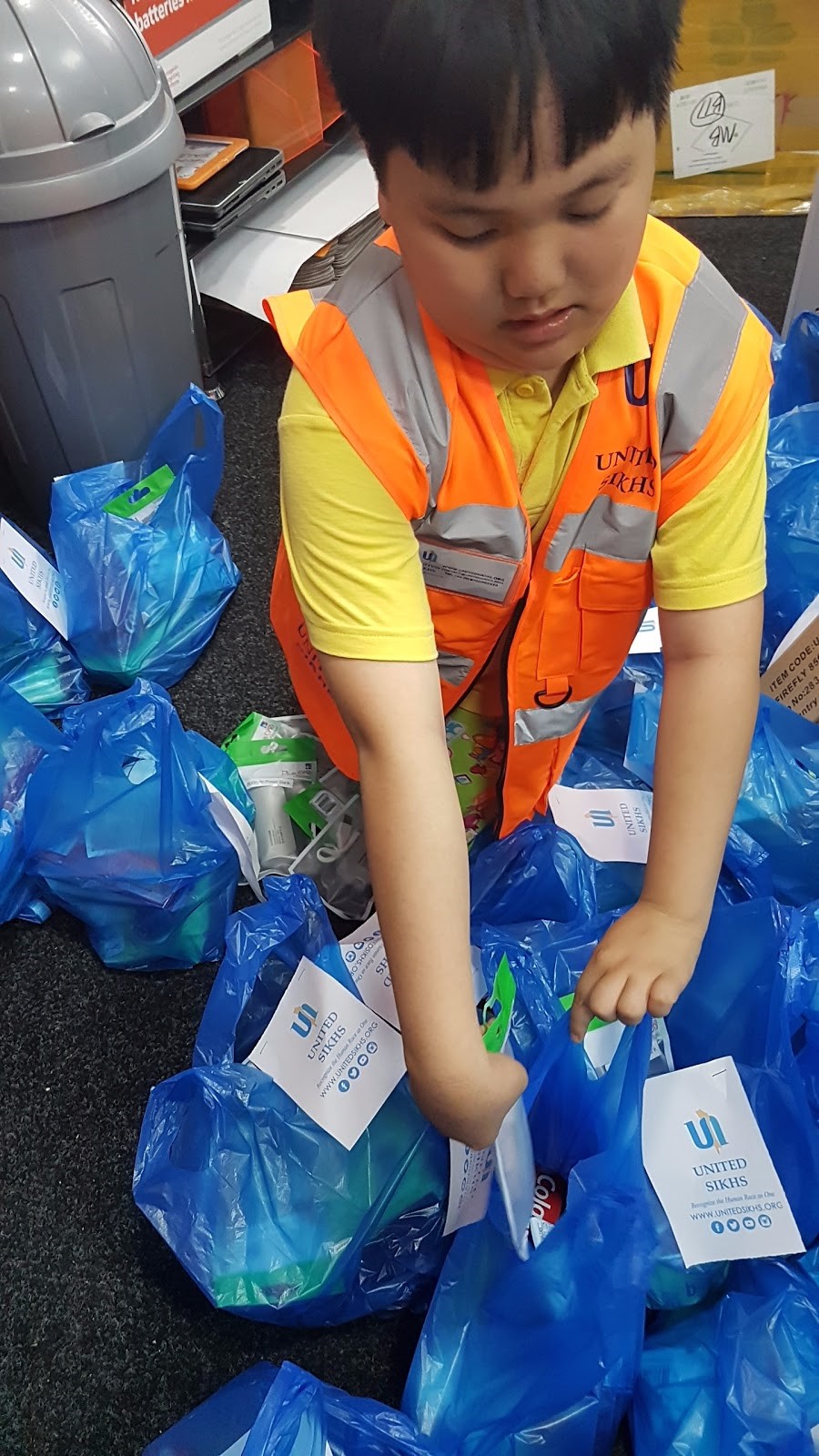 At the time of this report as many as 17 people have been confirmed dead, while dozens more are being treated in area hospitals. Hundreds of the roughly residents are still unaccounted for.
In addition to providing basic necessities, Sikhs from Ealing Gurdwara, London were also on hand to provide langar (hot meals), coordinate emergency supplies and offer emotional support for those looking for missing family members.
"We spoke to a lady who has been searching for her sister who is feared to be trapped in a burning flat, she is heavily pregnant. Our thoughts and prayers are with all affected by the fire. We are requesting support from anyone who can join us. If you can volunteer, we need your hands. If you can donate, we're asking that you find it in your heart to do so", Sun Kaur added.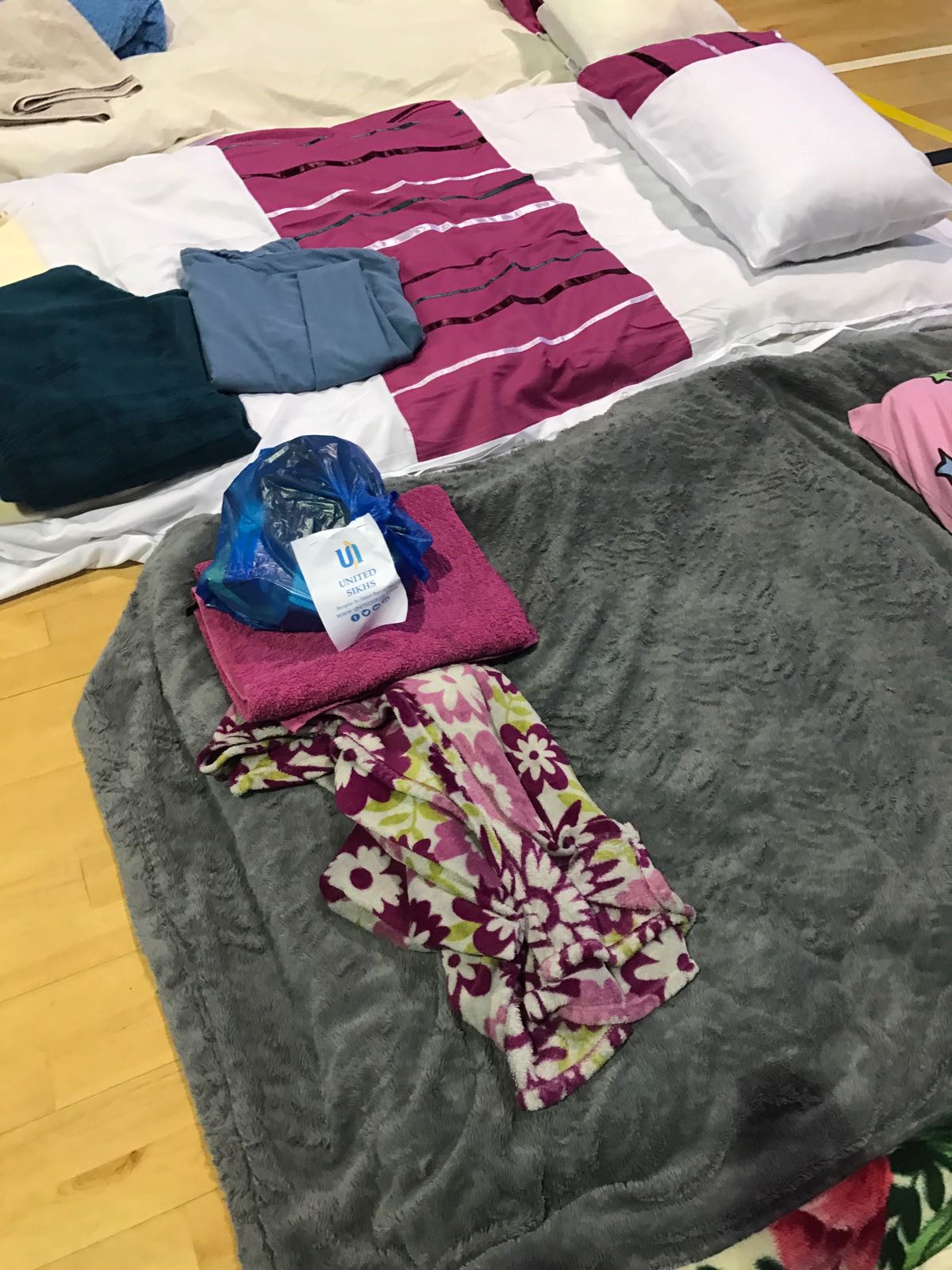 "The bags and donations are being distributed to St. Clements Church, Tabernacle Christian Centre, and Harrow Club to name a few. These locations have opened their doors to residents who have lost their homes in the blaze.' said Jaz Kaur a UNITED SIKHS volunteer.
Volunteers are hoping to distribute bags to more than 600 residents. However there is still an urgent need for donations. If you'd like to help families affected by the fire, here are ways you can help:
Ways to contribute:
ITEMS NEEDED
- juice drinks
- sweets
- clothes
- small toys for goody bags
- nappies
DROP OFF POINTS:

Barfia
693 High Road
Ilford
IG3 8RH



Buildware
53-55 Barking Ind. Park
Alfred's Way
IG11
Watch a video captured by Sun Kaur,UNITED SIKHS here
We would also like to say thank you to all those who donated:
Thanks for donations from High Profile Birmingham, mobile xtra Birmingham, Nisa Supermarket Bilston, Poundzone Bilston, HS Impex Ltd, Birmingham Mann Brothers Birmingham, Pindu Johal, Jasa Dehal, Brooklands Suite Wolverhampton,Talk Crazy Wolverhampton, Elegant Nails, Bilston