Bring More Smiles to Families in Need
Husband and wife, Bharpoor Singh and Gursharan Jeet Kaur migrated from India to Japan in the 1990s. Bharpoor and his family fled Punjab after he was forced to endure torture and persecution because of his Sikh affiliation. For many years the Sikh family lived without visas and under the radar of the Japanese authorities until they were given "provisional release" status in 2001.
With this status, the family is only allowed to stay in Japan as long as the family's asylum application is under review. It also means the Singh's are prohibited from obtaining certain citizen rights such as legal employment and health insurance.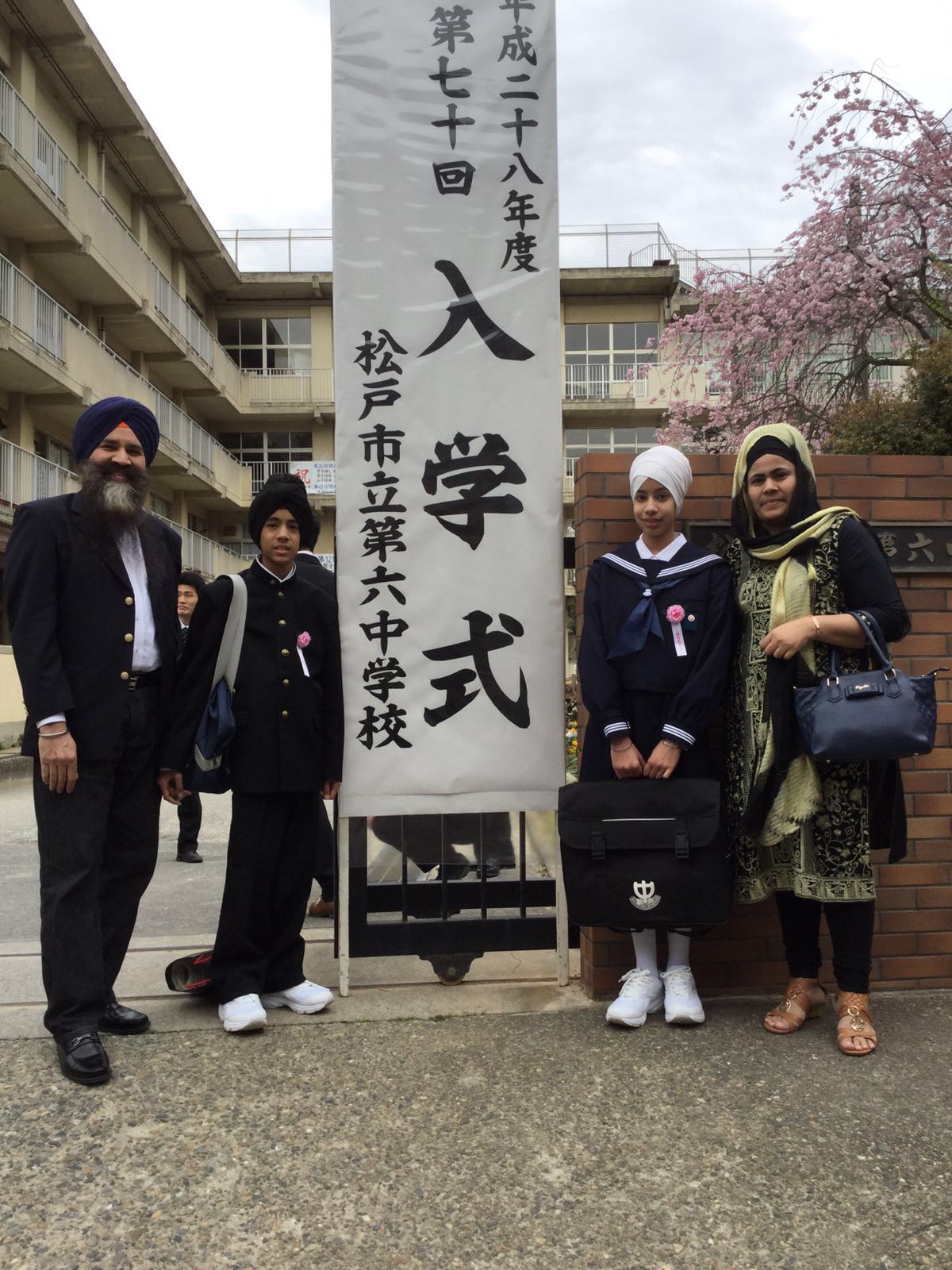 Bharpoor Singh and Gursharan Jeet with their twin children
The money we send in the beginning of the year paid for the uniforms along with other expenses. This is a picture of the twins on their first day of junior high school. We are glad to put smiles on their faces.
The family approached UNITED SIKHS in search of financial help. UNITED SIKHS has been helping the family monetarily for years through the SWAN project. The SWAN project (an acronym for Someone With A Need) is a project under which UNITED SIKHS provides financial assistance to families and individuals who are in desperate need and are unsuccessful in finding it elsewhere.
"Thank you so much for the help. As you know, we don't have jobs and life is getting harder everyday, but whenever we request help from UNITED SIKHS the organization has helped us every time. I am so thankful for UNITED SIKHS, " Gursharan, exclaimed.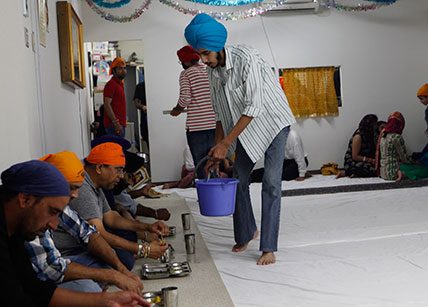 Pic courtesy :REUTERS/Thomas Wilson
Gursewak Singh serves food to worshippers after prayers led by his father at a Sikh temple in Tokyo in August.
Gursewak Singh, the family's 17 year-old son has written more than 50 letters to Japan's Justice Minister, asking for permission to legally stay in the country he was born in and has lived in his whole life.
Gursewak can attend university next year after completing his studies from school, but his family cannot afford the fees because they can't work. Average annual tuition for government-run universities in Japan is around $5,000, plus a one-off entrance fee of about $3,600 and the family's monthly expenses are about $1,800.
With your support we've been able to help families like Bharpoor Singh's in their times of need. Together we can provide aid for children and families who need us most. Just $20 can go a long way to ensure we are living out our mission, to recognize the human race as ONE.