Debbie Relief Update From Australia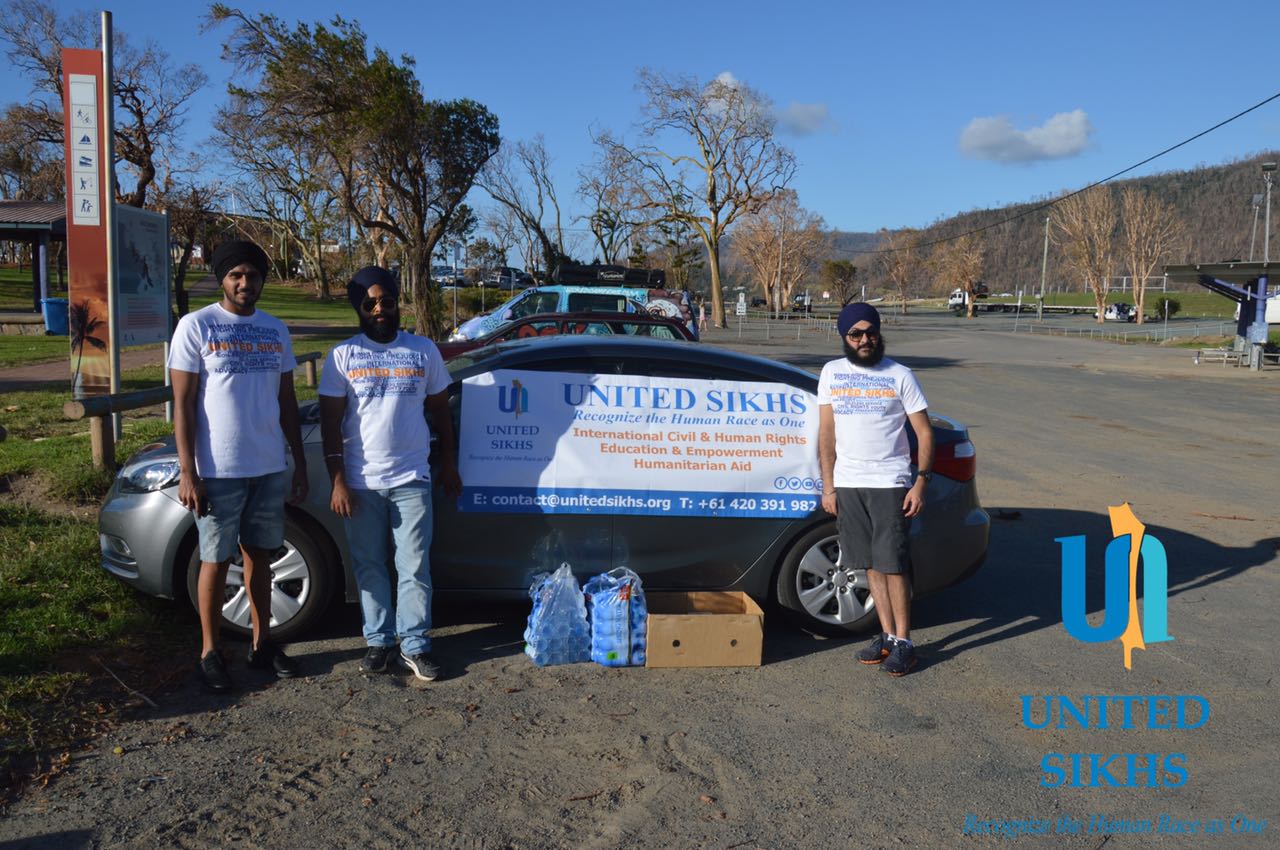 Queensland, AUSTRALIA - Two months have passed since powerful tropical storm Debbie swept through northern Australia, but the disaster relief efforts are still going strong. In late March, the former cyclone brought devastation and unrepairable destruction to many communities. Reports show Cyclone Debbie, a category 4 storm, was the most powerful storm to hit the region since Cyclone Yasi in 2011. Some areas were said to have been hit by four month's worth of rainfall in just 24 hours.
The wild weather wreaked havoc, leaving many without food, electricity, or access to fresh water. Wind damage and flooding affected thousands of properties across Queensland, more than 750 homes were deemed uninhabitable. The response from aid groups like UNITED SIKHS was swift.

During the initial aftermath, UNITED SIKHS volunteers travelled around 750 kilometers to distribute meals to families left without electricity. Volunteers also set up base camps (kitchens) that were used to prepare hot meals for those left homeless. Drinking water, water purification tablets, toiletries, canned food, tea, coffee, sugar and other necessary items were also distributed.
"It is important to have trained volunteers in all of the areas we serve across the globe," Arwinder Singh of UNITED SIKHS said. "Many families lost power, their roofs and in some cases their entire homes. Our volunteers were prepared to step in immediately to provide aid, remove lingering debris, and to pray and provide emotional support to the families who had just experienced exponential loss."
Popular tourist paradises in Ayr, Bowen, Whitsunday, Airlie Beach, and Canningvale were among some of the hardest hit areas of Queensland. In these areas UNITED SIKHS set up a relief camp, which ran for three days. Nearly 1,200 hot meals and 2,000 water bottles were distributed each day.
Renovations to the infrastructure are underway and families are beginning to get back on their feet, but volunteers say there is still work to be done.
"Emergency relief is still needed in some parts of the country. UNITED SIKHS is now planning for long-term recovery of affected communities where the floods have receded and people have returned to their homes, said Gurvinder Singh from UNITED SIKHS. "The livelihoods of thousands of people have been hit hard and they need financial assistance to recover. The generous donations from people across the world have sustained our work and will help fund our efforts going forward," Singh concluded.
If you, your family or business interested and able to provide assistance for the long-term relief efforts in Australia, please consider doing so today, by sending a tax-refundable donation to the address or website listed below.
Donate online here

Send money check to PO BOX 425, Epping Victoria 3076, Melbourne, Australia