Click here to read Panjabi translation
Ludhiana, Panjab:The Entrepreneurship Skill Development Program on Garment Manufacturing organized by UNITED SIKHS at GurKirpa Health Network, Dhamot village, Ludhiana concluded on August 02, 2016. It was a project of Govt. of India's Ministry of Micro, Small & Medium Enterprises (MSME).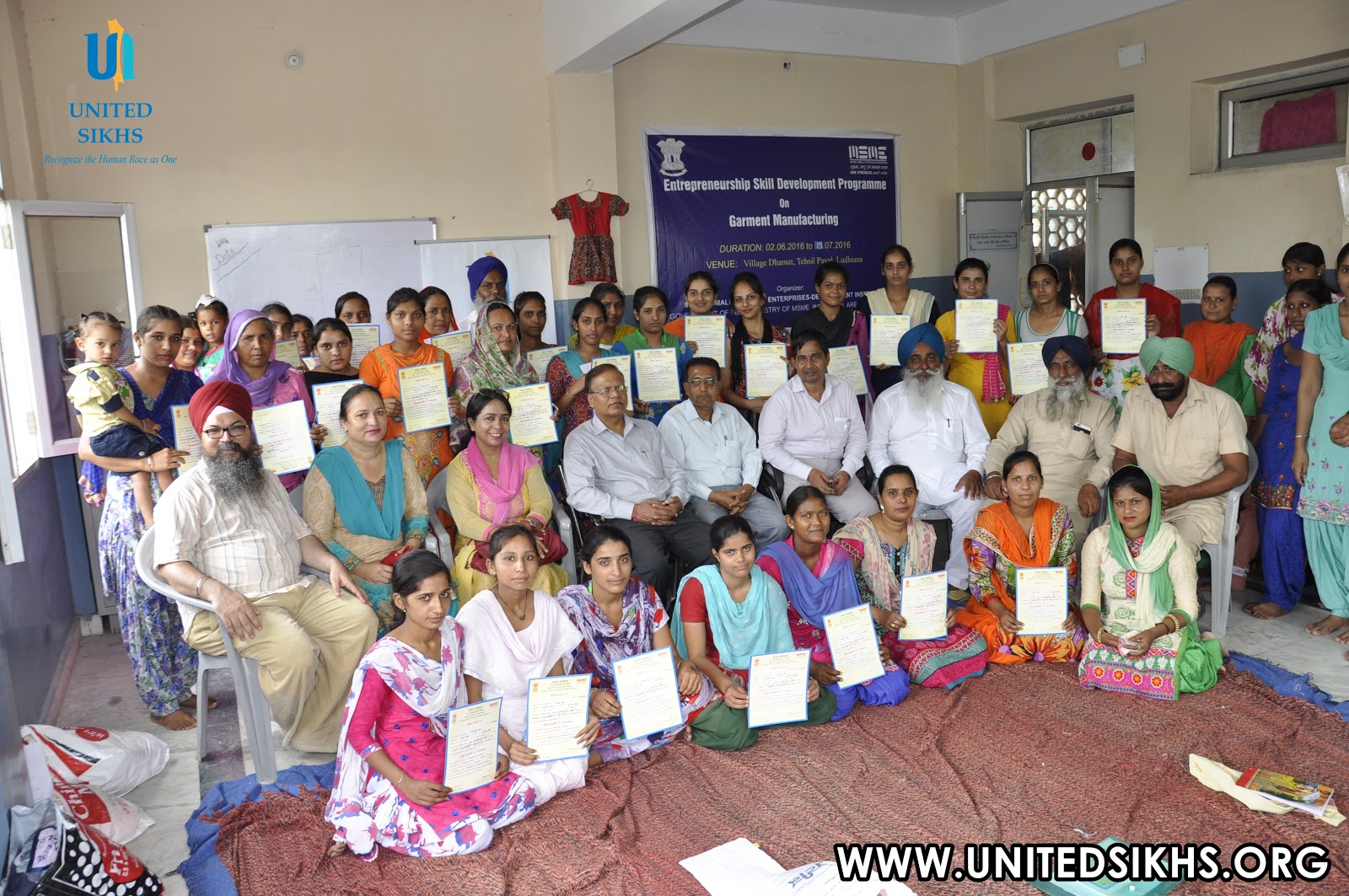 All the 29 women receive certificates at the end of UNITED SIKHS' Skill Development Program
After accepting the request of MSME to organize this program, UNITED SIKHS' Retd. Col. Manmohan Singh and Amritpal Singh, took the approval from the village sarpanch and started the program on June 02, 2016. Sukhwinder Kaur, a trainer appointed by MSME trained 29 women from the rural areas of Ludhiana in garment manufacturing.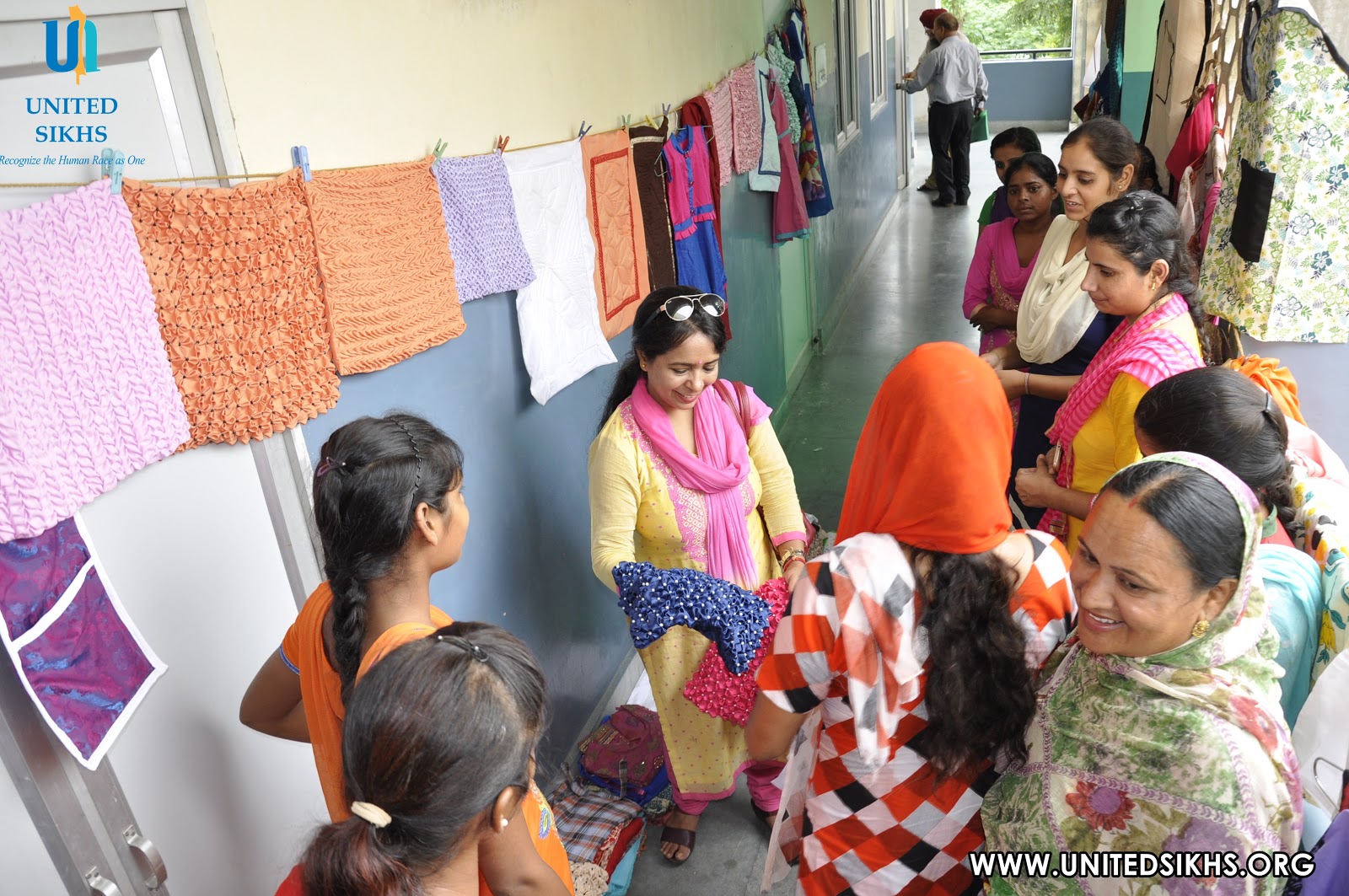 Girls exhibiting the garments and other material manufactured by them
On August 02, 2016, all the 29 women exhibited garments and other materials they made after gaining skills from the program. They were awarded certificates in the presence of UNITED SIKHS volunteers, MSME officials, Sarpanch Pargat Singh ji of Dhamot , Panch Paramjit Singh ji and Bharpur Singh Ji. "It was extremely satisfying to see these young women benefit from the program which can help them generate a good income", said Amritpal Singh, who runs UNITED SIKHS' GurKirpa Health Network in the region to provide affordable medical facilities for villagers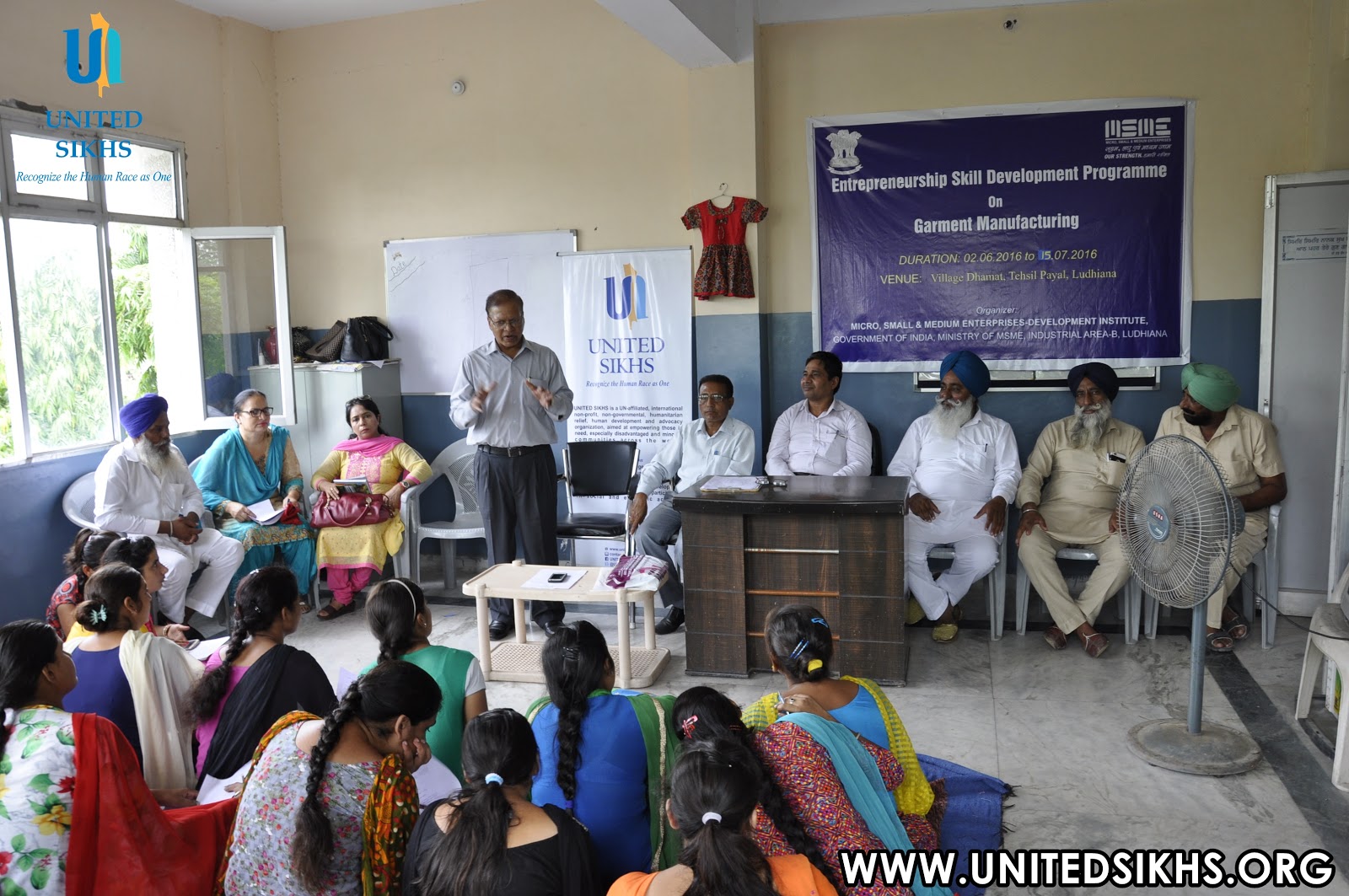 MSME's Kundan Lal addressing the women
Retd. Bank Manager of State Bank of Patiala, Suresh Kumar Kapoor from Doraha informed the women about MUDRA loan facilities. UNITED SIKHS will assist these women in opening bank accounts and help secure them with a loan amount of Rs. 50,000 to Rs. 10 lakhs as per their requirements to help them start their own business. The loan taken by these women will not require any guarantee and Govt. of India will take full responsibility of it.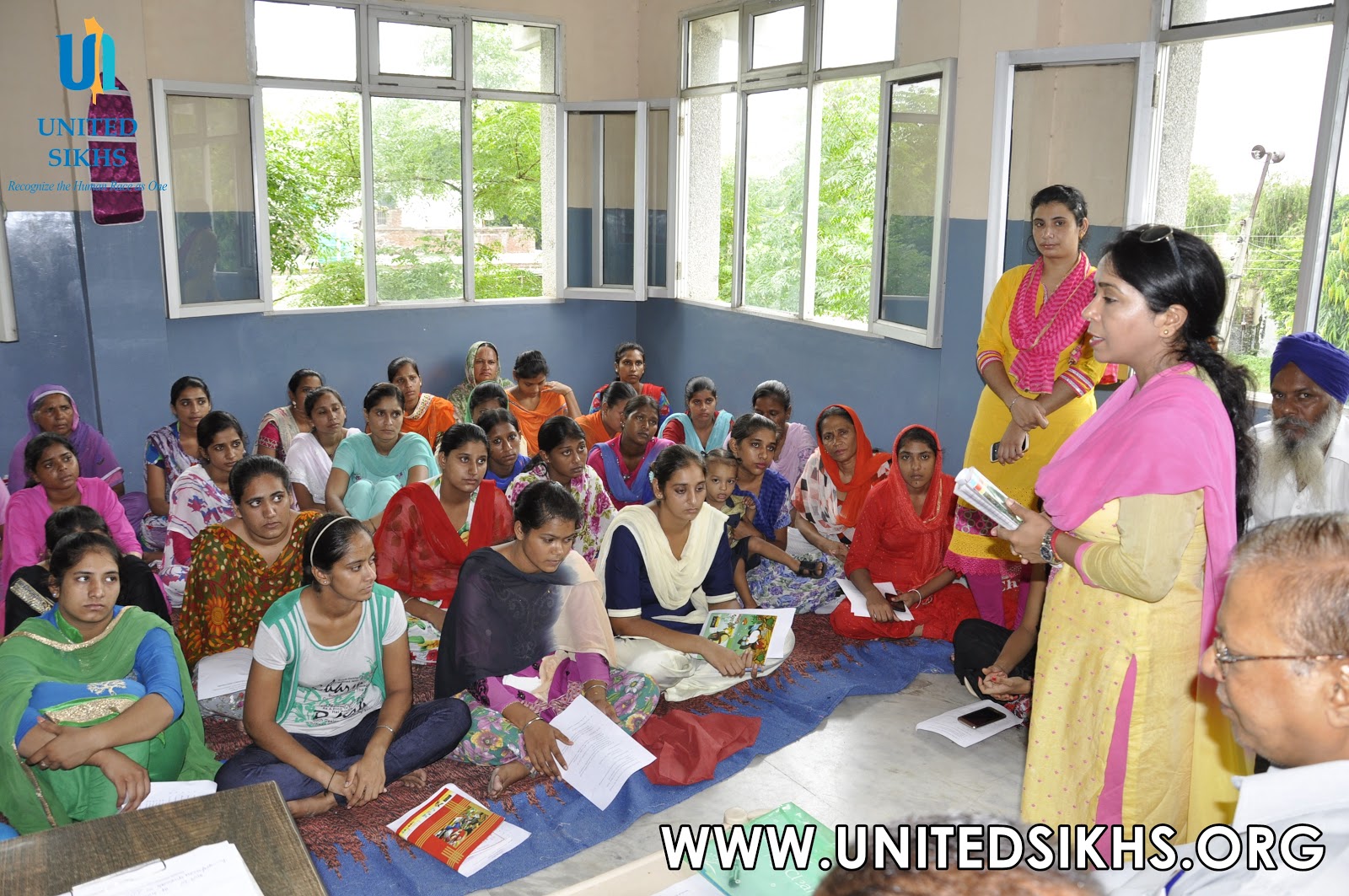 Shagun Verma of MSME addressing the women
Sukhwinder Kaur, Shagun Verma, Kundan Lal and Kamal Singh from MSME also addressed the women and motivated them to start their own businesses. "I can't thank UNITED SIKHS enough for doing so much for us. Now we can run our own businesses and earn enough to support our families", said Jyoti, one of the 29 women who took part in the program
To help us continue our mission volunteer and donate today.