| | |
| --- | --- |
| | |
| | |
Donate Blood and Save Lives!
Ontario Every time you give blood, you save a life. It was with that goal in mind that the UNITED SIKHS coordinated blood donation events at Heartland Blood Clinic in Mississauga. The camps were held on the 8th and 15th of October 2016 and had a very large volunteer and community turnout.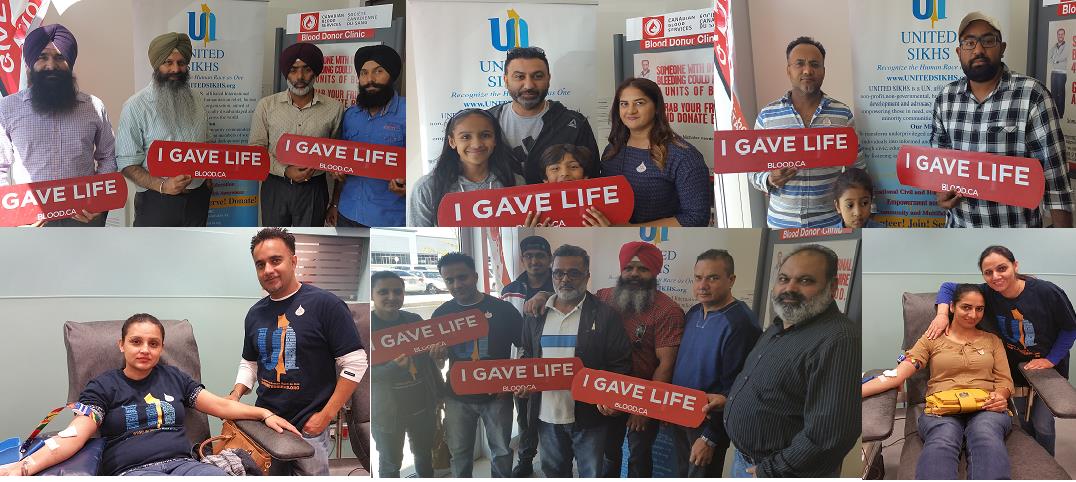 Blood donation is one of the most humble acts one could do in their lifetime. In order to donate blood it is important to register with the clinic you are donating through. This process typically takes less than an hour. It also helps to be aware of your blood type.
Here are examples of the types of people who often benefit from blood donation:
An individual who has heart surgery requires blood from 5 blood donors.
An individual who gets into an accident requires blood from 50 blood donors.
In order to get cancer treatment, an individual needs blood from 5 blood donors.
An individual diagnosed with leukemia requires blood from 8 blood donors in one week.
Canadian Blood Service is a charitable organization, founded in 1988.The organization has been providing blood services to hospitals throughout Canada for nearly three decades. The manager of Canadian Blood Service mentioned that any individual can donate his or her blood regardless of their blood type. He also said that an individual can return and donate his or her blood again after 56 days without any complications. Before you donate, it is very important to know if you are eligible. In order to find out please, take the eligibility quiz here.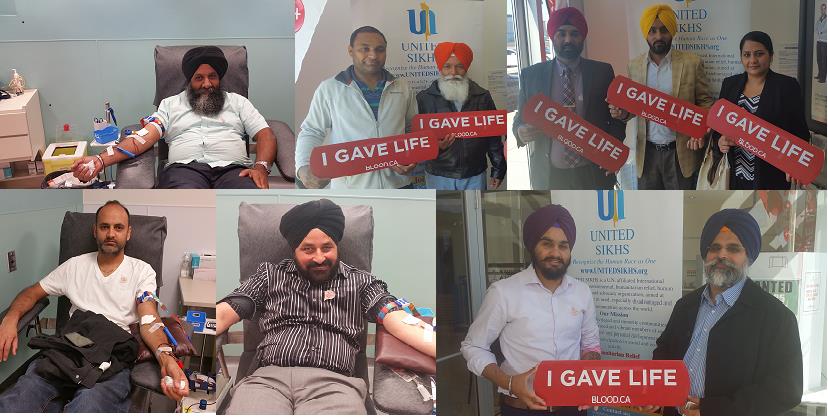 Hardayal Singh, founder of UNITED SIKHS, traveled all the way from New Jersey to Ontario to participate in the blood donation event. He also promised that UNITED SIKHS would continue to organize social events that help those in need.
UNITED SIKHS is an international organization whose team members are dedicated to better serving humanity. It encourages its members to help people who are in need, especially people whose lives are affected by natural disasters.

Issued by:
Sukhwinder Singh
UNITED SIKHS Director
Tel: 1-905-672-2245
E: unitedsikhs-canada@unitedsikhs.org | contact@unitedsikhs.org

Please watch our videos and subscribe to our You Tube channel at UNITEDSIKHSTV and follow us our social media Facebook | Twitter | Blog and see how your contribution is making a difference.
Click
here
to unsubscribe