Building Healthier families together - Seminar in Canada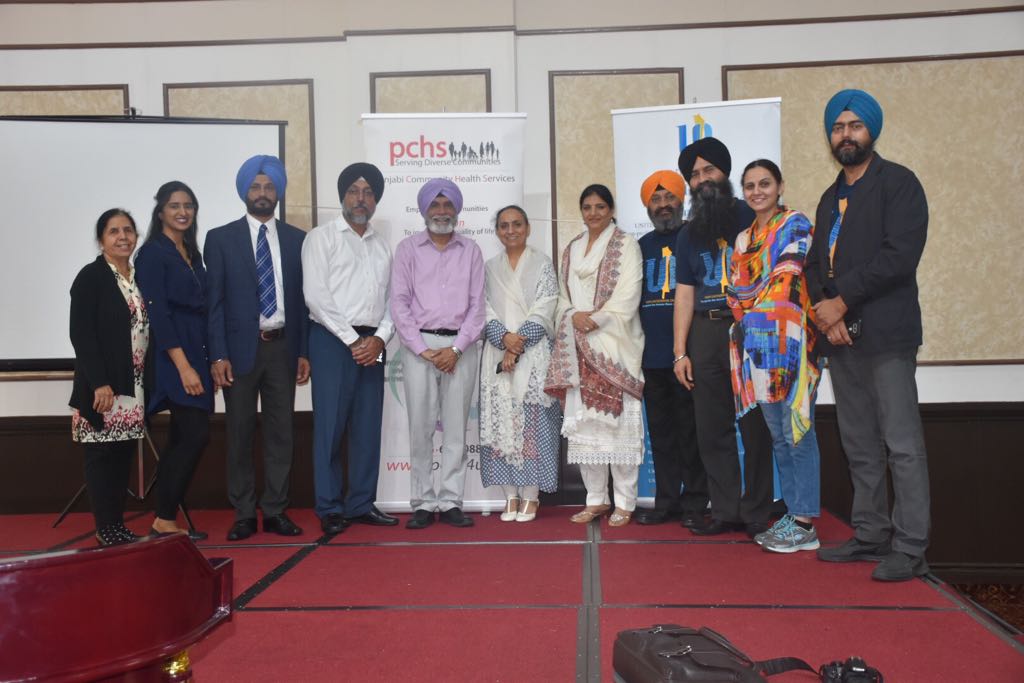 On the 15th October, 2107 UNITED SIKHS, in association with Punjabi Community Health Services, successfully concluded a seminar on 'How to keep families together/close knit'. The key focus of the seminar was to discuss the problems faced by children and parents respectively as well as possible reasons for increasing differences between them and how to tackle the same. The seminar began with UNITED SIKHS' Director Sukhwinder Singh shedding a light on the organisation and various humanitarian campaigns that they have undertaken, followed by him addressing the motive of the seminar. According to him, the root cause for this problem could be the fact that parents are not able to devote required time to their children. He also mentioned that anyone could avail the services of Punjabi Community Health Services whenever required.
During the seminar, the attendees were also given an opportunity to present their thoughts and experiences. Amarjeet Kaur, who works with Punjabi Community Health Services, brought forth her family's story that how she managed to bring her alienating son closer to the family with proper help and care. She also mentioned that the differences in families can be easily removed by making a few behavioural changes amongst the family members.
Parvinder Singh, a UNITED SIKHS' volunteer in Delhi and previously associated with United Nations, who is visiting Canada, said that this kind of seminar has never been organised in the India. He praised the efforts of both the organisations and also mentioned that such activities can help immensely in the upliftment of the Punjabi community.
Baldev Singh Mutta, Founder of Punjabi Community Health Services said in his speech, "The key to this problem is to understand the situation is to look at it from children's perspective. We usually tackle such situations with anger and dominance, which is a wrong practice. We need to change our approach with the changing times. We need to spend more time the kids. We should know when to be their parents and when to behave like a friend. This kind of behavioural change should be brought in from day one and not when the situation goes out of hand. Many a times, we try to hide the problems out of sheer embarrassment and something which can be solve by discussing among the family becomes a life long issue for the kids. We all need to set our priorities right. Should we give priority to earning more money and building bigger houses, partying with friends or spending quality time with family? We want more organisations to come forward and work in sync with other to solve such issues in our community".
Adding to this, Maninder Singh, Director, UNITED SIKHS said, "We should raise our children very carefully, any kind of training in this regard will be very helpful. We should start programmes where first time parents or those who are looking to start a family can get the correct advice. UNITED SIKHS is committed towards organising such seminars and programmes because it is our aim to help those who need it, be it any kind of help".
Towards the end, UNITED SIKHS and Punjabi Community Health Services thanked the families who were present for the seminar and promised to organise such events in future.