UNITED SIKHS AID Team Relief Efforts in Joshimath
25 June 2013
Highlights:
- Thousands of lives lost and impacted along with tremendous devastation in Northern India
- UNITED SIKHS AID Team provides food, firstaid and water to over 1000 devotees
- Help those who are suffering and have lost family members Donate today.
Uttarakhand, India- After what seems to be never ending rainfall and the overflow of rivers, thousands of
devotees have been left stranded looking for a safe haven to avoid the torrential flow of water. In an instant,
hundreds were swept away by the flash floods. Kedarnath was most severely affected in relation to the
devastation of human life as thousands are feared dead. Damage to property and infrastructure has crossed
into many crores. Areas of Gaurikund, Rudraprayag, Govind Ghat and surrounding municipalities have been
inflicted with heavy damage to transportation routes which has greatly curtailed relief efforts as vehicles
could not enter the city safely.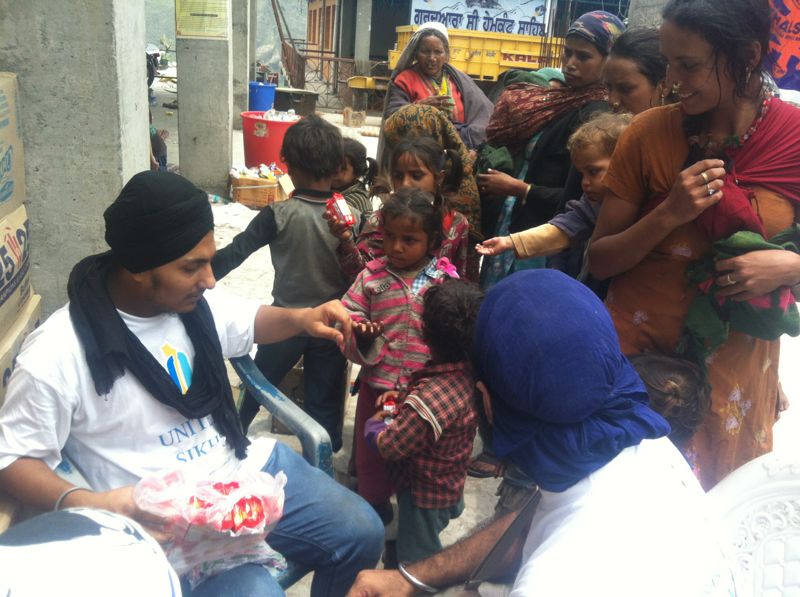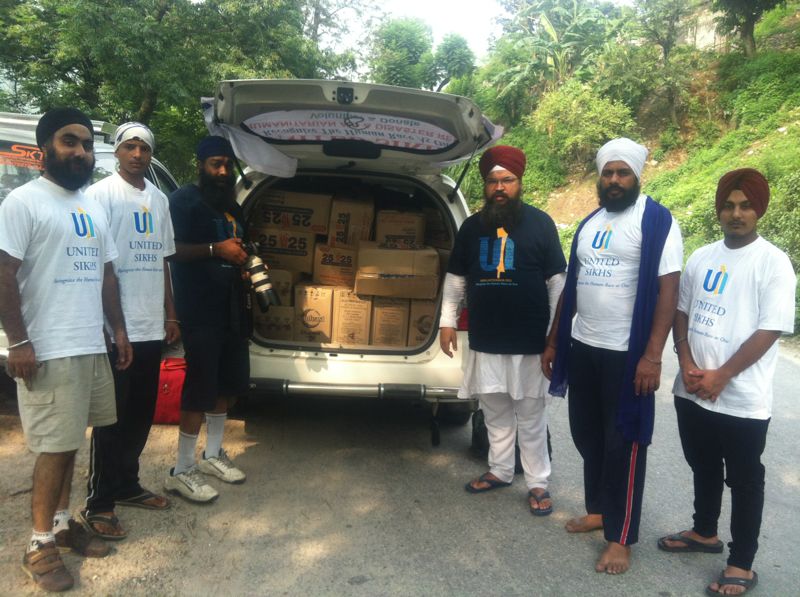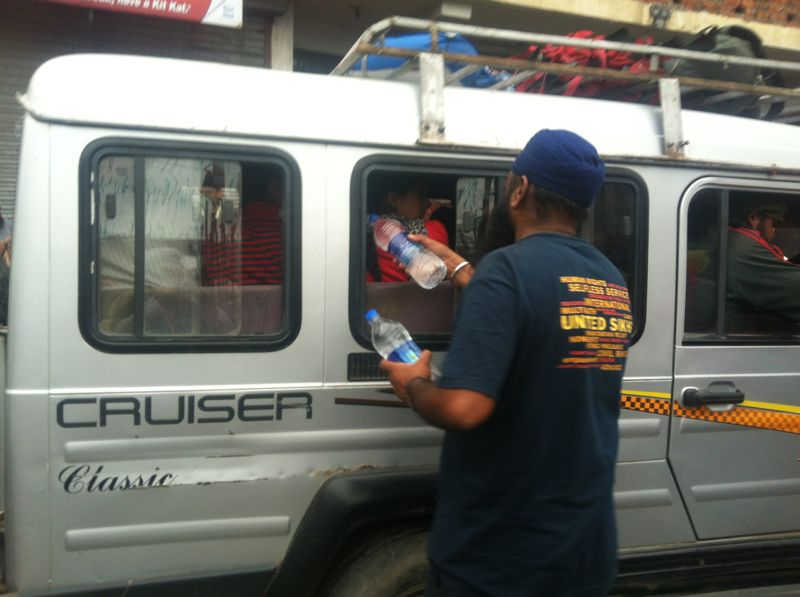 UNITED SIKHS AID team quickly formalized and executed its strategy of relief operations. Rishikesh has materialized into thebase camp for the entire rescue operation since June 23rd. With little rest, the team started the strenuous upward journey to Joshimath of bringing food, water and first aid to over a thousand
devotees.
"All the devotees have left Joshimath in good health and spirits since the distribution of the emergency supplies. The situation here is undercontrol now. As always, UNITED SIKHS will continue to provide direct aid and assistance in the spirit of our Gurus," said UNITED SIKHS rescue team lead, Amritpal Singh.
As of now, the estimated number of lives lost has surpassed 5000 and the damage to property is still not
clear, but will run into thousands of crores (billions of dollars).
Here is how you can help:
Volunteer your physical energy and time
Donate medical supplies, nonperishable items, emergency supplies and cleaning supplies
"UNITED SIKHS is committed to assist in the emergency recovery of survivors and also provide long term
assistance to the affected communities," said, Devinderpal Singh (Bitta), National Relief Coordinator,
UNITED SIKHS.
UNITED SIKHS would like to thank our volunteer team of Devinderpal Singh (Bitta), Ranjit Singh & Paramjit
Singh of Delhi, Amritpal Singh of Jalandhar, Amritpal Singh of Nakodar and Harpreet Singh of Paunta Sahib
and all our supporters and members for their financial assistance.
For more recent and updated information on UNITED SIKHS AID efforts and projects, click here.
Issued by:
Gurvinder Singh
UNITED SIKHS Aid Director
Phone18882431690 , 16463153909
sikhaid@unitedsikhs.org
Contact us | Follow us on Facebook and Twitter