Legal Victory : NY Sikh Businessman who drives a Limousine Pursues Justice with UNITED SIKHS' Help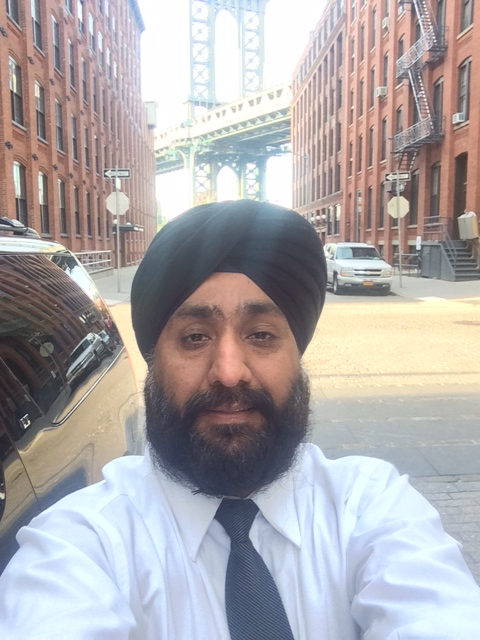 What was initially reported by police as a simple traffic accident has now been upgraded to charges of criminal mischief.
New York, NY: About two months back, a New York businessman of Sikh faith who owns a limousine company and himself drives one for a living (as a chauffeur) , Mr.Juginder Singh, alleged that he was the victim of an unprovoked hate charged incident in which his vehicle was damaged, spit was directed towards him, and he was called a racial slur. While sitting in his vehicle a group of individuals exited Madison Square Garden and approached Mr.Singh without warning calling him racial slurs and proceeding to spit toward him before damaging his vehicle.
Although police responded to the scene, the police report merely stated that a simple traffic accident had occurred with no mention of the latter provocative claims.
However, through the efforts of the UNITED SIKHS legal team, who wrote to the Midtown Precinct, the NYPD Commissioner and the Attorney General's office in this regard, and the invaluable aid of Midtown South Precinct's Sergeant, Community Affairs Detective Paul Spano and the Captain the police report has been corrected to reflect the clients' claims, upgrading the incident to criminal mischief. Thus, affording Mr.Singh the opportunity to pursue further justice for this alleged hate charged event.
Furthermore, UNITED SIKHS would like to thank the NYPD Hate Crimes Task Force, including Detective Jacob Habib, for taking the time to sit down with UNITED SIKHS' attorney Manmeet Singh and the client and for listening to the client's version of events. Manmeet Singh personally expressed his gratitude stating, "without the efforts put forth by the NYPD to remedy the initial report we would not have been able to achieve this victory for humanitarianism. We hope that in the future such incidents will be recorded properly from the onset to avoid similar situations." The client also expressed similar gratitude stating, "UNITED SIKHS valiant efforts and assistance to me during this difficult time will not go forgotten. I truly appreciate the efforts put forth."
This victory is especially important to the Sikh community considering the brutal hate motivated attack on a Columbia University Sikh Professor, Dr.Prabhjot Singh, just last year. We hope that going forward such incidents will be given full protection under the law and handled accordingly. UNITED SIKHS is grateful to see progress, no matter how small, in this endless fight for equality under the law.
UNITED SIKHS is hosting its 6th Annual Sikh Summit at the nation's capital from July 28th to 30th. If you have been a victim of discrimination, were turned away by the military due to your articles of faith, or have been asked to provide a hair sample for work, we encourage you to join us as we present these issues and insist on change. Many of you have already registered. We still have a few spots left. We hope to see you at the nation's capital from July 28-30 to speak with key decision makers on the future of the American Sikh community. Please RSVP at : www.unitedsikhs.org/sikhsummit2014.
Issued By:
Manvinder Singh
Director, International Civil and Human Rights Advocacy (ICHRA)
law-usa@unitedsikhs.org
www.unitedsikhs.org
Tel: 1-646-688-3525