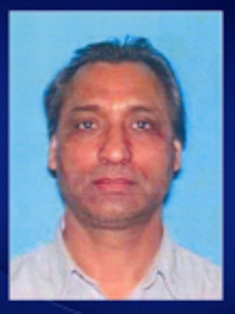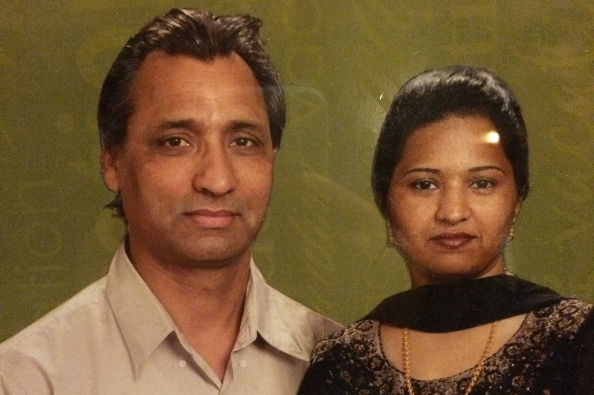 Mr Labh Singh Nigah stabbed to death after dropping off son to his elementary school.
California,USA- On Thursday, November 13, 2014 at 8:40 a.m., Mr. Labh Singh Nigah, 55-years-old, was walking in Sierra Linda Park when he was stabbed to death. Mr. Singh, a resident of Oxnard, was killed shortly after dropping off his son to his elementary school.
The crime took place in a safe, residential area rarely hit with violent crime, leaving Sikh community members to believe this may have been a hate crime.Police have made no arrests and are trying to piece together a motive.
Mr.Labh Singh was a father to three children, ages 16, 14 and 10. He reportedly worked seven days a week at a 7/11 convenience store to provide for his family.
UNITED SIKHS alerted the United States Department of Justice's First Assistant U.S. Attorney in Los Angeles, California and the local Community Relations Services office regarding this case. We emphasized the importance of a thorough investigation for a possible hate crime. We have been informed that DOJ has now spoken to the Assistant Chief of Oxnard Police and is in touch regarding developments in the investigation. They have also reached out to the Federal Bureau of Investigation to track this investigation.
The Assistant Chief has assured us they are actively investigating the case, including as a possible hate crime. Many local police officers knew Mr. Singh well, as they frequently visited his 7/11 store. They have increased the number of uniformed officers in that area to assure community members safety.
As the investigation continues, a $10,000 reward is being offered by the Oxnard Police Department for information leading to the arrest and conviction of the suspects responsible. Anyone with information is urged to contact the Police Department online or through Ventura County Crimes Stoppers at 800-222-8477, or by calling or emailing Detective Miguel Serrato at 805-385-7688 or Miguel.serrato@oxnardpd.org.
This incident comes at the heels of other crimes against Sikhs this year.Mr. Sandeep Singh of Queens, NY was run over by a truck and dragged after the driver called him a terrorist and a Sikh doctor was called Osama Bin Laden and beaten up by a group of teens.
Our condolences and prayers go out to the friends and family of Mr. Labh Singh. We will continue to monitor the investigation through our communications with relevant governmental agencies and the Oxnard Police Department.
UNITED SIKHS urges you as usual to practice your faith fearlessly. If you believe you might have been a target of bullying, hate/ biased based crime, discrimination in the USA or globally, please report it here.
Our team does not reject anyone's appeal for help knowingly, please continue to show your support so we may continue to help those in need.
Issued by:
Anisha Singh
Staff Attorney and Policy Advocate.
International Civil and Human Rights Advocacy (ICHRA)
UNITED SIKHS
law-usa@unitedsikhs.org