No Christmas? No Problem. The Never-Ending Season of Giving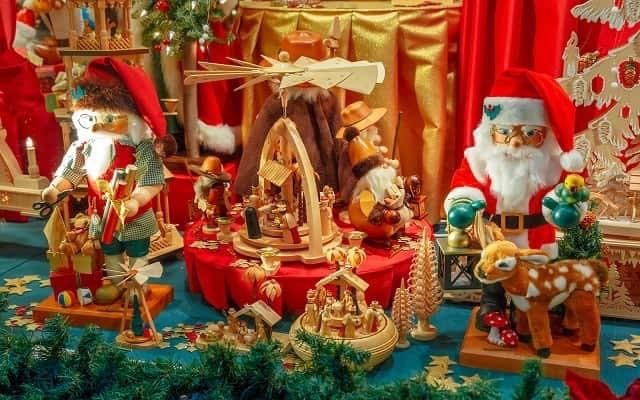 While many Americans look to the presence of Santa and mistletoe to signal the start of the giving season, one local group says their desire to give comes out of a principle of selfless service that lies at the heart of their faith.
UNITED SIKHS wake up early to prepare hundreds of stuffed burritos, and stock up on bottled waters. Armed with hot meals in hand, volunteers help and feed the hungry people.
"We don't need a holiday to remind us to do good by our brothers and sisters who are in need. Hunger never takes a holiday, and neither do we," said Dr Gurparkash Singh, volunteer for the UNITED SIKHS.
For Sikhs, there's not too much of a focus on the gift-giving that's typical of the Christmas season. Still, in a time when the United States is experiencing an almost nostalgic divide between majority groups and racial and religious minorities, organizations like the UNITED SIKHS are squarely focused on unifying with their brothers and sisters from other spiritual and ethnic backgrounds.
"The grounding principle of UNITED SIKHS' multifaith work is "if you don't see God in all, you don't see God at all." As an organization we are committed to working with other faiths and traditions, to advance a just and peaceful world. We do this by participating in international dialogue on multifaith issues, and striving to improve the understanding and treatment of minority religions, traditions and beliefs," Birmohan Singh, Director of UNITED SIKHS said.
They also do it by serving bean burritos. The food drive gives local Sikhs an opportunity to form genuine bonds with strangers whose paths they may have otherwise never crossed.
"We see them once in a while. We become friends. They learn about us, about Sikhs, about what we believe and about our love of community. So if someone were to ever make disparaging remarks about the Sikh community they can tell them, from firsthand experience, we are a people who spread love and kindness to all regardless of creed, color or caste, " Singh said.
Spreading love, goodwill and non-seasonal cheer - one bean burrito at a time.
Dr. Gurprakash Singh