| | |
| --- | --- |
| | |
| | |
NYSOH Essential Plan Provides Low Cost Coverage for Qualifying New Yorkers
New York, USA: Since its launch in 2013, the New York State of Health (NYSOH) Marketplace provides affordable coverage to millions of eligible New Yorkers. Since last year, NYSOH has introduced the Essential Plan, a new plan for New Yorkers that costs much less than other health plans while offering the same essential benefits.
New Yorkers with lower incomes who don't qualify for Medicaid or Child Health Plus are able to purchase the Essential Plan through NYSOH. The cost of the plan is very affordable with plans at either $20 a month per person (less than a dollar a day) or nothing at all!
Some other advantages of the Essential Plan are:
Enrollment for the Essential Plan is open ALL YEAR LONG
It has NO DEDUCTIBLE, so the plan starts paying for your health care right away
You get FREE PREVENTIVE CARE like routine doctor exams and screenings to keep you healthy
The Essential Plan covers all essential benefits, including:

Doctor visits, including specialists
Tests ordered by your doctor
Prescription drugs
Inpatient and outpatient care at a hospital
New Yorkers wishing to enroll in the Essential Plan must qualify depending on the household income. More information about the plan and income eligibility is available here
Need more information or in person assistance? We're here to help! Contact us at 718-441-6644 or email us at ceed-usa@unitedsikhs.org.

Issued by,, 
Rucha Kaur
Associate Director,Community Education & Empowerment Directorate, UNITED SIKHS,
Tel:1-718-441-6644
E: ceed-usa@unitedsikhs.org | contact@unitedsikhs.org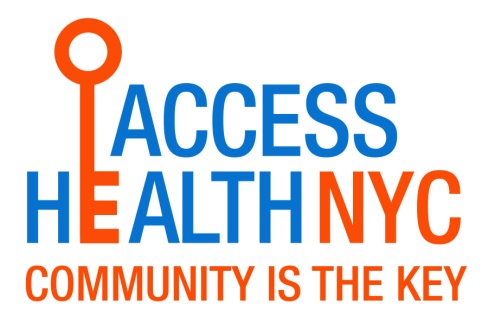 *Information compiled from:https://nystateofhealth.ny.gov.
Information is provided with support from Access Health NYC, a citywide initiative that enables culturally- and linguistically-competent non-profit community-based organizations (CBOs) in all 5 boroughs to do outreach and public education in their communities about options for health care access and coverage, particularly for the uninsured. The Access Health NYC Initiative, in partnership with the NY City Council, is spearheaded by 5 New York City agencies, the Coalition for Asian American Children and Families, Commission on the Public's Health System, Community Service Society of NY, Federation of Protestant Welfare Agencies, and the New York Immigration Coalition.
Click
here
to unsubscribe