Remember last year we called on you to take a stand against religious discrimination? We are once again in need of your support. The Drug Free Commercial Driver Act is back in the House of Representatives as well as in the Senate, and poses as serious threat to Sikh truck drivers who are unwilling to cut their hair.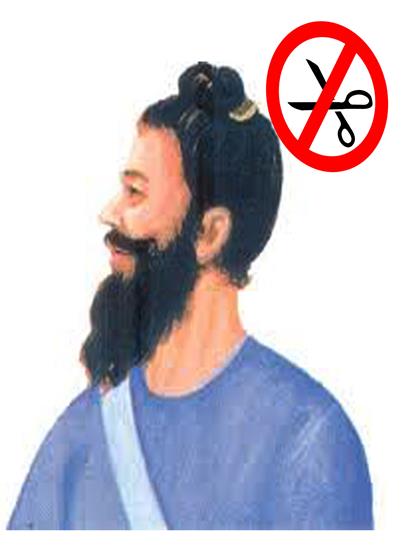 In 2013, Congressman Eric "Rick" Crawford (R-AR1) introduced the Drug Free Commercial Driver Act of 2013 (H.R. 3403), which would have allowed commercial driving companies to require their employees to undergo hair sampling drug tests. UNITED SIKHS took action and reached out to Congressman Crawford's staffers to educate them on the Sikh religion, its articles of faith, and the importance of unshorn hair. We then asked you to sign a petition requesting your elected officials not to vote for the bill due to the detrimental effect it would have on the Sikh community. After hundreds of you signed the petition, and UNITED SIKHS met with the sponsors of the bill and their staff at the 2014 Sikh Summit in Washington, DC, the bill was never enacted into law, thanks to your support and our continued efforts. [Read more about our previous work on this issue by clicking here.]
Today we ask you to sign another petition due to a new hair sampling bill that has been introduced in the Senate.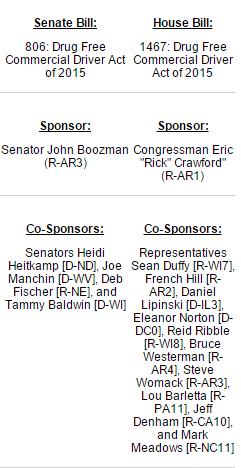 About the New Bills

On March 19th, 2015, Senator John Boozman (R-AR3) introduced bill S. 806: Drug Free Commercial Driver Act of 2015 in the Senate (On the same day, Congressman Crawford introduced the same bill as H.R. 1467: Drug Free Commercial Driver Act of 2015 to the House of Representatives). On May 20th, bill S.806 was sent to the Senate as a whole for consideration. This means that it is one step closer to being passed.

If enacted, this bill will allow employers to force a Sikh operator to provide a hair sample without offering an alternate form of testing such as urinalysis, thereby preventing Sikhs from seeking employment as operators due to their inability to cut their hair for any purpose. Once again, Sikhs would have to choose between employment, and their faith.

Action Taken

On the heels of the introduction of this new bill, UNITED SIKHS drafted amendment language that would require motor carriers to offer an alternate form of testing to employees who cannot cut their hair due to established religious requirements. We have reached out to every Congressperson and Senator on the bills' sponsoring committees to educate them about the bills, and proposed the inclusion of a religious exemption amendment. We know that there is a dire need for such a clause. In 2013, UNITED SIKHS wrote a legal demand letter to a trucking company in Arizona, which refused to hire an elderly Sikh unless he submitted a freshly cut sample of his hair for drug testing, and the company ignored the letter. If bill S. 806 goes through, it will unfold disastrous consequences for Sikh truck drivers. UNITED SIKHS is now emailing, calling, and meeting every one of eighty five Congresspersons and Senators who are on the bills' sponsoring committees, asking them to support UNITED SIKHS' effort to include religious accommodations. Furthermore, 15 Congressmen's and Senators' offices met with UNITED SIKHS advocates during the 2015 Youth Summit on Capitol Hill, and were informed about this issue.

Our message: While accommodation language just has to be one sentence, neglecting to include it will essentially give the trucking industry a free hand to impetuously reject Sikh applicants on their refusal to cut their hair. Devout Sikhs should not be forced to choose between employment and their faith. We cannot allow incidents like the one in Arizona to be repeated. For this, we need your support.

Bill S. 806 has been brought to the Senate for consideration. We urge you to sign this petition to your senators, especially constituents of those officials who have sponsored, or co-sponsored the bill, and request them not to proceed with it as it is. It is vital that we as a community rally around our senators - these officials should be informed of the detrimental effect of this bill on the Sikh community, and that overall, it stands in stark contrast to the free exercise clause of the First Amendment of the U.S. Constitution.

 
Click here to donate and support our continuing work towards creating equal opportunities in the workplace.
Keep up to date on this issue and other UNTIED SIKHS initiatives by following our social media accounts: Facebook Twitter Blog
Issued By- 
Jaspreet Kaur
Staff Attorney, International Civil and Human Rights Advocacy (ICHRA), UNITED SIKHS
P 646-688-3525
E:Law-usa@unitedsikhs.org