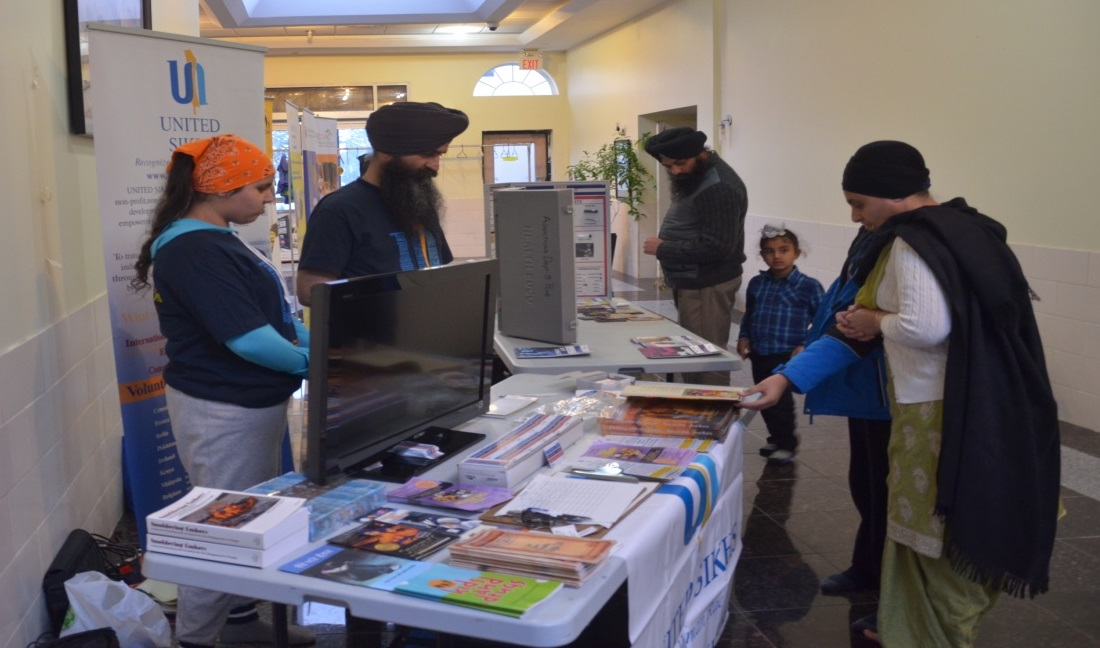 Toronto, Canada: UNITED SIKHS organised a Drug Awareness and Employment for Youth related Seminar and Kirtan Darbar at Rexdale Singh Sabha Gurudwara Sahib on Sunday, December 27, 2015. UNITED SIKHS was supported by the Punjabi Community Health Service and Rapport Youth and Family Service in this endeavour. Youngsters performed divine Gurbani Kirtan after completion of the seminar.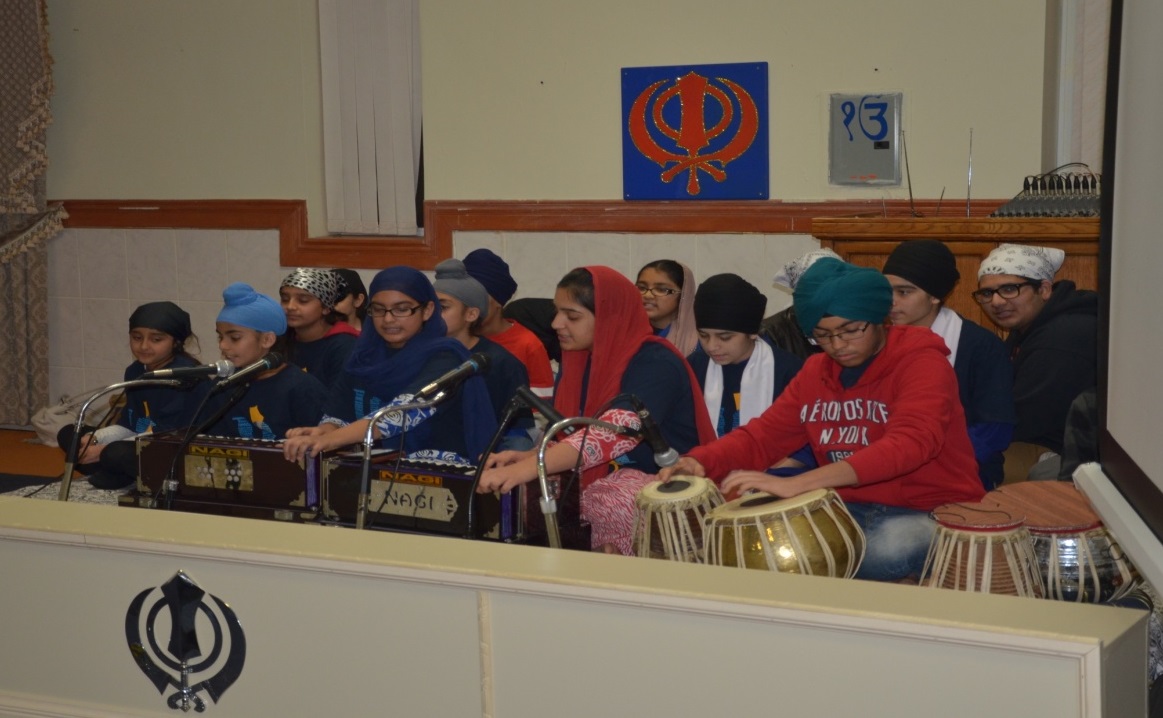 In the beginning of the seminar, UNITED SIKHS' Tanbir Kaur informed the holy congregation about the organisation and its ongoing relief projects across the globe. She said that projects by UNITED SIKHS are run with donations from individuals and UNITED SIKHS volunteers perform selfless service. UNITED SIKHS serves people in need irrespective of caste, religion, color, creed and language.
Speaking at the Drug Awareness Seminar, Dr. Inderjeet Singh said that Sikhs are prohibited from taking any type of drugs yet drug and drink use is a problem amongst many Sikhs. Alcohol intake, for example, is quite common and it is having a bad effect on children. The percentage of people taking drugs is quite large. Being parents, it is our responsibility that we befriend our children and talk to them quite often. However, this is only possible if we ourselves are free from these bad habits. Dr. Inderjeet Singh, who is a family doctor and runs a clinic in Hamilton, always participates in community service along with his family with great zeal and enthusiasm. Dr. Singh asked many questions to parents and children and provided them with valuable information in his speech.
Sandeep Kaur of Punjabi Community Health Services also attended with her team. She said that they do not run prevention programmes fordrugs but provide other services including mental disorders, services for the old, prevention of domestic disputes and help to youth in many other fields. Sandeep Kaur said that people generally think that drinking alcohol is not bad and quite normal. However, this is one of the dangerous thoughts. This thought process can lead to' alcoholism. An even bigger problem is that we are not ready to take help to overcome drug addiction. We feel embarrassed about asking someone for advice on this.
Julekha Sunni from Rapport Youth and Family Service attended with her team. She said that their organization helps youngsters in finding jobs and also helps them in fields like resume building,problems related to adolescence. counselling of kids, etc. These services are provided in the Brampton and Mississauga areas during the day and in the evenings free of cost. Youth are not only helped in finding suitable jobs but also trained for it. These services are also available for new immigrants.
After the seminar, youngsters performed divine Gurbani Kirtan. Children from London (Ontario), Brantford, Hamilton, Cambridge, Brampton and Mississauga participated in the Kirtan. They seminar and Kirtan darbar was made successful with help of children and their families who travelled from a distance to take part in it. In the end, Sukhwinder Singh, Director of UNITED SIKHS, thanked the Gurudwara Sahib, Rexdale Singh Sabha Gurudwara Sahib Committee, participating organizations Punjabi Community Health Service and Rapport Youth and Family Service and all other people who participated in the seminar.
UNITED SIKHS is committed to humanity welfare services. These endeavours are carried out with help of donations from our worthy donors. Please log on to www.unitedsikhs.org for more information or you can also reach out to us on our Facebook, Twitter and Instagram. You can also call at our office at 905-672-2245.