Families Rescued From the Winter Chill in the UK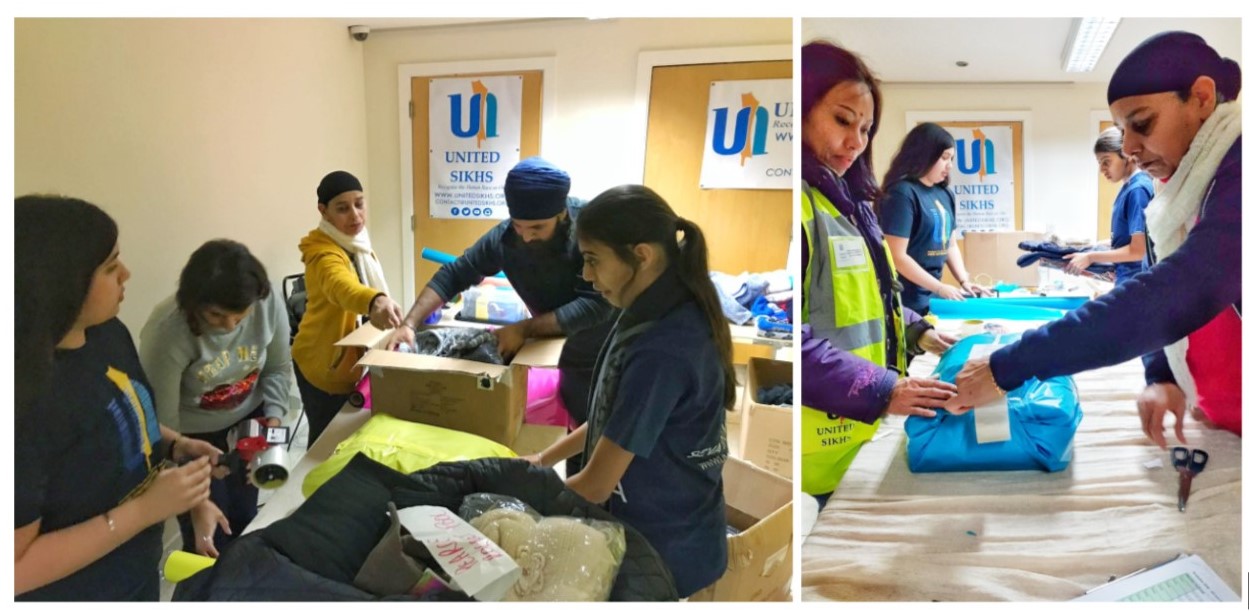 Snow has been sweeping the UK and our volunteers have been working throughout the night to pack winter warmer parcels for families who are less fortunate. A project that started in 2016 with a smallest of families has now grown to over 150 families the parcels consisted of blankets, scarves, hats, gloves, coats and toys.
You can also meet Charlie and Twan our youngest volunteers who were busy sealing boxes of winter warmer goodies, who said there is a minimum age requirement to volunteer. Click here.
"The UK has a considerable amount of wealth across the country and although we fail to believe it, reality on the ground is very different. Although the UK government is trying to tackle poverty and working on ending child poverty by 2020; UNITED SIKHS felt we must take small steps of action. We hope to continue sending out further family parcels throughout the year, to families in dire need". Said Sun Kaur of UNITED SIKHS.
Volunteers worked tirelessly throughout the night at Brooklands Suite and packed over 200 parcels, many parcels also contains sweet treats from Pretty Sweets UK. During the last stint of our parcel packing, wrapping and stacking, we had the famous Mr Singhs Pizza lifting more than just pizza boxes! You can watch our volunteers at work here.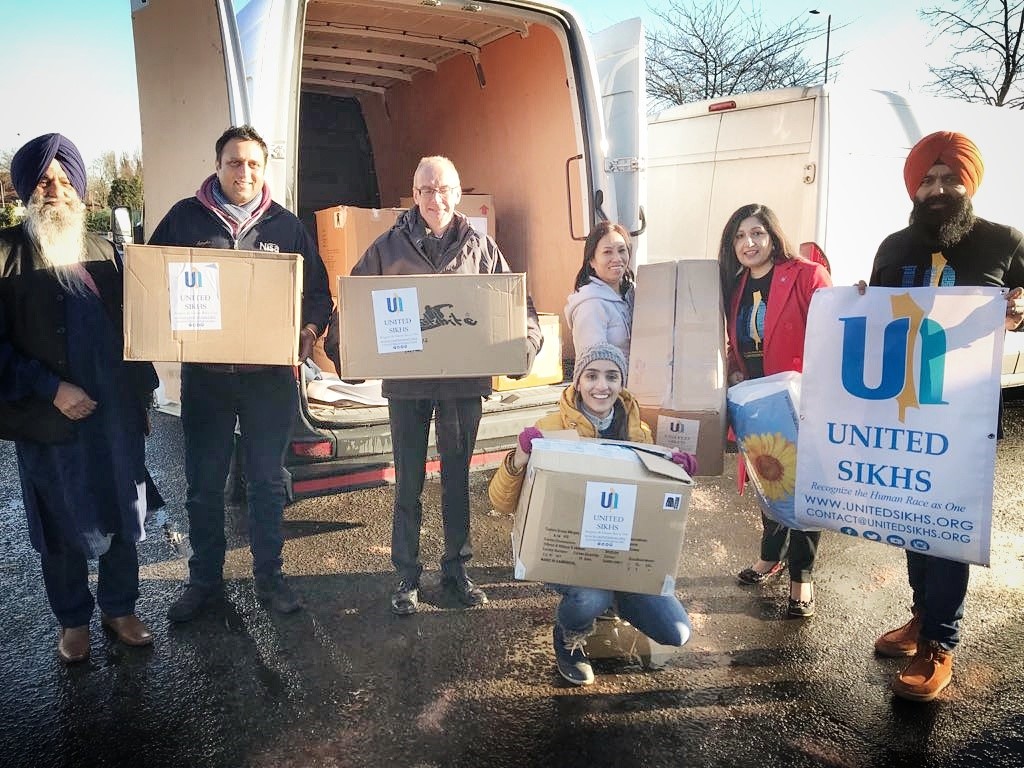 UNITED SIKHS volunteers with MP Pat McFadden unloading winter warmer parcels
"This is a fantastic gesture in the run up to Christmas, the boxes are packed with all of the winter essentials including; hats, clothes, gloves, scarves and more. These will be delivered to families in and around my constituency who are most in need this winter. I'd like to thank UNITED SIKHS, the Strengthening Families hub and everybody else who has made this a success and I will continue to support them with their fantastic work". Said MP Pat McFadden who also joined forces with UNITED SIKHS and help unload boxes at the strengthening families hub for parcels then to be distributed to his constituency.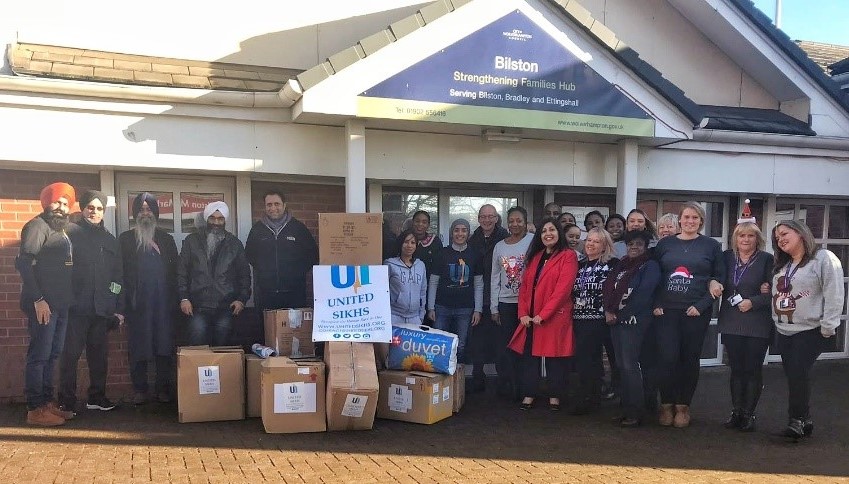 In addition to financial poverty, many of the individuals served by UNITED SIKHS, have also endured additional traumatic life experiences, ranging from domestic abuse and mental health issues to substance abuse.
"We are all extremely grateful for the clothing and toys that were provided for our families. The service you provided was excellent, you individually wrapped each child's request and labelled which made it very easy to pass to each Family" said Karen Gismondi a support worker at the shelter.
"My children are very happy, I would like to thank UNITED SIKHS for donating new coats which will keep them warm this winter." said a mother who received a winter warmer parcel.
We would like to say a great big thanks to all our volunteers who made this happen and a special thanks to Brooklands Suite Banqueting, Elegant Nails, Five Rivers Restaurant, Mann Brothers, Mobile Extra, Mr Singhs Pizza, Nisa Supermarkets, Pindu Johal, Pretty Sweets, Sahiba Accessories and members of the community who donated winter goods.
To assist families in need this winter, contribute to the Rescue A Family project by donating online to Rescue a Family WINTER WARMER