4 Days Left To Apply For The Advocacy and Humanitarian Aid Academy
Watch Sikh youth talk to you about their experience at the UNITED SIKHS Advocacy and Humanitarian Aid Academy here!
Washington, DC - We are looking for eight outstanding individuals, 17 and older who are driven to promote seva and civil and human rights to participate in our Advocacy and Humanitarian Aid Academy (AHAA), taking place July 6th-July 11th in Washington, DC. Listen to what one of our AHAA graduates has to say about what to expect if selected to be a part of this one of a kind experience.
Application Deadline : June 3rd, 2016

.
Dear Supporter Ji,
I am writing to you today as a UNITED SIKHS Advocacy & Humanitarian Aid Academy graduate. I wanted to share my amazing experiences that I had as an academy student and the amazing opportunities that have come my way ever since graduating.
Before AHAA, I volunteered with UNITED SIKHS for many years. The volunteer work ranged from serving hot meals to the needy during Hurricane Sandy, educating the local community on health issues, and working with local youth to create and facilitate campaigns on anti-bullying. These campaigns impacted the youth in a positive manner and were very helpful.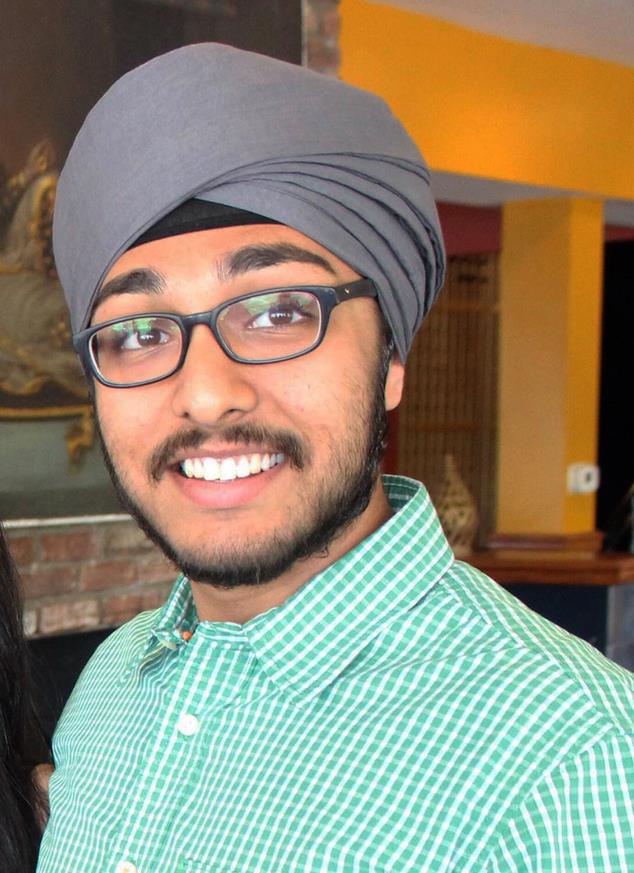 Iknoor Singh, AHAA graduate and ROTC Candidate
In the summer of 2014, I had the opportunity to attend the UNITED SIKHS Advocacy and Humanitarian Aid Academy (AHAA). The academy paved the way for young college students who were interested in advocacy work and helping the Sikh American community. The methods of advocacy taught to us by the UNITED SIKHS staff allowed us to have dialogue with governmental agencies and members of Congress and Senate. Visiting government officials constantly helped improve my communication techniques and positively impacted my ability to present information in a coherent manner. With these officials having a demanding schedule, it was important to get to the point and effectively communicate concerns of Sikhs Americans regarding some legislation. The academy prepared me to efficiently negotiate and provide alternate solutions benefitting our community.
The skills and experiences I was able to obtain over the span of two weeks carried with me throughout my college career. Those skills came in handy for me during job interviews, commutating with students while working on a large-scale business project and in Reserve Officers' Training Corps (ROTC).
Living in close quarters with like-minded college students from across the globe enabled us to work together and allowed us to tackle problems in an efficient manner. Along with those skills, life-long friendships were also formed over the span of two weeks.

.
Click here to read more about UNITED SIKHS yearly Sikh Summits. In addition to summits, a yearly Global Sikh Civil Rights Report is published, assessing the climate of civil rights around the world. Click here to view the reports.
Click here to see pictures of 2015 Academy and here for 2015 Advocacy Day pictures.
In Chardi Kala, 
Iknoor Singh
Student, AHAA, Graduate 2014, UNITED SIKHS


Click
here
to unsubscribe