To view more pictures, please click here.
Yangon, Myanmar - On August 6th, 2015, our Myanmar Flood Relief effort began in response to Cyclone Komen, which caused the worst flooding crisis Myanmar has ever seen. Over 1.6 million people were critically affected, and more than 687,200 acres of farmland was damaged. In just 2 weeks, our team distributed 10,000 tons of aid to more than 5,000 individuals in need of food, water, and other basic necessities.

After distributing aid to 242 Kalay families, the team traveled to the outskirts of Kalay where 977 Internally Displaced Persons (IDPs) from the village of Ta Fan I set up makeshift housing structures.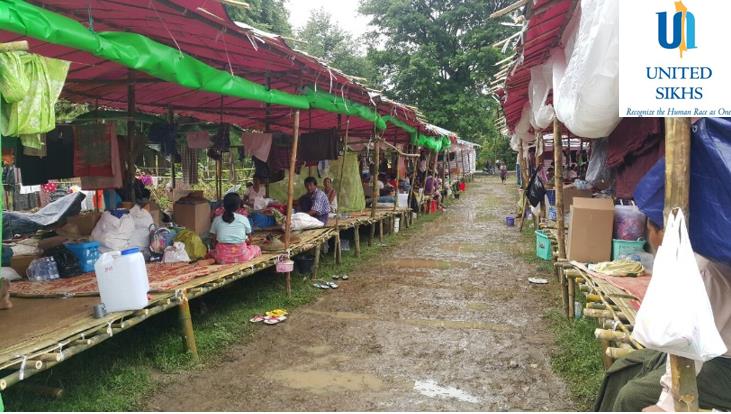 The team also visited the Kyaung Taik Ywa Monastery, which was providing care for the IDPs.
The Monastery's students.
Aid Distributed to Kyaung Taik Ywa Monastery
Aid
Quantity
Rice
1806 kg
Salt
520 kg
Detergent Soap
120 kg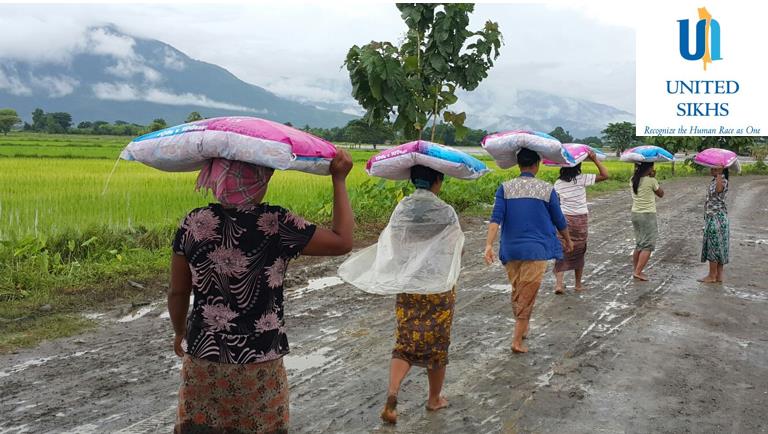 Women from the village of Aung Myin Thar walked through four knee-deep rivers to collect aid.
Aid Distributed to Aung Myin Thar Village
Aid
Quantity
Rice
1783 kg
Salt
1440 kg
Iodized Salt
480 kg
The Myanmar Flood Relief Effort of 2015 could not have happened without the help of our generous donors.Thank you for supporting our efforts and making a difference in the lives of those who need it most.
The following issues are still of concern in Myanmar:
- 29% of villages surveyed by the United Nations lack necessary medical equipment, including the equipment needed for the safe delivery of newborn children.
- 40% of women and caretakers have reported difficult feeding their children, which could impact nutritional status for children under five years of age if the food production and distribution system is not able to rebound quickly.
- At least 3,000 schools and learning spaces have been damaged, impacting the access to and quality of education for approximately 250,000 children.

UNITED SIKHS continues to strive to bring aid to the families impacted and looks forward to your support.
We would like to thank Myint Oo, our local Myanmar contact, and the families of Jagjit Singh and Sydney Singh of Yangon and Rajiev Singh from Mandalay. We are grateful to Star TV for their coverage of our efforts, and the Malaysia Foodbank Organization for its support. Thank you to Dr. Suchmeet Singh, Ajaib Singh, Jinny Singh, Jeffrey Singh, Jiwanjot Tulsi, and all of our donors including those in Malaysia and those who participated in the Malaysia Good Will Walk. Lastly, we are humbled by the people of Myanmar for volunteering with us and accepting our efforts to provide assistance to those in need.
Issued By- 
Gurvinder Singh
Director, UNITED SIKHS
P 888-2443-1690
E:gurvinder.singh@unitedsikhs.org | contact@unitedsikhs.org