Will you Leap into 2016 and Show you Care?
Dear Supporter,
This year, you helped us change lives by defending people's civil and human rights, providing humanitarian relief and through community empowerment. But will you ensure that our work won't stop after we ring in 2016 tonight?
HELP US DEFEND A TURBANED AND BEARDED SIKH'S RIGHT TO JOIN THE US ARMY
This year we fought and won the first legal battle for a Sikh, Iknoor Singh, to join the ROTC, the US army volunteer corps. This year we entered into another legal battle for a Sikh to wear his turban and beard in the regular US army. Support us to fund our advocacy costs for a Sikh's battle to join the US Army.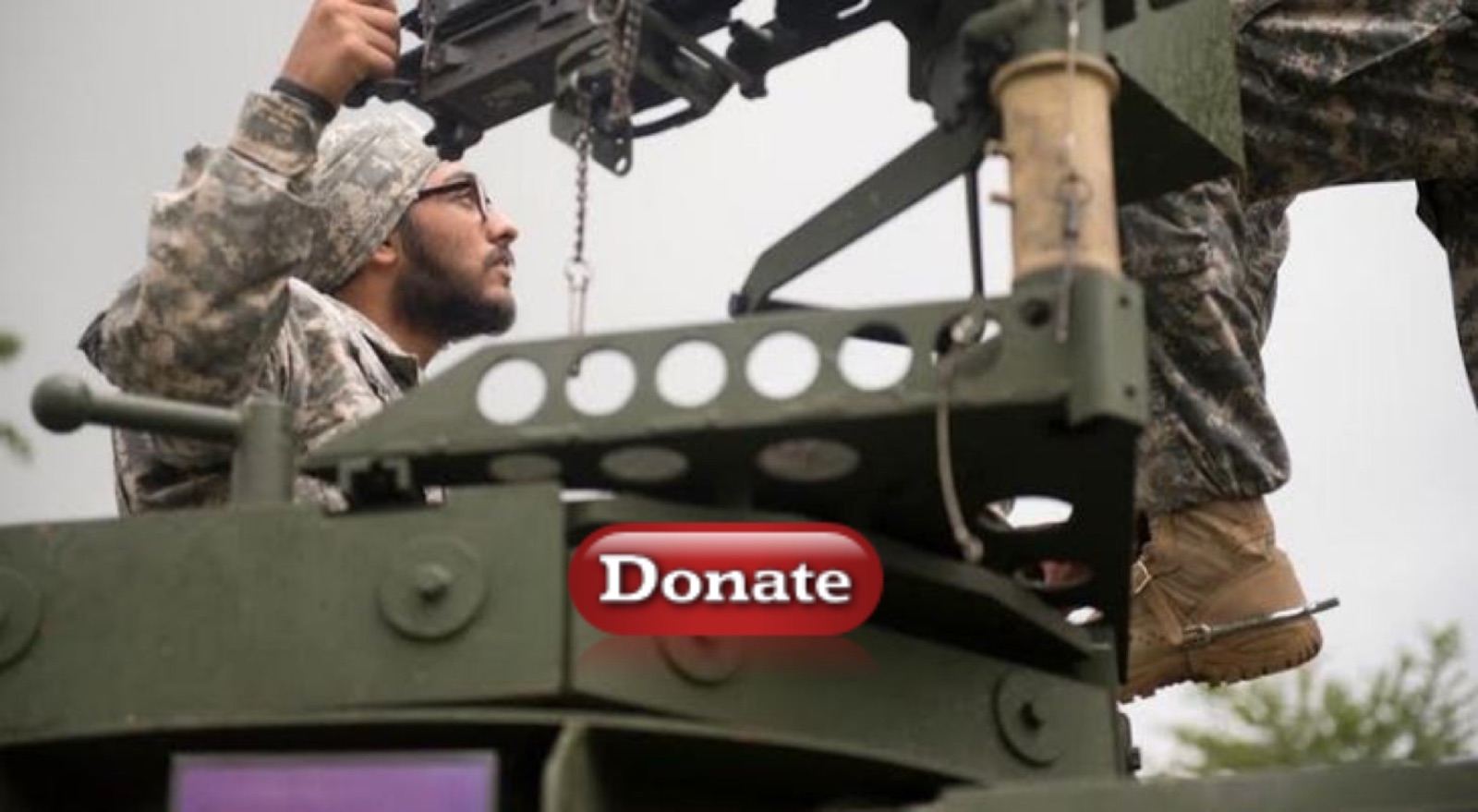 FEED A REFUGEE CHILD AND HIS/HER FAMILY
Our Refugee Relief Effort in Macedonia will continue to serve hot meals to 500 Syrian, Iraqi and Afghan refugees daily, amongst who are as many children as adults. Help us feed 500 Refugees tonight and build a refugee child's memory of how humanity served him a hot meal as he left his war-torn home country to seek a safe haven in Europe.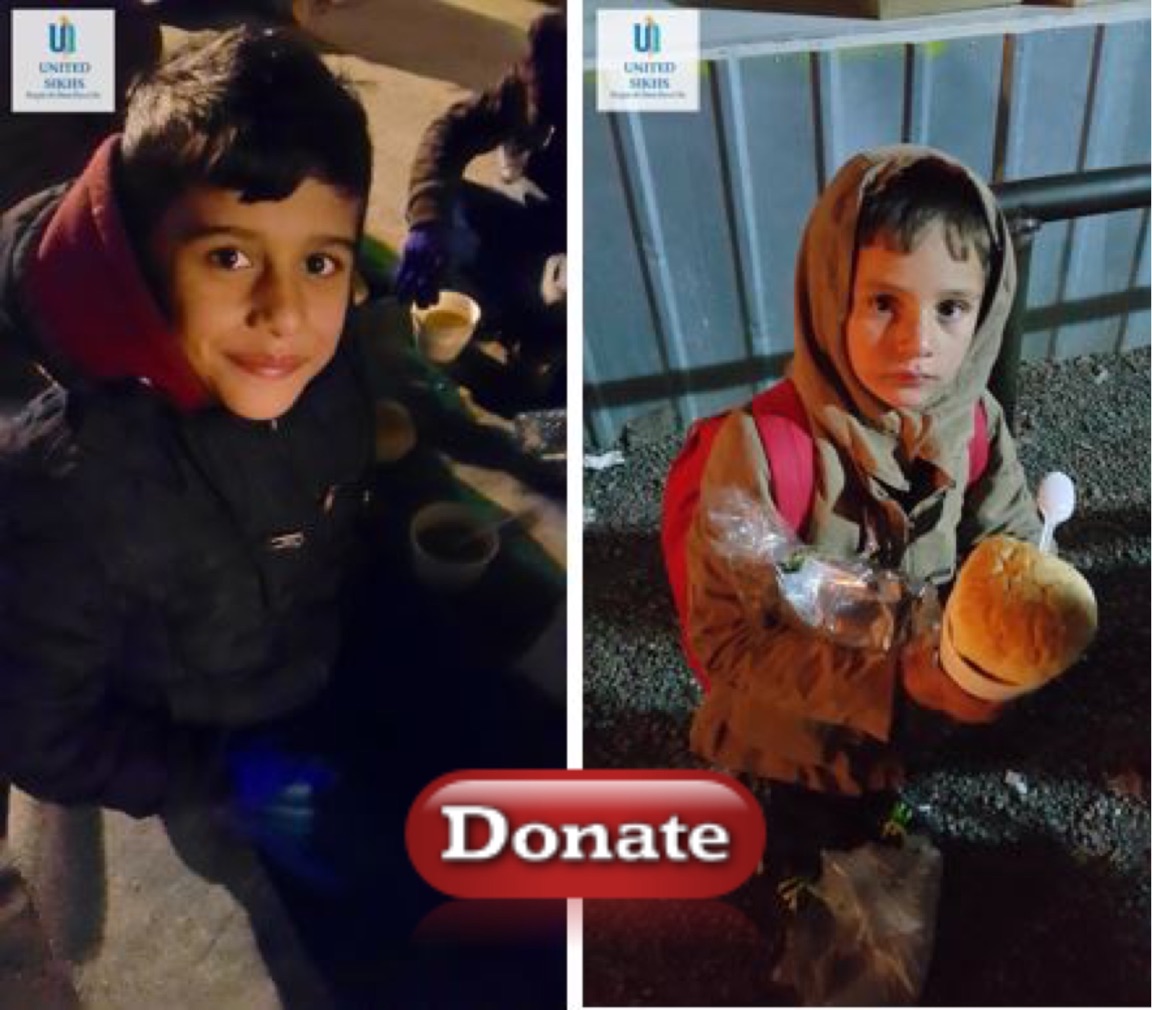 RESPOND TO THE MEDICAL SOS IN NEPAL
Reports from the Red Cross in Nepal and our contacts on the ground have impressed the need of urgent medical aid to be delivered to Nepal. UNITED SIKHS aims to help supply various medicines and 25,000 urgently-needed blood collection bags(bags that will be used to store blood for individuals in need of blood transfusions), and we need your help to do this. We humbly request you to donate whatever you can to help provide the funds necessary to supply urgent medical care to those in need in Nepal. We've conducted successful medical camps in Nepal in the past, treating over 5,000 people in remote hilly villages, some of whom had never seen a doctor.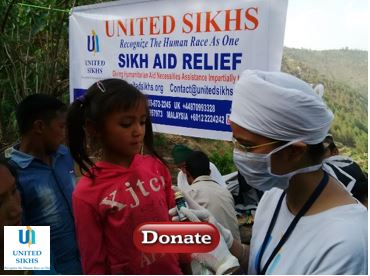 PROTECT SIKH AMERICAN COMMERCIAL DRIVERS
We will continue to advocate for a religious accommodation in U.S. bill S.806, which threatens the religious freedom of Sikh commercial drivers in the United States. Sign the petition below and donate so that we may step up our advocacy efforts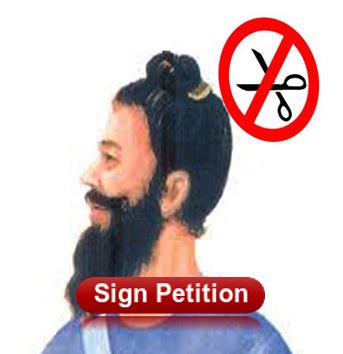 GIVE A RAY OF HOPE TO FARMER SUICIDE WIDOWS IN PANJAB
This year we provided pensions to 150 farmer suicide widows under our Rescue A Family project in Sangrur, Panjab. Thousands more wait to be supported by you. Support one farmer suicide widow's pension by setting up a monthly donation for $30 USD a month.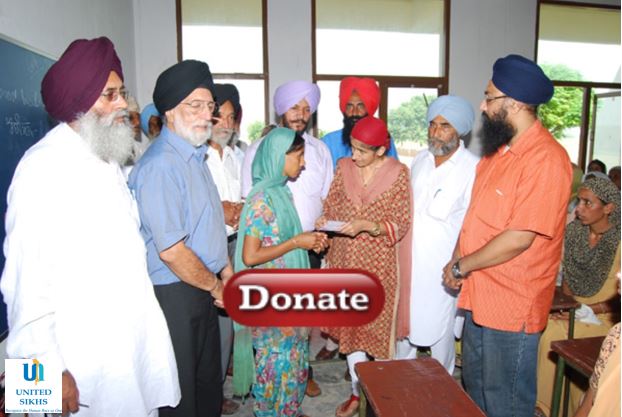 UPLIFT A SIKLIGHAR CHILD THROUGH EDUCATION
Since 2011, UNITED SIKHS' STARAE project has funded the education of Siklighar kids from the Sultanpuri Colony in Delhi, which was the site of the Sikh Genocide in November 1984. There are thousands more in Sultanpuri and in remote villages in Uttarakhand where we are starting a STARAE project in 2016. They all need your support. Set up a monthly donation of $30 USD to fund a Siklighar child's education.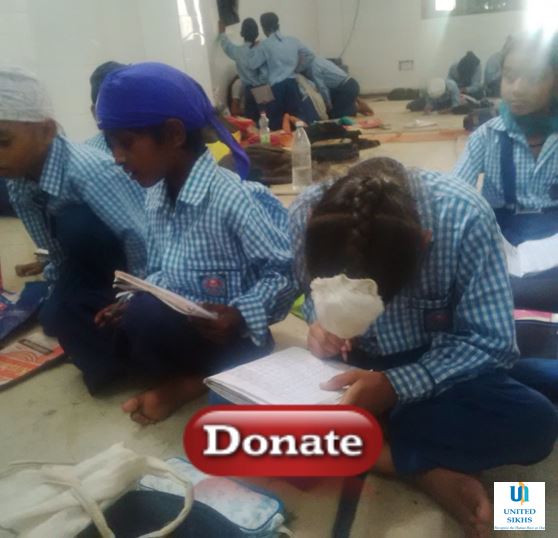 VOLUNTEER TO PROMOTE HEALTH AND ANTI-BULLYING INITIATIVES
Our Community Education and Empowerment Directorate is a great way for individuals to become involved in their local communities through powerful initiatives such as the Anti-Bullying Campaign, which strives to provide children with a platform to discuss their experiences with bullying, as well as various health promotion initiatives.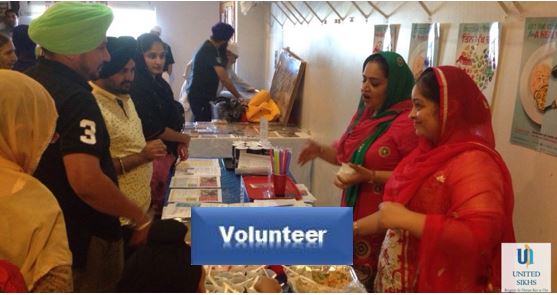 However you choose to contribute, you have the power to use the last few hours of this year to change lives in 2016. How will you spend them?
Keep up to date on other UNITED SIKHS initiatives by following our social media accounts:Facebook | Twitter | Blog
Your's truly 
Mejindarpal Kaur
Director, UNITED SIKHS
E: contact@unitedsikhs.org
Click
here
to unsubscribe