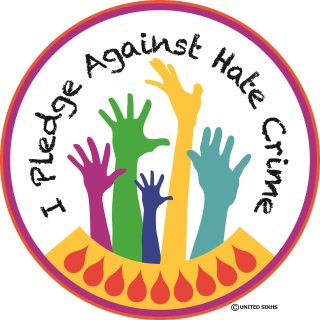 Hate Crime is a serious issue that impacts us all and we must all join to BEAT it
.
Join "I Pledge Against Hate Crime" at www.facebook.com/ipledgeagainsthatecrime and follow us on twitter @No2HateCrime
Add the "I Pledge Against Hate Crime" logo on your own facebooks . Click here for the logo
Organize vigils and notify us at vigil@unitedsikhs.org so we may publicise the events.
Write a letter to the President of the USA and submit the letter in person or by post to the White House or at an American Embassy near where you live. Click here for a template letter, which you should print, complete, sign and submit.